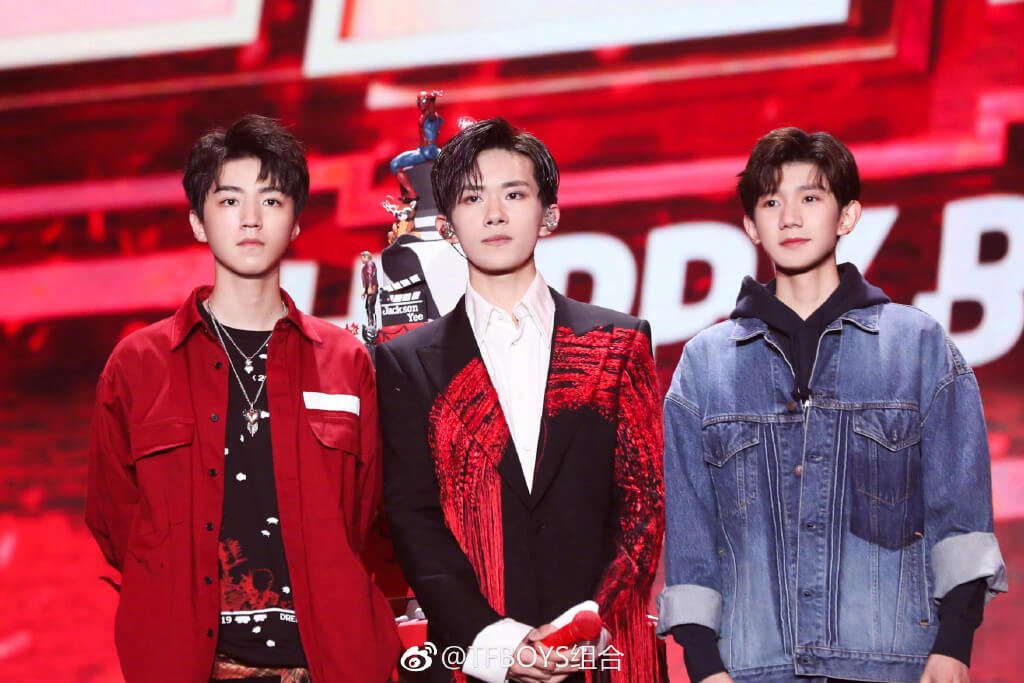 TFBOYS, also known as The Fighting Boys is a Chinese boy group formed by Beijing Times Fengjun Entertainment on August 6, 2013. It consists of three members, Karry Wang(Wang Junkai), Roy Wang(Wang Yuan), and (Jackson Yee) Yiyangqianxi.

Official Fandom Name: Clover
Official Fandom Color: Orange
Fanchant:
chéng hǎi bú huì àn, wǒ bo bú huì sàn. 橙海不会暗,我啵不会散。
kǎi yuán yì ,yáng fān qǐ, měi gè shí nián wǒ péi nǐ.凯源易,扬帆起,每个十年我陪你。
shí nián zhī yuē ,nǐ men bú lí, wǒ men bú qì. 十年之约,你们不离,我们不弃。
yī lù kǎi gē ,yīn yuán ér jù, xǐ juàn qīng chūn. 一路凯歌,因源而聚,玺卷青春。
wǒ men de zhēng tú shì: xīng chén dà hǎi. 我们的征途是:星辰大海。
Members
Karry Wang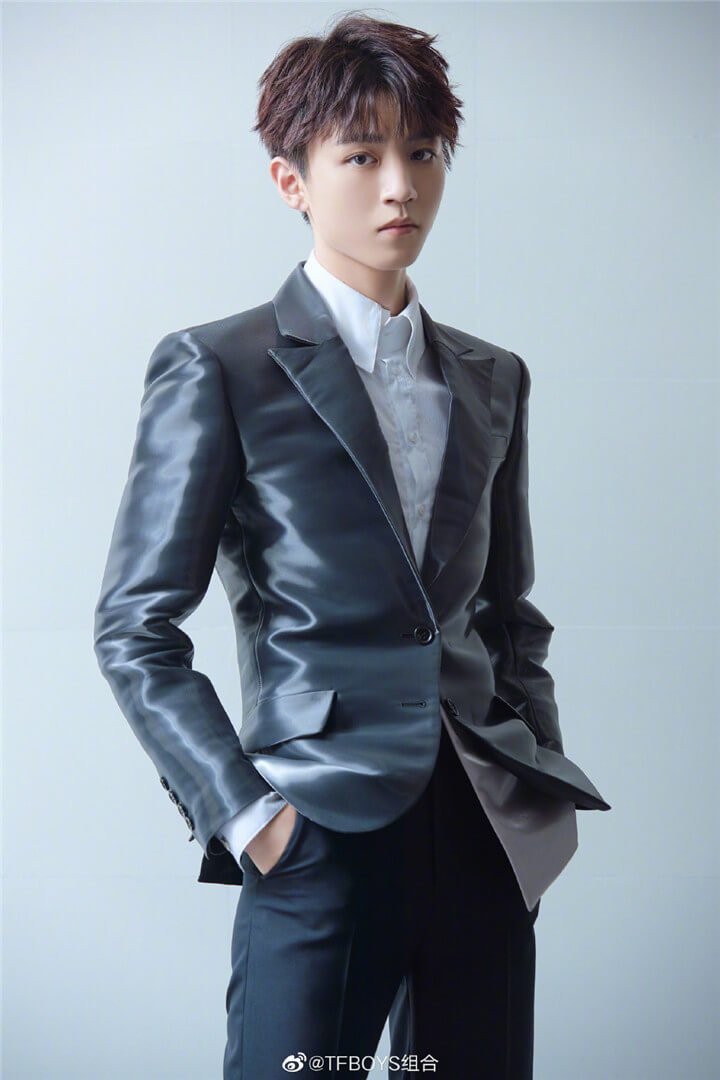 Stage Name: Karry Wang
Chinese Name: Wang Junkai (王俊凯)
Nickname: Xiao Kai, Jun Jun, Kai Bao, Kai Ye
Position: Leader, Vocalist, Rapper
Place of Birth: Chongqing
Nationality: China
Birthday: September 21, 1999 (Age: 24)
Zodiac Sign: Virgo
Height: 178cm (5'10")
Weight: 58kg (127.6 lbs)
Blood Type: O
Fandom Name: Little Crabs
Fandom Color: Blue
Instagram: kkkwang2
Weibo: TFBOYS-王俊凯
Karry Wang Facts
His agent is TIME Fenjun Ent.
In 2010, he joined the TF Family.
Education: he studies performing arts major at the Beijing Film Academy.
At the age of 18, he founded the Huanlan Dream Charity Fund.
Karry loves to watch anime, especially ONE PIECE, Naruto, The Prince of Tennis, Attack on Titan.
His favorite number is 9.
He likes hamburgers, Chongqing spicy noodles, eggplant in hot garlic sauce, and he doesn't like rice.
He likes summer and doesn't like winter.
His favorite singers are Jay Chou and GEM.
His favorite actress is Yang Mi.
He likes to play basketball.
He's a Virgo and he's a little obsessive-compulsive disorder.
Whatever he does, he likes to listen to music with his earphones.
He doesn't like to wear stripes dresses.
He has low blood sugar (hypoglycemia).
His hair is soft.
His favorite fruit is watermelon.
He likes cats.
Karry can play guitar, piano, drums, violin, and bass.
He is good at cooking.
He is afraid of bugs.
Ideal Type Girlfriend: The hair is black, long, and straight. Like blue, not petulant, know how to take care of people. The appearance looks aloof but the character is very sweet.
Roy Wang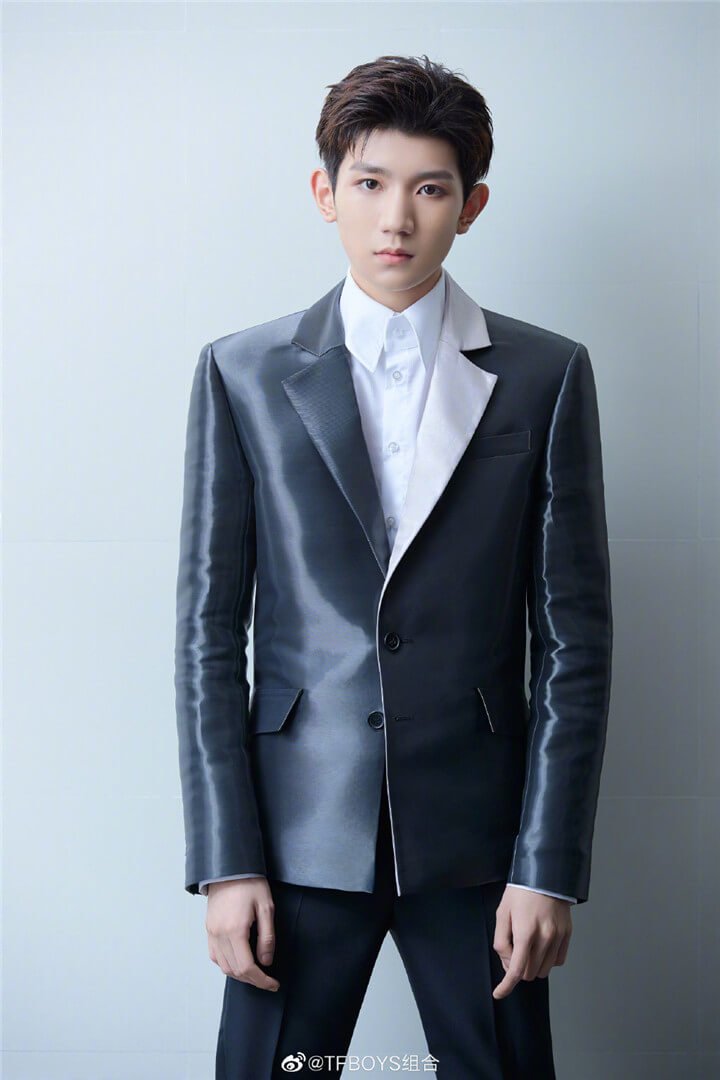 Stage Name: Roy Wang
Chinese Name: Wang Yuan (王源)
Nickname: Yuan Ge, Gang Ge, Yuan Yuan, Xiao Yuan
Position: Vocalist
Place of Birth: Chongqing
Nationality: China
Birthday: November 08, 2000 (Age: 23)
Zodiac Sign: Scorpio
Height: 170cm (5'6")
Weight: 52kg (114.4 lbs)
Blood Type: AB
Fandom Name: Little Dumpling
Fandom Color: Green
Instagram: roy_____wang
Weibo: TFBOYS-王源
Roy Wang Facts
Roy Wang's agency is Times Fengjun Entertainment.
Education: he has studied at Berklee College of Music since 2019.
In 2017, he founded the Yuan Public Foundation.
He likes to eat grilled sausages.
Whenever he feels like crying, he squints his right eye a little.
His applause is like a seal.
He won't explain if he's misunderstood.
He likes to embrace nature.
He's always protruding his tongue unintentionally.
Roy Wang especially likes to ride the bicycle.
Wang Yuan loves sports. He loves tennis, table tennis, badminton, and football, especially basketball and skiing.
If he gets angry he will ignore people.
He always gets up early.
Once argued with a swan, shook hands with a leaf, and stopped in the middle of a bike ride to watch two dogs fight.
He likes to wear a white cap.
Every time he goes back to Chongqing, he has to eat hotpot.
He doesn't like Chinese sauerkraut and bitter gourd.
He likes sweet foods.
Roy Wang can speak English.
His favorite singers are Jay Chou, JJ Lin, and GEM.
His favorite animal are dogs and he owns a Samoyed.
He is afraid of ghosts.
He can play guitar, piano, and drums.
Roy Wang can cook, and he studied lots of cooking skills in "Youth Inn"(青春旅社).
He likes reading and he is good at writing. He's got a column in the GLOBAL PEOPLE.
He is one of TIME's 30 Most Influential Teens in the World for 2017.
Ideal Type Girlfriend: quiet, gentle, ladylike girls.
Jackson Yee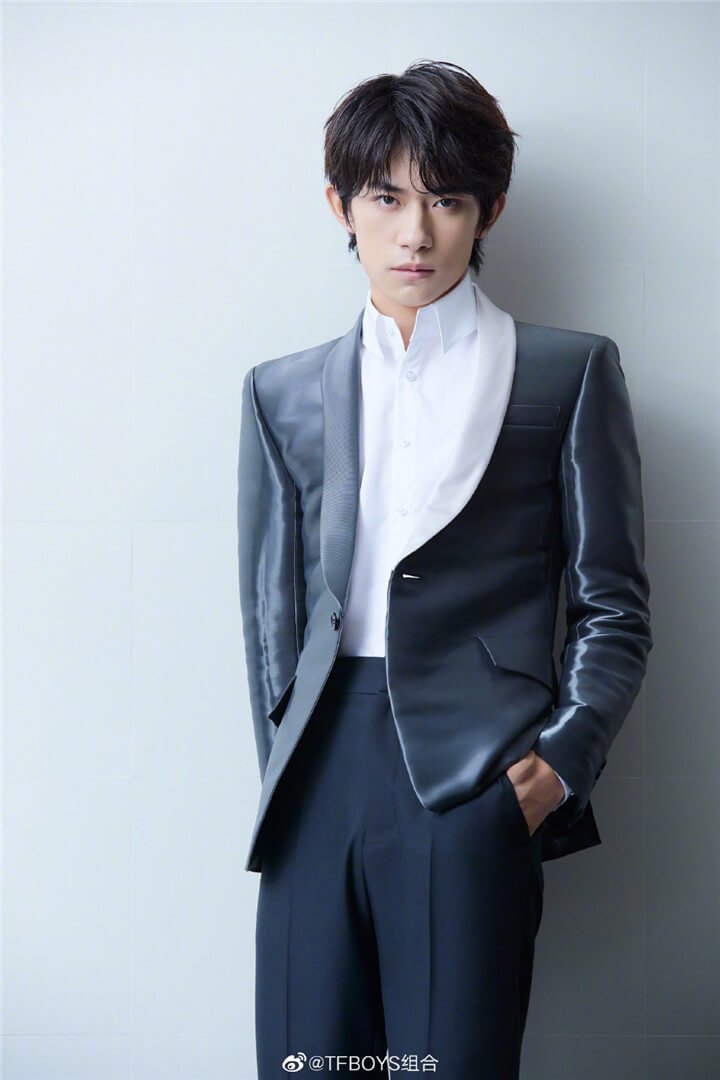 Stage Name: Jackson Yee
Chinese Name: Yi Yangqianxi (易烊千玺)
Nickname: Yang Yang, Qian Qian, Xi Zi Ge, Xi Bao
Nationality: China
Birthday: November 28, 2000 (Age: 23)
Zodiac Sign: Sagittarius
Height: 174cm (5'8")
Weight: 56kg (123.2 lbs)
Blood Type: O
Fandom Name: Paper Crane
Fandom Color: Red
Instagram: 4444x
Weibo: TFBOYS_易烊千玺
Jackson Yee Facts
In 2013, Jackson Yee joined the TFBOYS at the age of 13-years-old.
He studied drama and film acting at The Central Academy of Drama.
He plays piano, drums, guitar, and bass.
He can do calligraphy and sculpt.
He started learning dance at the age of five, he is good at urban dance.
He likes folk music and trap.
His favorite food is durian, broccoli, and he doesn't like fatty meats and green pepper.
He likes Rilakkuma and he doesn't admit he likes hello kitty.
His idol is Michael Jackson and G-DRAGON, that's why his English name is Jackson too.
Jackson Yee's favorite female idol is Sandara Park.
He has a younger brother.
His favorite color is red and his favorite flower is rose.
He likes to wear a little leather band around his wrist.
For Yee's 17th birthday, he prepared 1,600 handwritten letters for fans.
He can ski, swim.
His lucky No. is 21.
He likes to wear holey pants and likes to shake his hair when he takes off his hat.
Ideal Type Girlfriend: the girls who are about 165, with big eyes and double eyelids.
Jackson Yee owns three cats. The first one is called "Twenty" because he brought it home on the 20th. The other two are called "Captain" and "Pomegranate".
He has two dimples when he smiles, bites his lip when nervous, stutters when he lies, likes to shake his shoulders when he's happy and likes to bite his tongue.
Usually, there's not much of an expression on his face. Smile less but precious because it's genuine.
It's not that he doesn't talk a lot in interviews, but he wishes he could say something more decent.
He is a wonderful boy who is extremely disciplined and introspective, but also gentle.
Jackson Yee began sponsoring underprivileged children at the age of 14 and started his own foundation on his 17th birthday.
The first spokesperson of BottegaVeneta in the Asia Pacific, the first spokesperson of Tmall, the global spokesperson of Huawei nova, the youth representative of the United Nations Asia Pacific region.
Related Posts