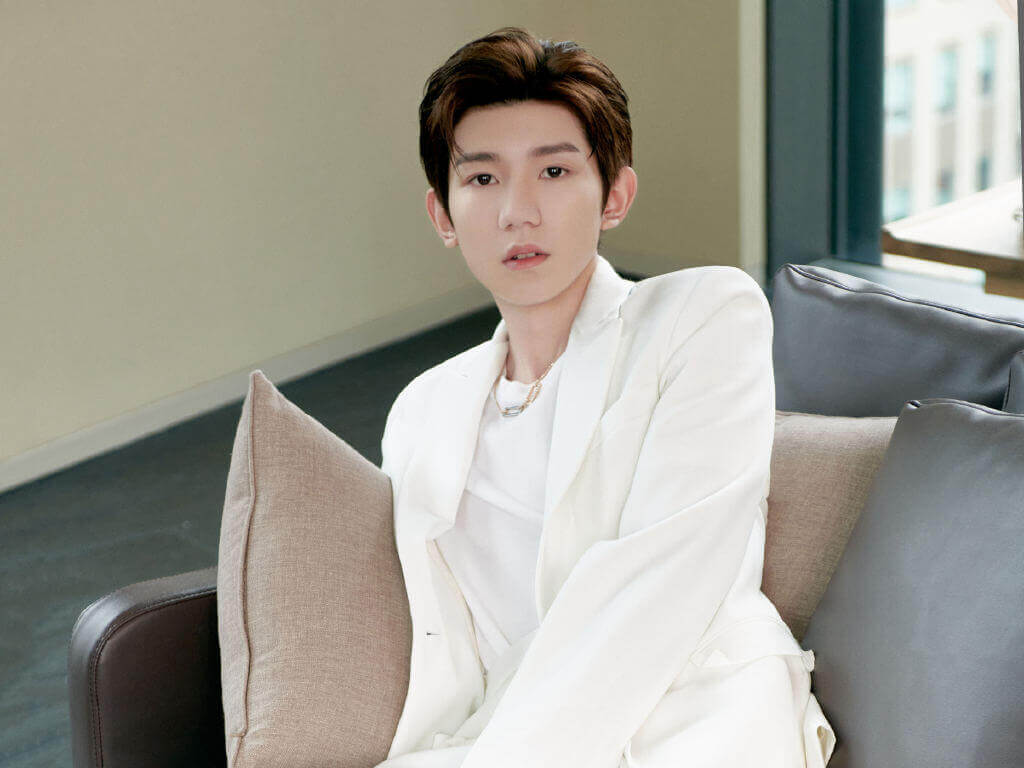 Roy Wang(Wang Yuan, 王源), born November 8, 2000, in Chongqing, China, is a singer, actor, MC, and member of TFBOYS. He became a TF family trainee at the end of 2011 and debuted as a group in August 2013
Basic Info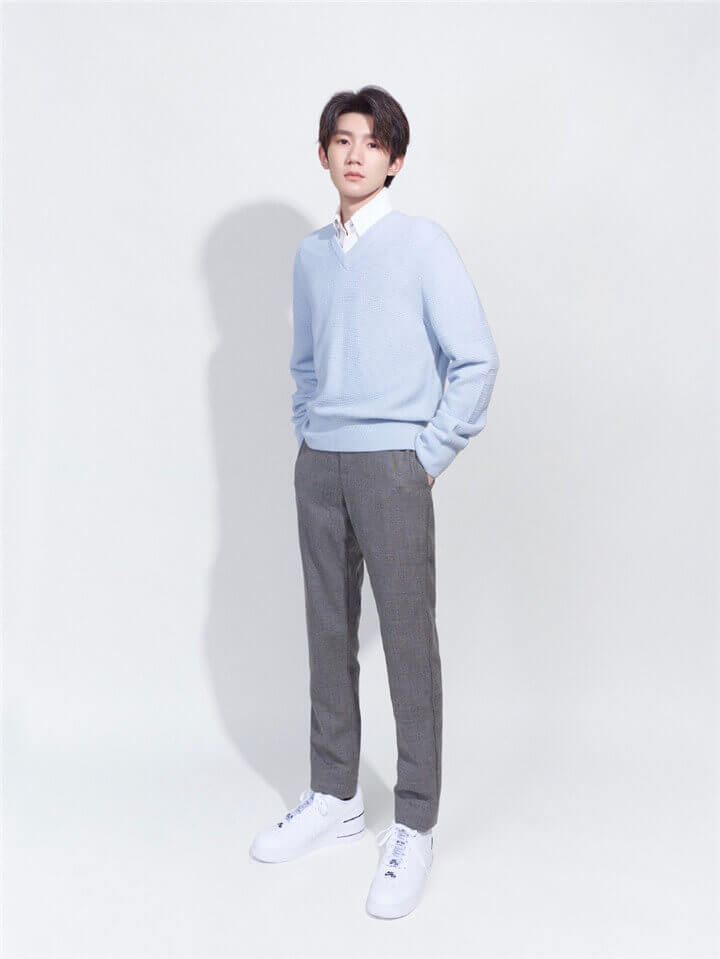 Stage Name: Wang Yuan
Birth Name: Wang Yuan (王 源)
English Name: Roy Wang
Nicknames: Yuan Ge, Gang Ge, Yuan Yuan, Xiao Yuan
Position: Vocalist
Birthday: November 8, 2000
Place of Birth: Chongqing, China
Zodiac Sign: Scorpio
Height: 170 cm
Weight: 52 kg
Blood Type: AB
Fandom Name: Little Dumpling
Fandom Color: Green
Instagram: @roy_____wang
Weibo: TFBOYS-王源
Facts
Roy Wang's agency is Times Fengjun Entertainment.
Education: he has studied at Berklee College of Music since 2019.
In 2017, he founded the Yuan Public Foundation.
He likes to eat grilled sausages.
Whenever he feels like crying, he squints his right eye a little.
His applause like a seal.
He won't explain if he's misunderstood.
He likes to embrace nature.
He's always protruding tongue unintentionally.
Roy Wang especially likes to ride the bicycle.
Wang Yuan loves sports. He loves tennis, table tennis, badminton, and football, especially basketball and skiing.
If he gets angry he will ignore people.
He always gets up early.
Once argued with a swan, shook hands with a leaf, and stopped in the middle of a bike ride to watch two dogs fight.
He likes to wear a white cap.
Every time he goes back to Chongqing, he has to eat hotpot.
He doesn't like Chinese sauerkraut and bitter gourd.
He likes sweet foods.
Roy Wang can speak English.
His favorite singers are Jay Chou, JJ Lin, and GEM.
His favorite animal is dogs and he owns a Samoyed.
He is afraid of ghosts.
He can play guitar, piano, and drums.
Roy Wang can cook, and he studied lots of cooking skills in "Youth Inn"(青春旅社).
He likes reading and he is good at writing. He's got a column in the GLOBAL PEOPLE.
He is one of TIME's 30 Most Influential Teens in the World for 2017.
Ideal Type Girlfriend: quiet, gentle, ladylike girls.
Discography
EP & Albums
EP Name: Song For You
Released: 22 January 2018
Label: Beijing Time Fengjun Culture&Entertainment co., Ltd
Track List:
1. Song For Your Birthday (宝贝)
2. Song For Your Night (宝贝星空版)
---
Album Name: Yuan
Released: 30 July 2019
Label: Beijing Time Fengjun Culture&Entertainment co., Ltd
Track List:
1. Yuan (源)
2. Rainbow Clouds (彩虹云朵)
3. Fragile (易碎的吻)
4. Midnight Pool (夜间游泳池)
5. Here I am (这里)
6. Tender (柔)
7. Yuan (Instrumental)
8. Tender (Instrumental)

Singles
Cause of You (因为遇见你)
The Best Time (最美的时光)
Grown Up (长大以后的世界)
Sunshine Will Never Fade Away (阳光不锈)
Seventeen (十七)
Sleep
Pride (骄傲)
Cause of You 2018 ver. (因为遇见你2018版)
Be Myself (做我自己)
The Wrong Things
Will You
The Same (一样)
My Childhood (我的童年)
Determined Man (孤注)
The Cherished (天使)
I Don't Know (我不知道)
Auld Lang Syne (友谊地久天長)
只要有想见的人,就不是孤身一人 (Loosely translated as "So long you have someone you wish to meet, you are not alone")
Blazing (滚烫的青春)
Film
Pound of Flesh(2015)
L.O.R.D: Legend of Ravaging Dynasties(2016)
So Long, My Son (地久天长)(2019)
Television Series
Noble Aspirations(青云志)(2016)
Boy Hood (我们的少年时代)(2017)
The Great Ruler (北灵少年志之大主宰)(2020)
Variety shows
Ace vs Ace Season 2(王牌对王牌 2)(2017)
Youth Inn (青春旅社)(2017)
Ace vs Ace Season 3(王牌对王牌 3)(2018)
Haha Farmer(哈哈农夫)(2019)
I'm a CZR / I am a Singer-Songwriter(我是唱作人)(2019)
Fourtry(潮流合伙人)(2019)
Discussions tagged with 'RoyWang'
Viewing 1 of 1 discussions
---
Any content to add or anything want to know about Roy Wang Yuan, welcome to contact us or leave a comment below.