Company Denied Rumors: TFBOYS Will Be Disbanded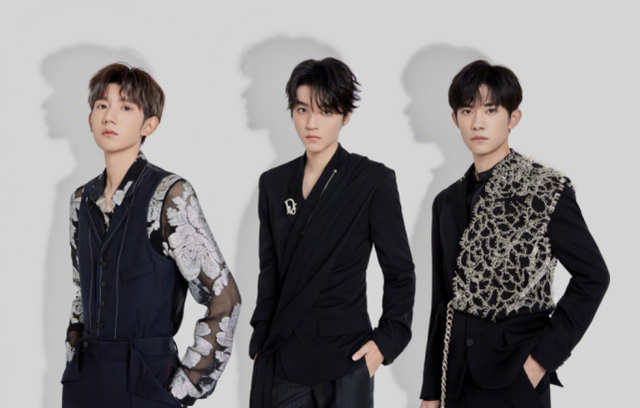 R1SE was just disbanded, there were rumors that another boy group TFBOYS will also be disbanded soon.
As we all know, the Boy Band TFBOYS is consisting of Karry Wang Junkai, Jackson Yee, and Roy Wang Yuan. It officially debuted in August 2013 and has been 8 years.
With the group became a hit, the three members are getting more and more attention. However, as long as they appear together, fans will certainly quarrel with each other. So they are rarely together in recent years.
Recently, a blogger suddenly broke the news online that the biggest dream of fans of Wang Junkai, Jackson Yee, and Wang Yuan will soon be realized, implying that TFBOYS will soon be officially disbanded.
He indicated the official announcement of the disbanding of the TFBOYS will be released tomorrow at the earliest and within 10 days at the latest.
Netizens speculated that TFBOYS will not have an anniversary concert in August this year and perhaps it will really be disbanded, as they did not work on the same stage in Spring Festival Gala this year.
Although this news is very powerful, netizens have issued their own questions. They said when TFBOYS had mentioned a ten-year contract in promotional activities, members hope that their fans (four-leaf clover) will accompany them by ten years. They will also hold a tenth-anniversary concert.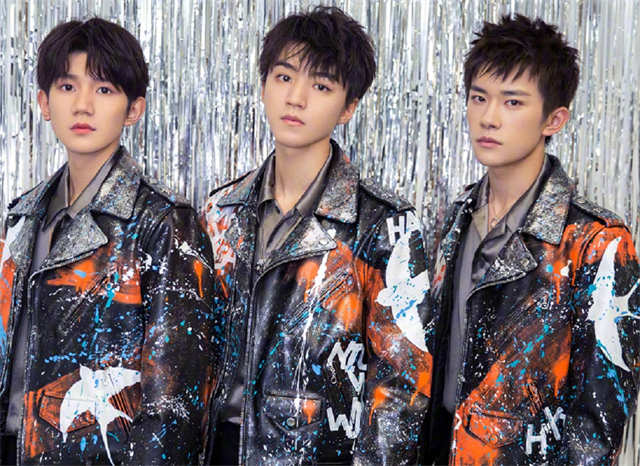 At present, this has also become the common faith and hope of the three members. They will use a whole decade to prove themselves, they have paid for this ten years of the date much effort, sweat, heartache, labor. Therefore, to TFBOYS disbanding news, fans are holding a boycott attitude and do not want to believe.
After generating a lot of buzz, the blogger then disclosed more inside information about the disbanding. He said that the contract had expired in April and only one member renewed it and the others did not. But he revealed who did not renew their contracts. The fans of the three members therefore also argued online again for this matter.
The topic of "TFBOYS disbanded" quickly captured the first of the hot search list.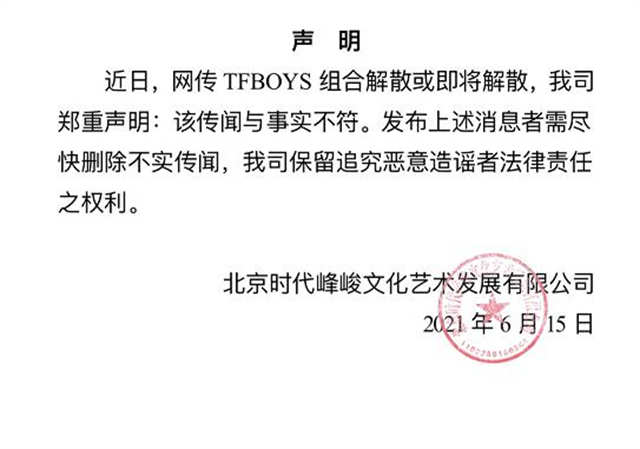 On 15th, June 2021, the company of TFBOYS quickly responded to the rumors, with a statement. In the statement, the company denied the rumor that the TFBOYS group is going to be disbanded and asked the rumor makers need to delete the false rumors as soon as possible, or they will sue them in court.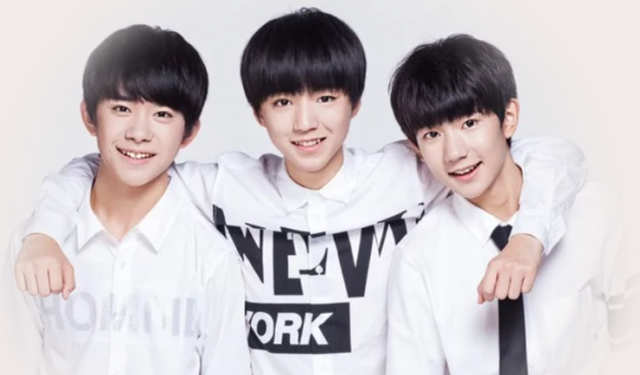 The three members of TFBOYS have been developing well in their own fields. Karry Wang Junkai and Jackson Yee are forced into the field of film and television, and Roy Wang Yuan is in the direction of variety and music.
They have not yet reached their ten-year agreement, and if they do not leave, we believe that the fans will always follow it.