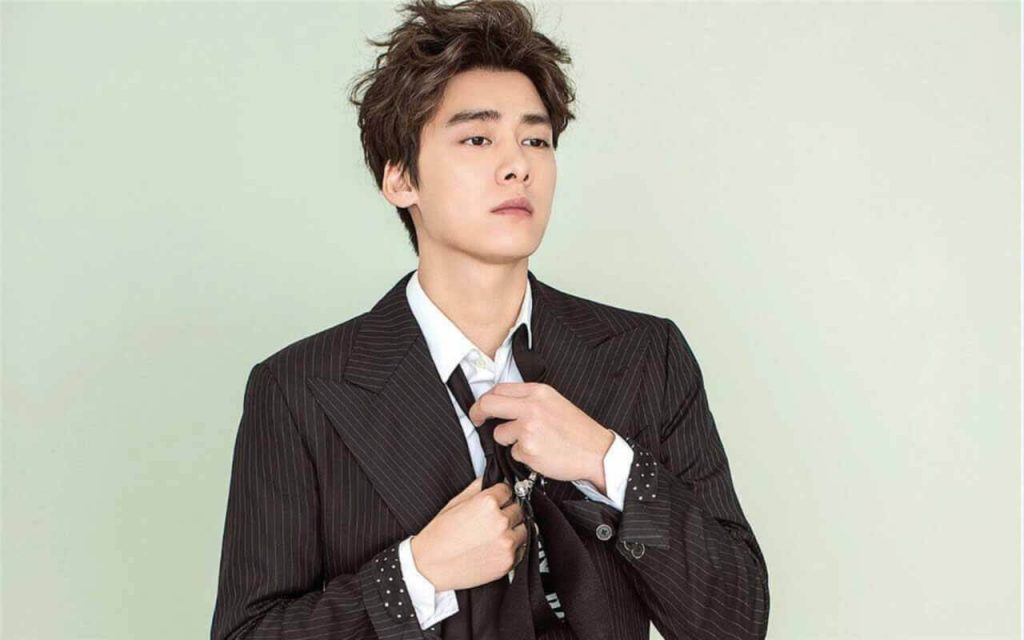 Li Yifeng(Evan Li, 李易峰), born on May 4, 1987, in Chengdu, Sichuan, is a Chinese actor, singer, and producer.

In 2007, he participated in the talent show "My Hero"(加油!好男儿) competition and won eighth place in the national finals, thus officially debuted.

In 2014, he received widespread attention for his role as "Baili Tu Su" in the drama "Swords of Legends".

In 2020, the drama "Fearless Whispers" in which Li Yifeng starred was broadcasted and his performance was well-received.
Basic Info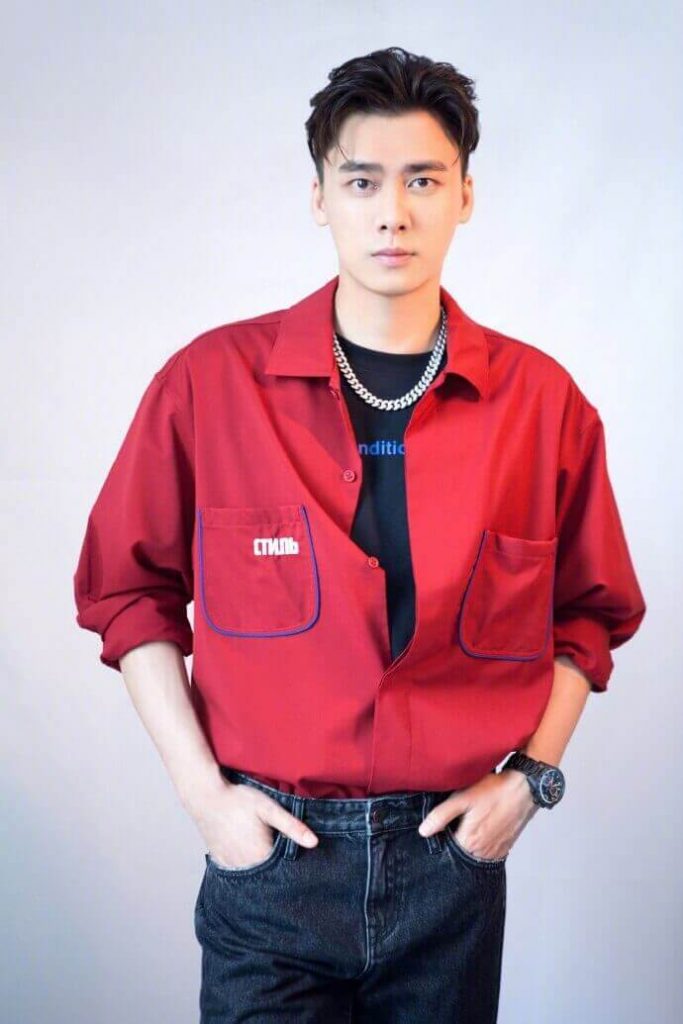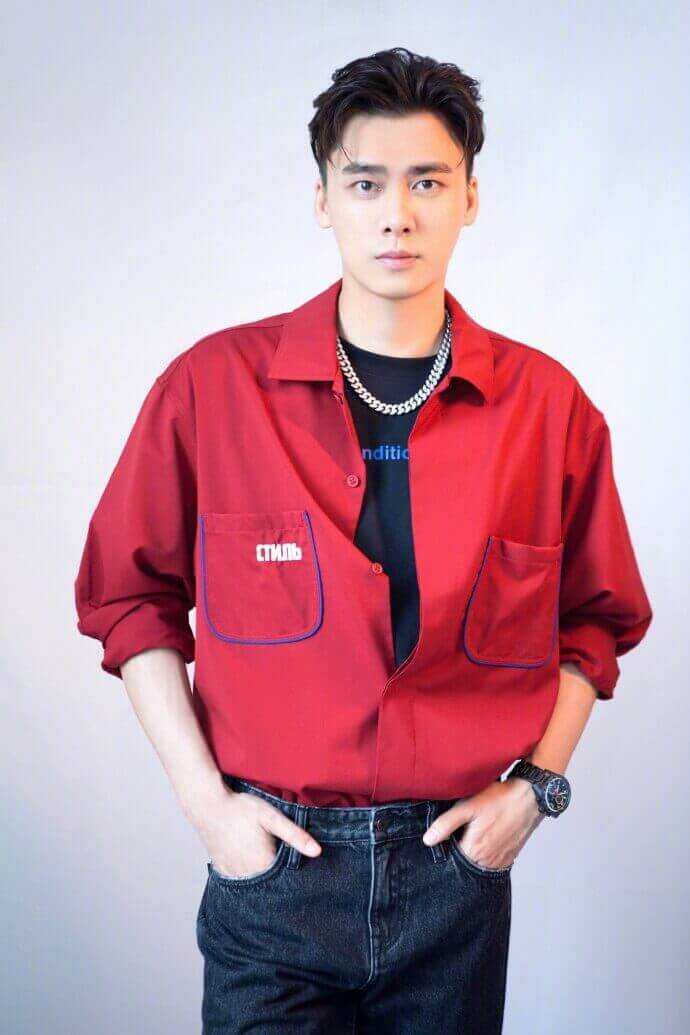 Stage Name: Li Yifeng(李易峰)
English Name: Evan Li
Birth Name: Li He(李贺)
Nicknames: FF, Feng Feng, Xiao Cao, He He, Wa Wa
Birthday: May 4, 1987
Place of Birth: Chengdu, Sichuan
Zodiac Sign: Taurus
Height: 181cm
Weight: 66kg
Blood Type: A
Fandom Color: Green
Fandom's Name: Bee(Mi Feng)
Fanchant: yì rú jì wǎng wéi nǐ fēng kuáng(易如既往 为你峰狂)
Weibo: 李易峰
Instagram: evanyifenglee
Facts
Li Yifeng's agency is Beijing Bozongxinghe Film And Television.
During 2006-2010, he studied Broadcasting and Host at Sichuan Film And Television College.
Favorite color: blue.
Favorite seasons: spring and autumn.
He likes spicy foods, green pepper chicken, and poached fish.
Yifeng is good at the cook, his specialties are double-cooked pork slices and poached sliced beef in hot chili oil.
He likes milk and mineral water, red wine.
Favorite fruit: apple.
He doesn't like durian and food with a bad smell.
Li Yifeng likes to play games, especially Arena Of Valor and Resident Evil.
He likes to play basketball and football.
Favorite players: Michal Jordan, Kobe Bryant, LeBron James, and Beckham.
Favorite NBA team: Lakers.
He works out regularly and is very happy with his current body!
He's afraid of heights.
His favorite animation is "Slam Dunk" and the character Sakuragi Hanamichi.
His favorite television series is "Prison Break" and his favorite movie is "Days of Being Wild"。
Li Yifeng likes to watch action movies.
He can play the piano and guitar.
Favorite singer: Wang Leehom and David Zee Tao.
He can speak English and a little Korean
Favorite Number: 4,5,7,2.
He satisfied with his mouth and eyes and dissatisfied with his height and ears.
Li Yifeng likes dogs and dolphins.
Ideal type girlfriend: Long-haired, generous, tall, beautiful, self-respecting, has her own ideas (and most important is feelings).
Flims
Lovesick(恋爱恐慌症)(2011)
Forever Young(栀子花开)(2015)
Fall in Love Like a Star(怦然星动)(2015)
Mr. Six(老炮儿)(2015)
Guilty of Mind(心理罪)(2017)
The Founding of an Army(建军大业)(2017)
Animal World(动物世界)(2018)
My People, My Homeland(我和我的家乡)(2020)
Television Series
The Prince of Tennis 2(加油! 网球王子 II)(2009)
Happy & Love Forever(幸福一定强)(2010)
Sunny Happiness(幸福最晴天)(2011)
White Lies(真爱谎言)(2012)
Happy Michelin Kitchen(幸福三颗星)(2012)
Bounty Hunter(赏金猎人)(2012)
Love Actually(爱的蜜方)(2012)
The Return of a Princess(千金归来)(2013)
Swords of Legends(古剑奇谭)(2014)
Tiny Times(小时代之折纸时代)(2014)
The Joyfully Pretty Enemy(欢天喜地俏冤家)(2014)
Legend of Fragrance(活色生香)(2015)
The Lost Tomb(盗墓笔记)(2015)
Noble Aspirations(青云志)(2016)
Sparrow(麻雀)(2016)
Noble Aspirations 2(青云志2)(2016)
Wait in Beijing(我在北京等你)(2020)
Fearless Whispers(隐秘而伟大)(2020)
The Glory of Youth(号手就位)(TBA)
Mirror: Twin Cities(镜·双城)(TBA)
Variety Shows
Dunk of China(这!就是灌篮)(2018)
Game On(我要打篮球)(2019)
---
Aany content to add or anything want to know about Evan Li Yifeng, welcome to contact us or leave a comment below.