Zhou Dongyu (周冬雨) Profile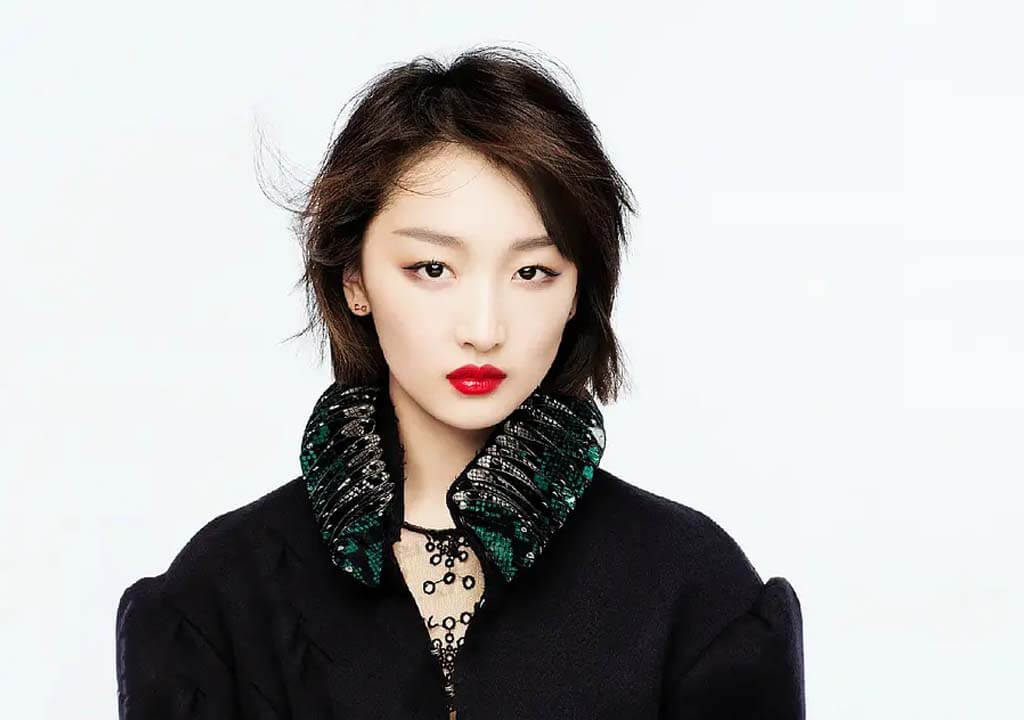 Zhou Dongyu(周冬雨) born on January 31, 1992 in Shijiazhuang, Hebei, China, is a Chinese actress.

In 2010, she was known to the audience and won several awards for her first movie "Under the Hawthorn Tree" directed by Zhang Yimou. In 2016, she won several Best Actress for the movie "Soulmate". In 2019, Zhou Dongyu won several Best Actress awards again by the mobie "Better Days".
Basic Info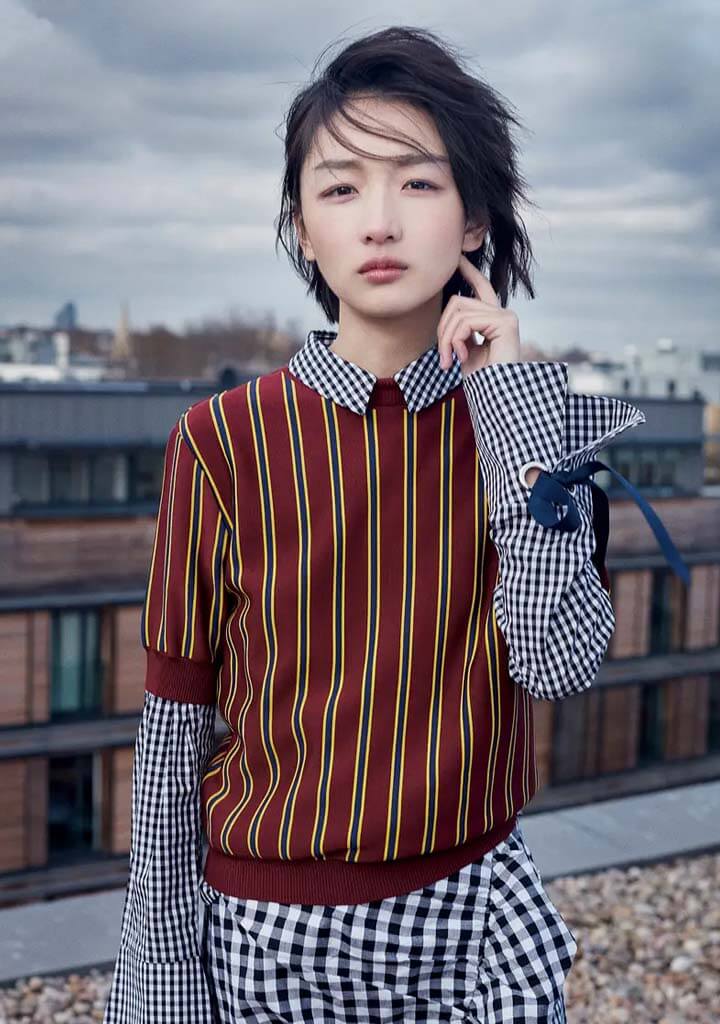 Stage Name: Zhou Dong Yu
Birth Name: Zhou Dongyu(周冬雨)
Nicknames: Dong Shu
Birthday: January 31, 1992
Place of Birth: Shijiazhuang, Hebei
Zodiac Sign: Aquarius
Blood Type: O
Height: 162cm
Weight: 44kg
Fandom Name: Yu Di (Raindrop)
Fandom Color: Yellow
Weibo: 周冬雨
Instagram: zhoudongyu
Facts
Her agency is Zhou Dongyu Studio.
Education: she studied acting at the Beijing Film Academy.
she was born in an ordinary family.
She practiced gymnastics as a child and joined the Shijiazhuang gymnastics team when she was 12 years old.
Favorite Actress: Maggie Cheung.
Favorite Singer: Faye Wong.
Likes to listen to music and sing.
Likes to travel.
Favorite food: spicy hot pot and boiled fish.
Favorite fruit: juicy peach.
Favorite Cartoon Character: KINOMOTO SAKURA and Doraemon.
She likes short hair.
She can speak fluent English.
Doesn't like dirty things.
On April 22, 2015, Zhou Dongyu released a post to acknowledge her relationship with her boyfriend Tian Mingxin.
On January 10, 2016, Zhou Dongyu confirmed that she was back to being single.
Films
Moses on the Plains(平原上的摩西)(Li Fei)(2021)
Under the Light(坚如磐石)(Li Huilin)(2021)
A Fangirl's Romance(迷妹罗曼史)(Gao Bei (1990))(2020)
Better Days(少年的你)(Chen Nian)(2019)
My People, My Country(我和我的祖国)(Nurse)(2019)
On The Balcony(阳台上)(Lu Shanshan)(2019)
Kung Fu Monster(武林怪兽)(Xiong Jiaojiao)(2018)
Goddesses in the Flames of War(那些女人)(Xiao Yu)(2018)
Animal World(动物世界)(Liu Qing)(2018)
Us and Them(后来的我们)(Xiao Xiao)(2018)
The Thousand Faces of Dunjia(奇门遁甲)(Xiao Yuan)(2017)
City of Rock(缝纫机乐队)(Lili)(2017)
The Founding of an Army(建军大业)(Fan Guixia)(2017)
This Is Not What I Expected(喜欢你)(Gu Shengnan)(2017)
A Nail Clipper Romance(指甲刀人魔)(Emily)(2017)
Soul Mate(七月与安生)(Li Ansheng)(2016)
Never Said Goodbye(谎言西西里)(Gu Xiaoyou)(2016)
Lost in White(冰河追凶)(Zhou Xinyi)(2016)
Run for Love(奔爱)(Bai Qiezi)(2016)
The New Year's Eve of Old Lee(过年好)(Doa Yazi)(2016)
Everybody's Fine(一切都好)(Girl stopping the bus)(2016)
The Ark of Mr. Chow(少年班)(Zhou Lan)(2015)
The Unbearable Lightness of Inspector Fan(暴走神探)(Hui Lan)(2015)
Breakup Buddies(心花路放)(Zhou Lijuan)(2014)
My Old Classmate(同桌的妳)(Zhou Xiaozhi)(2014)
The Palace(宫锁沉香)(Chen Xiang)(2013)
The Allure of Tears(倾城之泪)(Geilimei)(2011)
The Road of Exploring(湘江北去)(Yang Kaihui)(2011)
Under the Hawthorn Tree(山楂树之恋)(Jing Qiu)(2010)
Television Series
Ancient Love Poetry(千古玦尘)(Shang Gu / Hou Chi)(2021)
New World(新世界)(Jia Xiaoduo)(2020)
Behind The Scenes(幕后之王)(Bu Xiaogu)(2019)
Shall I Compare You to a Spring Day(春风十里,不如你)(Xiao Hong)(2017)
Magic City(魔都风云)(Xiao Yao)(2017)
Love & Life & Lie(遇见爱情的利先生)(Liu Xintong)(2017)
Sparrow(麻雀)(Xu Bicheng)(2016)
TV Shows
The Protectors(小小的追球)(2019)
I Actor(演员的品格)(2018)
Chinese Restaurant(中餐厅)(2017)
We Are In Love(我们相爱吧)(2016)
Activity
---
Any content to add or anything want to know about Zhou Dongyu, welcome to contact us or leave a comment below.