Young China: Me and My Youth – Lay Zhang, Wang Yibo, Zhou Dongyu
Young China: Me and My Youth is a film directed by Zhou Runze, Lin Zhenzhao, and Wang Liang, led by Zhang Yixing, Wang Yibo, and Zhou Dongyu, starring Yu Haoming, Xing Zhaolin, Xing Fei, Deng Chaoyuan, Mo Xiaoqi, Wang Ziyi, Zhang Ruonan, Gao Yalin, Chang Huasen, Li Yitong, Song Yi, Li Qi, and Shi Xiaolong.
The film tells three stories of young people in three periods of time, integrating individual ideals into the torrent of development of the times and writing the song of youth full of passion.
Details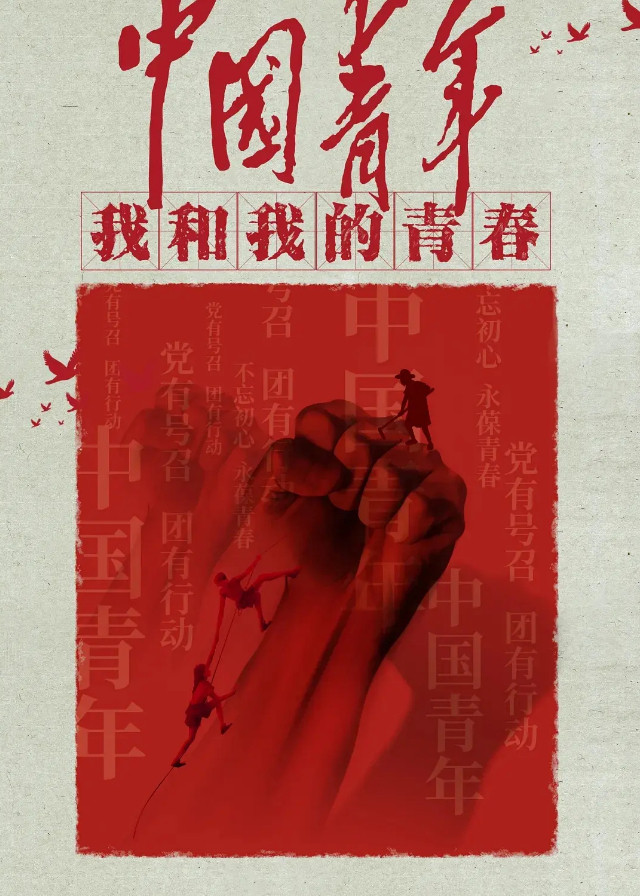 English Title: Young China: Me and My Youth
Chinese Title: 中国青年:我和我的青春
Genre: Youth, Drama
Duration: 90 min.
Director: Zhou Runze, Lin Zhenzhao, Wang Liang
Released Date: –
Watch On: –
Cast
Synopsis
It tells the story of youth in three different generations, showing that each generation of young people has its own opportunities and chances, highlighting the spirit of the times that Chinese youths always share the same fate with the motherland.
Reviews
Related Posts
Is Xiao Zhan and Wang Yibo's Relationship Getting Worse?

Wang Yibo is Once Again Rumored to be in Love, The Girl is Emily Qi Meihe

Wang Yibo's Ideal Type - How To Be Yibo's Girlfriend

Who is Emily Qi Meihe? Is Wang Yibo Chaseing After Her?

How is Wang Yibo, Cheng Xiao's Relationship, Will They Be In Love?

Lay Zhang Yixing, Yang Zi Relationship Is Suspected

Wang Yibo Xiao Zhan's Controversial Interactions - Another Infighting Between "Bojun Yixiao"?

Wang Yibo Photos

Wang Yibo's 70 Quotes

Xiao Zhan Ranked 1st, Wang Yibo 2rd - The Most Popular Chinese Actor in Thailand

Lay Zhang revealed His Ideal Type Girlfriend In "I am CZR 2"

Zhou Dongyu's Ex-Boyfriend and Rumored Boyfriends

Zhou Dongyu Dramas, Movies, and TV Shows List

Lay Zhang Dramas, Movies, and TV Shows List

Wang Yibo Dramas, Movies, and TV Shows List

Does Crystal Yuan Bingyan Have A Boyfriend? Dating Lay Zhang is True Or Not?

Zhou Dongyu and Turbo Liu Haoran Have Been Dating for Two Years?

Xiao Zhan And Wang Yibo Become Competitor, "Douluo Continent" and The Legend of Fei" May Be Aired at The Same Period

Wang Yibo's web drama "My Strange Friend" was aired, it's really laughable

Wang Yibo Agency Denied The Relationship With Li Zixuan