Zhou Dongyu's Ex-Boyfriend and Rumored Boyfriends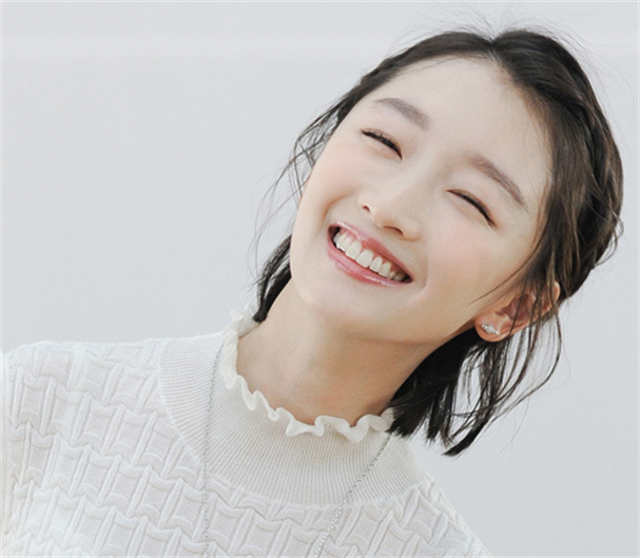 Does Zhou Dongyu have a boyfriend? Zhou Dongyu's relationship has attracted much public attention. She rose to fame in 2010 for her role in "Under the Hawthorn Tree". In 2016, for her role in "Soul Mate", she won the best actress award at the Golden Horse Awards together with her co-star Ma Sichun, becoming the first post-90s Golden Horse Best Actress.
Zhou Dongyu's career has been developing smoothly at a young age. Although Zhou Dongyu did not look very beautiful, her acting skills are great. Her lovely and cheerful personality and reputation are very good, both boys and girls can get along with her very well.
But Zhou Dongyu's personality is too manly, so everyone is curious about who Zhou Dongyu's boyfriend is.
As of now, Zhou Dongyu only announced a boyfriend Tian Mingxin.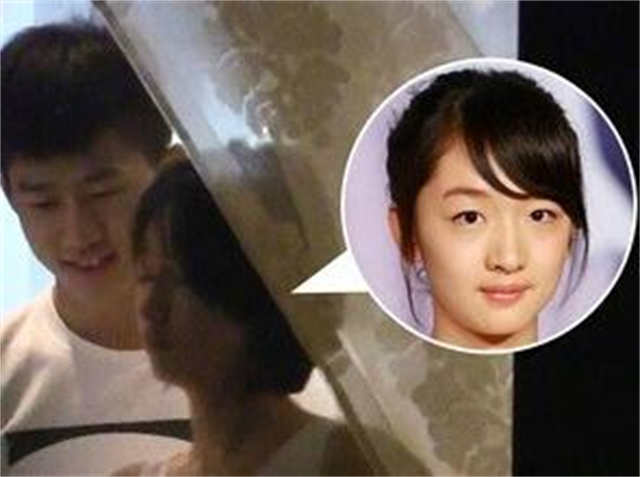 1.Tian Mingxin
He was born on June 28, 1993, in Jinzhou, Liaoning Province, graduated from the 2011 undergraduate class of the acting department of Beijing Film Academy in 2015. He is Zhou Dongyu's college classmate and ex-boyfriend.
On April 22, 2015, The Media exposed Zhou Dongyu's relationship with Tian Mingxin. They dated in Sanya and stayed in a private villa. They were photographed behaving intimately in the villa: Zhou Dongyu kissed and fed Tian Mingxin an apple.
At noon on April 22, 2015, Zhou Dongyu admitted her relationship with Tian Mingxin on her Weibo, officially introducing her boyfriend: He is Tian Mingxin, my classmate in college for four years, we became lovers in earlier this year, In love… So it needs to be protected. Well, Mr. Zhuo, I'll remember to close the curtains in the future." But Zhou Dongyu denied that her boyfriend Tian Mingxin is from a wealthy family.
On January 10, 2016, Zhou Dongyu admitted that she had broken up with Tian Mingxin.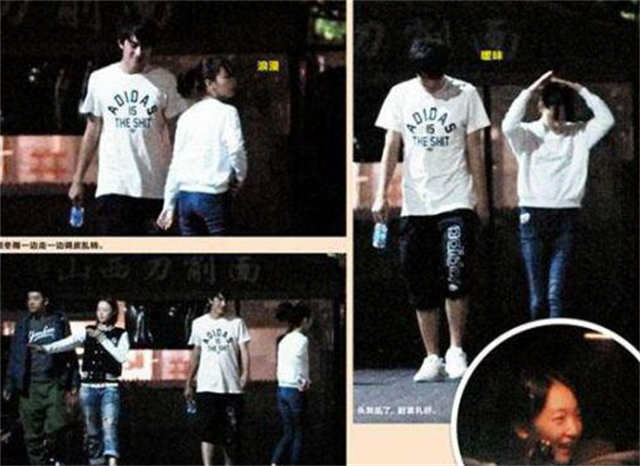 2. Kenny Lin Gengxin
Zhou Dongyu's first rumored boyfriend is Kenny Lin Gengxin.
In 2013, A media broke the news that Lin Gengxin and Zhou Dongyu both fell into a relationship, saying that they were witnessed dating three times.
At noon on October 14, 2013, Lin Gengxin's girlfriend Wang Rong suddenly posted a sigh of regret on her Weibo, suggesting that they had broken up.
In the evening, Lin Gengxin complained that his relationship was edited and then retweeted an article with the message that "it's good to meet some people even if they don't belong to me".
The post was accompanied by a picture of Conan and Haibara Ai in "Detective Conan", with the text: it was destined to meet, which seems to be a nod to the relationship with Zhou Dongyu.
Zhou Dongyu and Kenny Lin met in the "My Old Classmate" crew as the lead actor and actress.
They were very close, Zhou Dongyu's personality is like a boy, the crew called her "Uncle Dong", While Kenny Lin was a funny boy. They were much in tune, so they gradually became good friends in the crew. But at that time the crew did not know that they had developed into lovers.
It is said that Lin had a girlfriend, named Wang Rong at the time, who was his classmate in Shenyang High School. They both learned at Shanghai Theatre Academy. They have been dating for 4 years, the girl's family was very rich.
There was news that after Kenny Lin and Zhou Dongyu determine to be together, he returned to Shanghai and broke up with his girlfriend.
However, Zhou Dongyu and Lin Gengxin broke up later. They have never publicly acknowledged their relationship.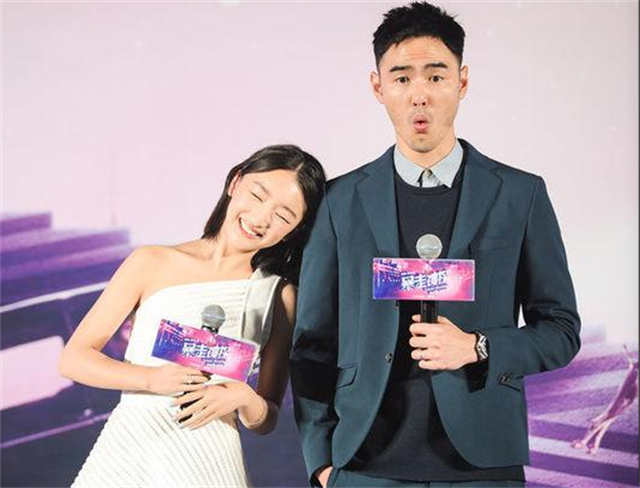 3. Ethan Juan
Ethan Juan and Zhou Dongyu have worked together on "The Unbearable Lightness of Inspector Fan" and "Never Said Goodbye".
It was rumored by the media that their relationship was growing day by day.
They had a private flirtation on the set of "The Unbearable Lightness of Inspector Fan": There was a scene in the film where Ethan Juan had to run with her in his arms and even had 22 NG shots; they also flirted with each other in Macau and mainland China during the promotion; Zhou Dongyu also showed her love in public: "He (Ethan Juan) is very kind in the film, and his body is also very strong."
In 2015, Ethan Juan announced a breakup, ending his 8-year relationship with his girlfriend. Then, there were rumors that it was because of Zhou Dongyu.
The media also asked Zhou Dongyu at a press conference: who did she like better, Lin Gengxin or Ethan Juan? She blurted out to Ethan Juan beside her: "You!"
She was not afraid of the scandal, to which she explained afterward, "How can there be a scandal, he is so old, we are good friends, our personalities are too similar, he is very fun."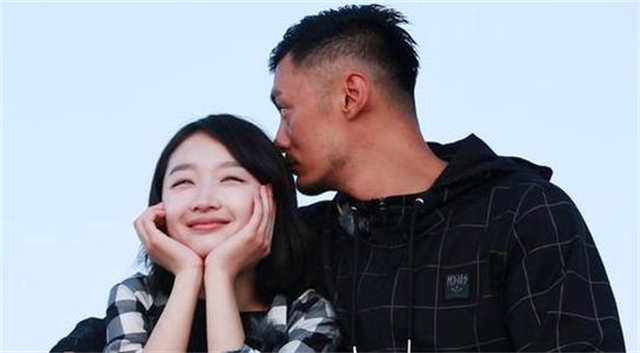 4. Shawn Yue
The biggest rumor of Zhou Dongyu was forming CP with Shawn Yue in the "We Are In Love". This program is a celebrity love reality show. They will constantly cultivate feelings in the program.
Many netizens were also very optimistic about this cp of an uncle with loli, so there was news that they turn fake love into reality.
In particular, Zhou Dongyu had sung "Imperfect Girl" to Shawn Yue in the program, which makes people more suspicious of the relationship between them.
But now Shawn Yue is married and the relationship rumor was confirmed to be a program hype.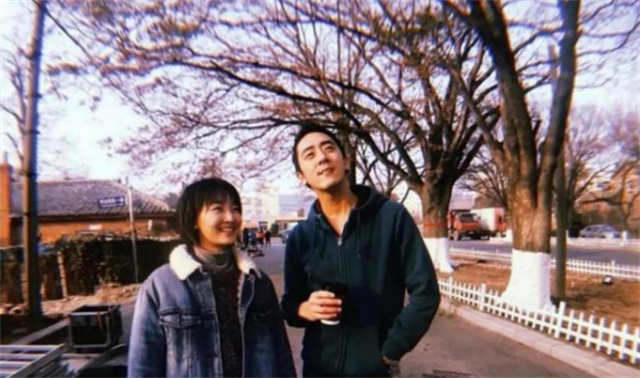 5. Her English teacher
A netizen has exposed that Zhou Dongyu and her English teacher traveled together in Dubai. They looked very close hand in hand.
Many people also found out that there were many pictures of Zhou in the man's social accounts. Their relationship was not ordinary.
Although the man is not in showbiz, he has a good appearance. He and Zhou Dongyu look perfect for each other.
But soon Zhou Dongyu studio staff clarified the matter, he said that the dating rumors were false, Zhou Dongyu was not in a relationship.
Some netizens speculated that the reason why Zhou Dongyu has not chosen to go public was that the man is not from showbiz. The publicity will not benefit her career in the entertainment industry but increase the pressure on each other.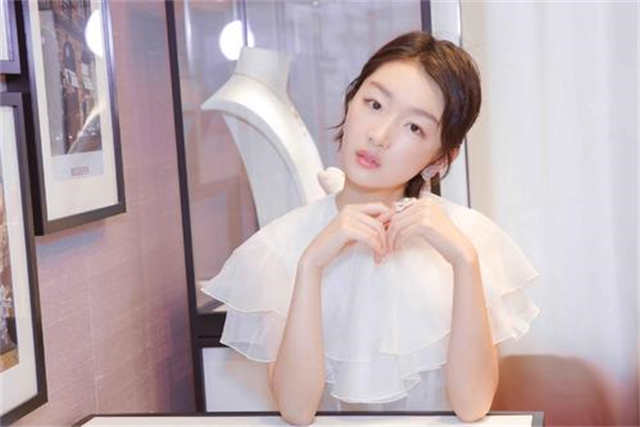 At present, Zhou Dongyu is still single and does not have a boyfriend. The Dating rumors of Zhou Dongyu and the English teacher were likely to have misunderstandings.
Although we are very concerned about Zhou Dongyu's emotional status, we should not believe the rumors much but pay more attention to her works.
Related Posts