Xing Zhaolin (邢昭林) Profile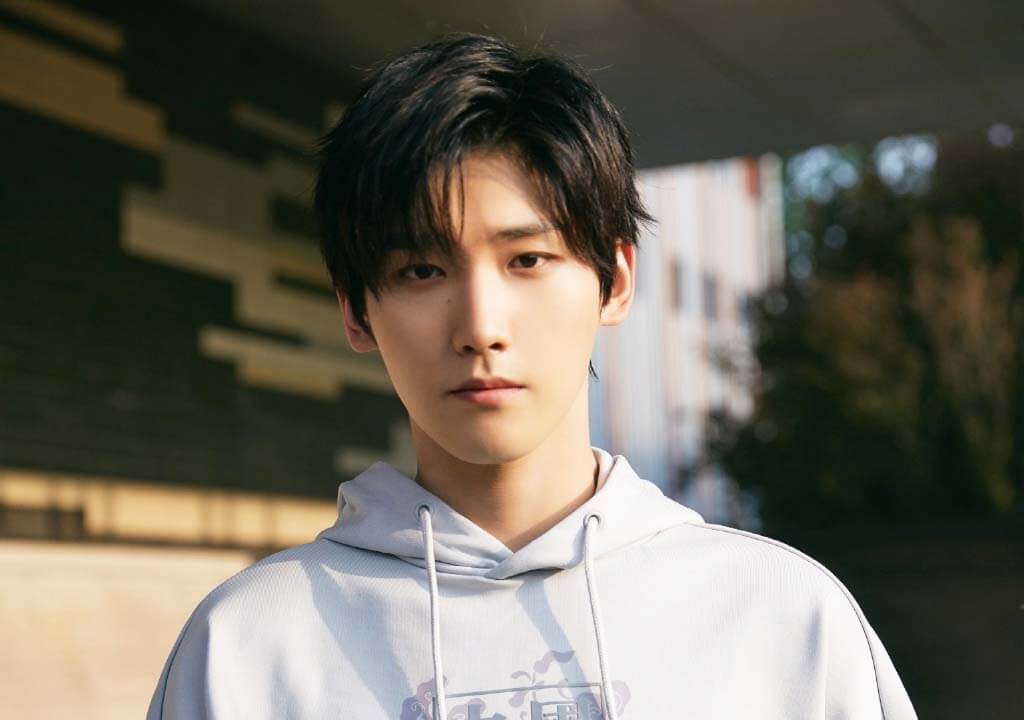 Xing Zhaolin(邢昭林), born on July 22, 1997, in Zhengzhou, Henan, China, is a Chinese actor.

In June 2017, he starred in the ancient drama "Princess Agents" and became known to the audience for his role as Yue Qi. In July, he became a hit by playing the male lead Mo Lianchen in "The Eternal Love".
Basic Info
Stage Name: Xing Zhao Lin
Birth Name: Xing Zhaolin(邢昭林)
Nickname: Xing Dada, Pi Pi Xing
Birthday: July 22, 1997
Place of Birth: Zhengzhou, Henan
Zodiac Sign: Cancer
Blood Type: A
Height: 187cm
Weight: 72 Kg
Fandom Name: Ling Dang(Small Bell)
Fandom Color: Little Blue
Weibo: 邢昭林
Instagram: –
Facts
His agency is Tong Le Xing Zhaolin Studio.
In 2013, Xing Zhaolin participated in a talent show in mainland China by SM Entertainment, but for various reasons, Xing Zhaolin chose to develop in the mainland.
He is a foodie, but after eating he will do exercise to lose weight.
Favorite foods: pizza, fried chicken, soup with pepper, stewed noodles, bean sauce noodles, roast lamb leg, steak, crayfish, chocolate, burger.
His secret to weight loss is to eat less, sleep, and do exercise.
He once weighed 130kg, but in order to pursue a girl, he lost 60kg.
Likes to play basketball.
Favorite Basketball Team: Lakers.
Favorite Actress: Zhao Liying.
Favorite Singer: Jay Chou.
Favorite Boy Group: EXO.
Favorite Idol: Baek Hyun.
Loves to travel.
Enjoys staying at home.
Xing Zhao Lin feels his small eyes are attractive.
Ideal Type Girlfriend: he can accept girls older than him.
Film
Back to 20(重返20岁)(Band member)(2015)
Television Series
Mygirl(我的女孩)(TBA)
Choice husband(择君记)(Pei Yan Zhen)(TBA)
Accidentally Meow On You(一不小心喵上你)(Ji Chen)(TBA)
The Unknown: Legend of Exorcist Zhong Kui(问天录之少年钟馗)(Zhong Yunfei)(2021)
Cute Programmer(程序员那么可爱)(Jiang Yicheng)(2021)
The Eternal Love 3(双世宠妃3)(Mo Liancheng)(2021)(★★★)
Marry Me(三嫁惹君心)(Long Yao)(2020)
You Are My Destiny(你是我的命中注定)(Wang Xiyi)(2020)(★★★★)
Standing in the Time(不负时光)(Zhou Zimo)(2019)
Lucky's First Love(世界欠我一个初恋)(Xia Ke)(2019)(★★★★★)
Blowing in the Wind(强风吹拂)(Xia Di)(2019)
The Eternal Love 2(双世宠妃2)(Mo Liancheng)(2018)(★★★★)
I Cannot Hug You 2(无法拥抱的你2)(Jiang Zhihao)(2018)(★★★★)
I Cannot Hug You(无法拥抱的你)(Jiang Zhihao)(2017)(★★★★)
The Eternal Love(双世宠妃)(Mo Liancheng)(2017)(★★★★)
Princess Agents(楚乔传)(Yue Qi)(2017)
Sword Chaos(刀剑缭乱)(Ba Wangqiang)(2016)
Magical Space-time(奇妙的时光之旅)(Band singer)(2016)
Activity
---
Any content to add or anything want to know about Xing Zhaolin, welcome to contact us or leave a comment below.