The Unknown: Legend of Exorcist Zhong Kui – Xing Zhaolin, Jian Renzi
The Unknown: Legend of Exorcist Zhong Kui is a costume mystery drama directed by Li Xiaojiang and starring Xing Zhaolin, Jian Renzi, Xuan Lu, Xu Wenhao, and Wang Qing.

The drama consists of six units, each of which is set in classical mythology and legends, with its own storyline and time setting.

The story is about Zhong Yunfei's growth and transformation on the difficult path of guarding the human world, and his love-hate relationship with Bai Ningyu across the three worlds, transcending immortality and mortality.
Details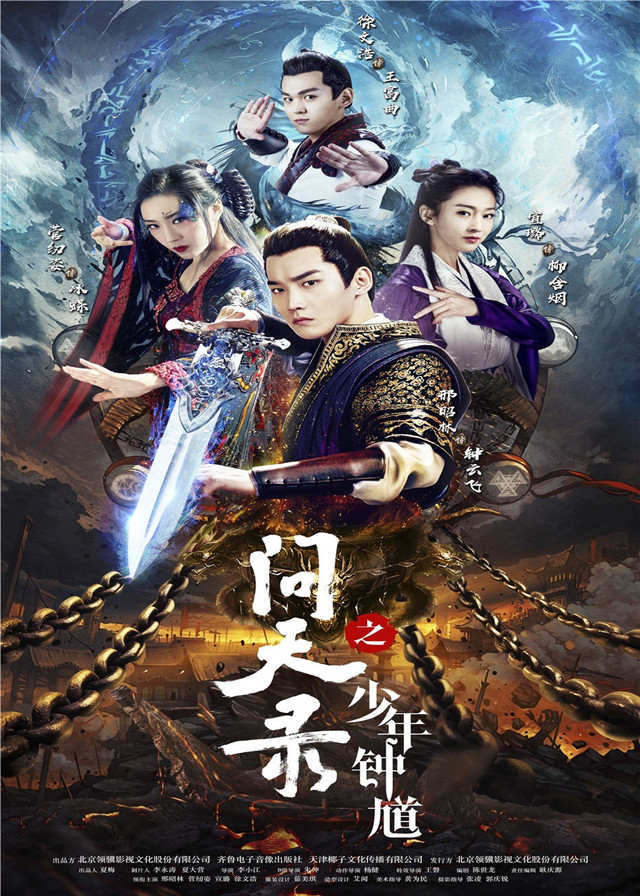 English Title: The Unknown: Legend of Exorcist Zhong Kui
Chinese Title: 问天录
Genre: Historical, Romance, Fantasy, Wuxia
Tag: Xianxia, Martial Arts, Reincarnation, Character Development, Age Gap, Exorcism
Episodes: 40
Duration: 45 min.
Director: Li Xiaojiang
Writer: Chen Shilong, Liu Yonghan, Dai Yong, Wang Heng
Product Company: Ling JI PICTURES, QILU ELECTRONI AUDIO VIDEO PRESS, TIANJIN YEZI CULTURE
Released Date: 2021-10-31
Boradcast Website: YoYo English Channel
Cast
Synopsis
Zhong Kui was cynical about evil and died as a martyr. The Jade Emperor felt that Zhong Kui was righteous and wanted to appoint him as a demon-subduing master, specializing in the injustice of the earth and doing justice for the earth.
However, the immortals thought that Zhong Kui was impulsive and could not take up the important task. After some heated arguments, Guanyin Bodhisattva proposed to let Zhong Kui go down to the mortal world to experience as a test, and then decide it.
The Jade Emperor readily agreed and set taboos of no interference in mortal grudges, no favoritism to change mortal karma and others. Since then, the three buddy Zhong Kui, Liu Hanyan and Wang Fuqu have been working together to face the trial.
They are very enthusiastic and want to use their swords to sweep away all the injustice on earth, but they repeatedly encounter problems and realize that right and wrong are not as simple as they thought.
In one after another setback and trial, the character of them gradually matured, the power is also gradually strong. In the face of the rampant demon world counterattack, they are willing to self-sacrifice to achieve justice.
This fearless spirit eventually touched the heaven, they were not only appointed as demon-catching celestial masters, but also became the eternal patron saint of the human world.