The Eternal Love – Liang Jie, Xing Zhaolin
The Eternal Love is a historical romance time-travel web drama directed by Yuan De and starring Liang Jie, Xing Zhaolin, Richards Wang Ruichang, Zhong Qi, Sun Yining, and Xin Ruiqi.

The drama is adapted from Fan Que's novel "爆笑宠妃:爷我等你休妻", which tells the love story of Qu Xiaodan, a young girl who time-traveled to the Dongyue Kingdom from modern times and accidentally met Mo Liancheng, the eighth prince. They went through twists and turns, from suspicion to trust and love, and become a happy couple finally.
Details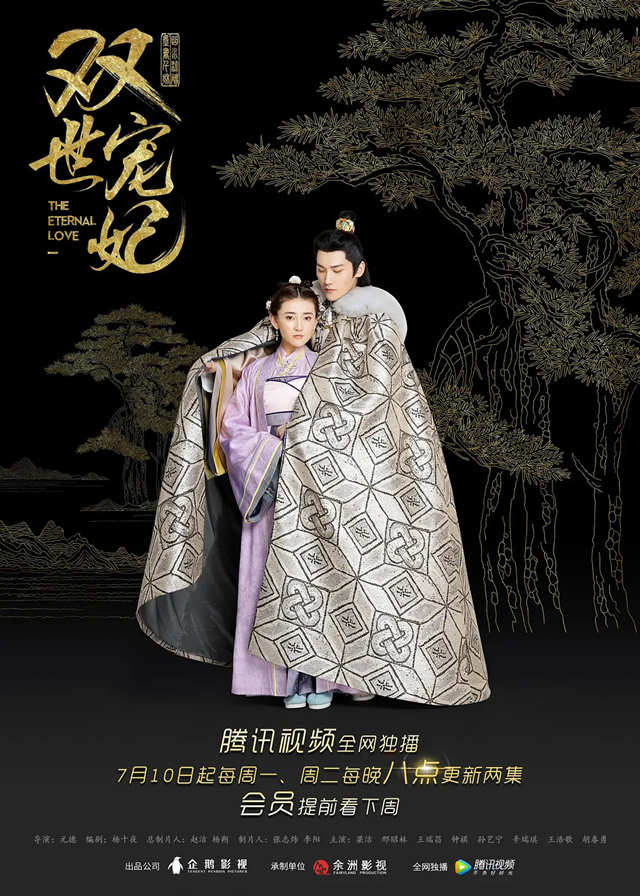 English Title: The Eternal Love
Chinese Title: 双世宠妃
Genre: Historical, Romance, Comedy, Fantasy
Tag: Time Travel, Martial Arts, Arranged Marriage, Love Triangle, Enemies to Lovers, Nice Male Lead
Episodes: 24
Duration: 35 min.
Director: Yuan De
Writer: Yang Shiye
Producer: Zhao Jie, Yang Shuo, Zhang Zhiwei, Li Yang
Product Company: TENCENT PENGUIN PICTURES
Released Date: 2017-07-10
Boradcast Website: Viki, YoYo Television Series Exclusive, YoYo English Channel
Cast
Synopsis
A magical power changed the second daughter of the Qu family of the Dongyue Kingdom.
The second daughter of the Qu family, Qu Tan'er, who attempted suicide for the Grand Prince, has changed her temperament from then on, sometimes gentle and introverted, sometimes savage and bold.
With a "dual personality", Qu Tang'er had to marry the eighth prince Mo Liancheng by order of the emperor.
But because she had an affair with the Grand Prince Mo Yihuai, she was suspected by the Eighth prince Mo Liancheng.
From then on, she was caught in the power struggle of the Dongyue Kingdom.
However, Qu Xiaodan who has a witty and bold personality gradually gained the trust of the Eighth Prince.
They turned from suspicion to admiration for each other.
However, Qu Tan'er who is gentle and introverted always remembered her old relationship with the Grand Prince Mo Yihuai, and wanted to help the Grand Prince seek the throne…
You May Also Like
Related Posts