Love Better Than Immortality – Li Hongyi, Zhao Lusi
Love Better Than Immortality is a historical romantic drama directed by Huang Chun, led by Li Hongyi, Zhao Lusi, co-starring June Wu Junyu, Jiang Yuan, Liu Yitong, and Sheng Huizi.

The drama is based on the novel "Chuan Yue Zhi Tian Lei Yi Bu" by Shu Ke, which tells the funny and romantic story of a female protagonist living in the future who travels to a martial arts world under the name "Chun Hua" in order to experience love, and has affections with two young men who are confronting each other.
Details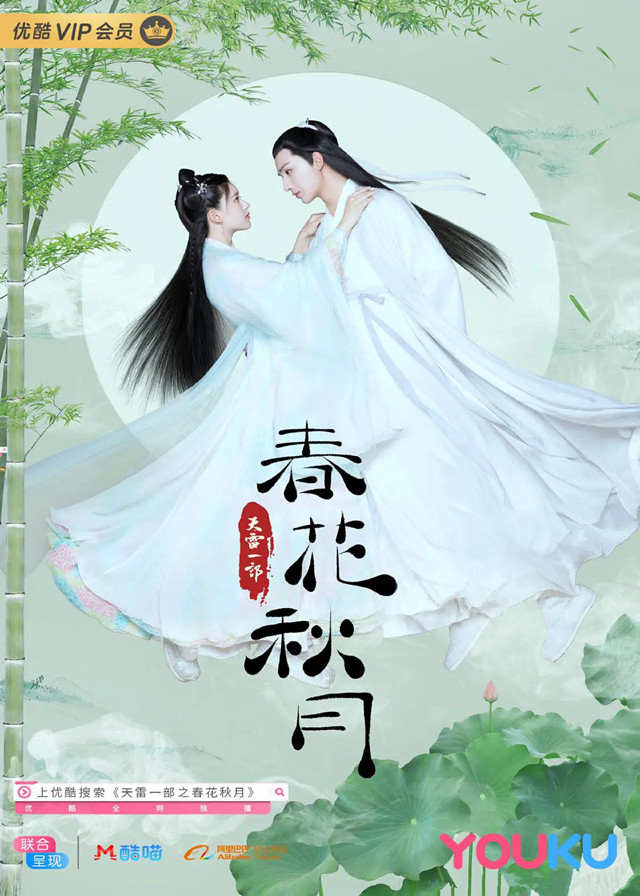 English Title: Love Better Than Immortality
Chinese Title: 天雷一部之春花秋月
Genre: Historical, Romance, Fantasy, Comedy, Wuxia
Tag: Love Triangle, Enemies to Lovers, Love/Hate Relationship, Fake Sibling, Smart Male Lead, Lying
Episodes: 40
Duration: 36 min.
Director: Huang Chun
Producer: Meizi Xiao, Xie Ying
Product Company: Alibaba Pictures
Released Date: 2019-07-05
Broadcast Website: Fresh Drama, Idol & Romance, Viki
Cast
Synopsis
Living in the future, the heroine entered the world of martial arts through VR, under the name of "Chun Hua", looking for true love. She met Shangguan Qiuyue who caused chaos in Jianghu and Xiao Bai who was committed to upholding justice.
Chun Hua fell in love with them who were at odds with each other. It led to a series of ludicrous and romantic stories.
Reviews
You May Also Like
Related Posts
Chinese Dramas Like Love Better Than Immortality

Does Rosy Zhao Lusi Have a Boyfriend? Her College Boyfriend was Exposed

How is Zhao Lusi and Chen Zheyuan's Relationship? "Yuan Xing Bi Lu" CP is Gaining Great Popularity

What's Yang Yang And Zhao Lusi's Relationship?

Liu Te, Rosy Zhao Lusi Were In A Relationship? His Ex-Girlfriend Was Rocket Girls' stylist

Zhao Lusi, Ryan Ding Yuxi Refused To Be CP, Will They Played In "The Romance Of Tiger And Rose 2"?

What's Zhao Lusi, Leo Wu Lei's Relationship? Why Fans Can Not Calm Down

Rosy Zhao Lusi was Involved in a Dating Rumor, Studio Issued a Statement

Li Hongyi Photos

Zhao Lusi Photos

Rosy Zhao Lusi, Liu Yuning Gained Large Popularity For "Hao Yan CP" In "The Long Ballad"

Terry Liu Te: Shy To Shoot Kiss Scenes With Zhao Lusi, Don't Mind Being Judged On Looks

Who Is Jason Gu Jiacheng's Girlfriend?

Wu Junyu Dramas, Movies, and TV Shows List

Li Hongyi Dramas, Movies, and TV Shows List

Zhao Lusi Dramas, Movies, and TV Shows List

Rosy Zhao Lusi, Xu Kaicheng Interpret The Sweet Relationship Between Teacher And Student In The Ancient Campus

Zhao Lusi, Xu Kaicheng's New Drama Is Hit, But The Douban Rating Is Only 4.3

Who Is June Wu's Girlfriend? Dating Zhang Xueying?