Who Rules The World – Yang Yang, Zhao Lusi
Who Rules The World is an ancient martial arts drama produced by Yang Xiaopei and Fang Fang, directed by Yin Tao, starring Yang Yang and Zhao Lusi.

The drama is based on the novel of the same title by Qinglingyue, which tells the story of Hei Fengxi and Bai Fengxi, who go on a journey together.
Details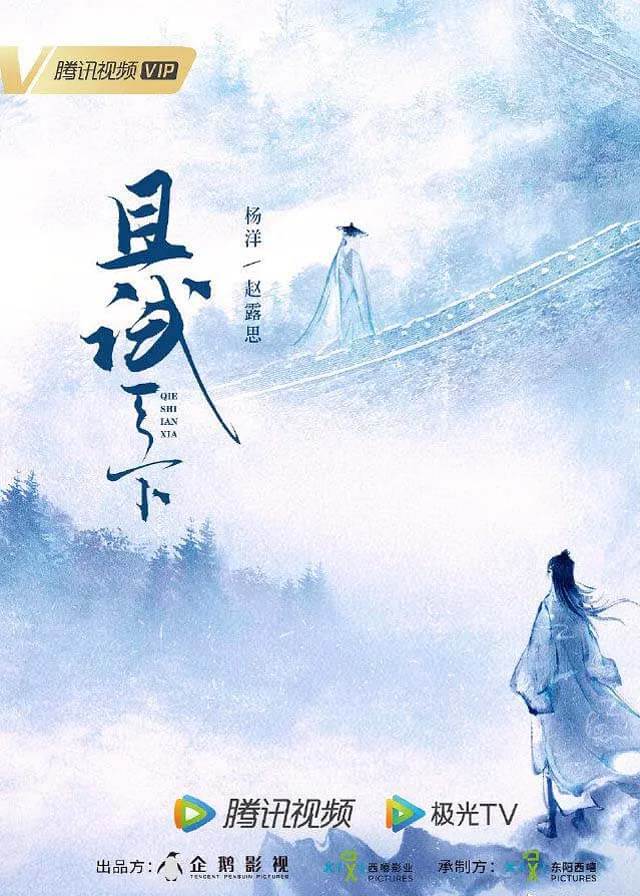 English Title: Who Rules The World
Chinese Title: 且试天下
Genre: Ancient, Wuxia, Romance
Director: Yin Tao
Producer: Yang Xiaopei, Fang Fang
Product Company: Tencent Penguin Pictures, XIXI Pictures
Broadcasting Website: Tencent Video
Release Date: –
Cast

Yang Yang
as Feng Lanxi

Zhao Lusi
as Feng Xiyun
Synopsis
HeiXi of "Baifeng HeiXi" in martial arts circles, Feng Lanxi, founds the ink-feather-ride.
Feng Lanxi, who has a paragon of beauty and a very deep mind, it seems that everyone is in his calculations, is called "black fox" by Bai Fengxi.
With the name of "benevolent king", Feng Lanxi is very popular among the people.
Determined to win the world, Feng Lanxi marries Feng Xiyun (Bai Fengxi).
Feng Lanxi has cultivated the most beautiful flower "Lanyin Biyue" for eight years just for Feng Xiyun.
Ten years together, there is still a gap between Feng Lanxi and Feng Xiyun.
In the battle of Dongdan, Feng Xiyun is badly injured.
Feng Lanxi realizes his real feeling, not hesitating to use all his energy to launch "Xuelao Tianshan" to save Feng Xiyun, and makes his own face aged 30 years.
After being cured by Jiu Wei, he restores as before.
Feng Lanxi gives up the final struggle for supremacy and the half of the country, and retires with Feng Xiyun.