What's Zhao Lusi, Leo Wu Lei's Relationship? Why Fans Can Not Calm Down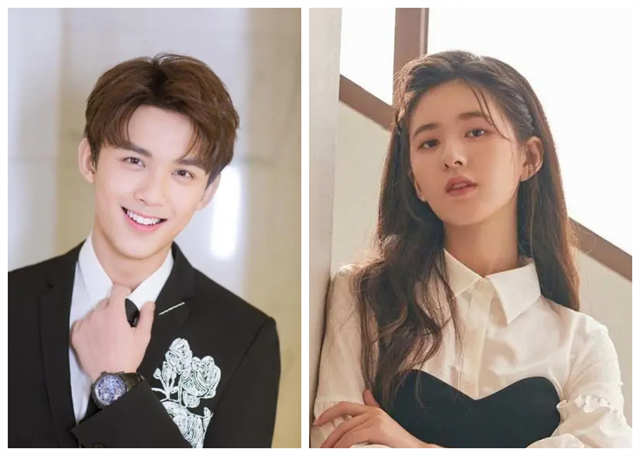 Starring Leo Wu Lei and Rosy Zhao Lusi, the drama "Love Like the Galaxy" rate is really getting better and better from the beginning to now. The indexes are going all the way up.
Why is the new drama "Love Like the Galaxy" so attractive? The biggest credit should belong to the CP formed by Leo wu and Zhao Lusi.
They are really the best in the new generation of actors, and their delicate and natural acting skills have created a unique CP "08133(Wu Lu Ke Tao)".
Zhao Lusi successfully interpreted "Cheng Shaoshang", such a controversial imperfect vivid character. Her sweet interactions with Leo wu give viewers an immersive experience.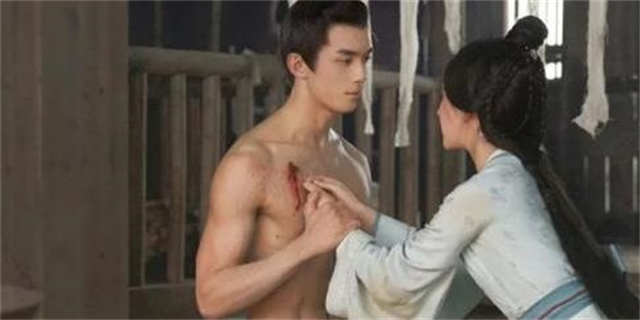 Wu Leo's fans soar 668,000 last week, while Zhao Lusi's fans rose by 601,000. Faced with such high popularity, they were invited to have a Livestream to interact with their fans.
During the Livestream, the interaction between them is still tacit understanding, funny, and full of sweetness.
CP fans cheered, causing the actors' personal fans couldn't calm down, especially Leo Wu's fans.
They do not quite hope that the "CP" to send too much "sugar", They think that even if they play CP, just having interaction in the drama is good, why expand to the real world.
There are even netizens who say that every time they see Zhao Lusi and Wu Lei interacting too intimately, they feel very uncomfortable.
Then since the CP of Zhao Lusi and Wu Lei makes fans uncomfortable, do they still remember the CP of Wu Lei and Dilraba?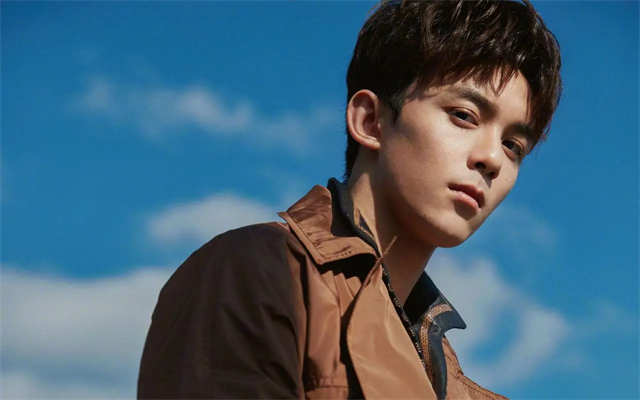 In fact, shooting this kind of romantic drama, publicity, and hyping of CP are really inevitable.
As a child star, Wu Lei has been an adult for many years. And, just last year, Wu Lei and Dilraba had the cooperation, playing a CP in "The Long Ballad".
From inside the drama to outside the drama, they were very sweet. Wu Lei and Dilraba had more intimate interactions than Zhao Lusi in the activity.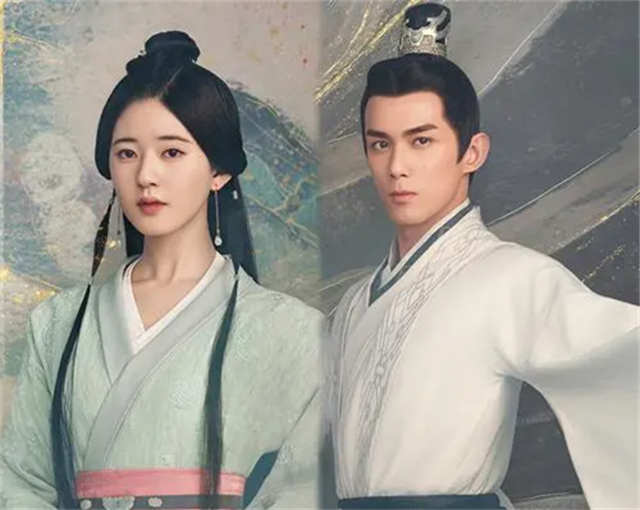 Why now the fans are so anxious when seeing Leo Wu and Zhao Lusi hyping CP in reality? The reason, there may be the following three aspects.
1. This time the female lead is Zhao Lusi, she always looks perfect for each actor she worked together, while her age is similar to Wu Lei.
Compared to Dilraba, Leo wu and Zhao Lusi only have 1 year age difference, they naturally will have more common topics, and private interaction may be better, and more familiar with each other.
Meanwhile, Zhao Lusi and Wu Lei are a good match in looks, their looks belong to the young type, Dilraba looks more mature and beautiful, and playing CP with Yang Yang is better.
2. Because this is the second they worked together. Although in the first cooperation "The Long Ballad", they were not playing a couple, this still let many fans smell a hint of danger. They are afraid that Leo Wu and Zhao Lusi fall in love over the dramas.
3. The call from viewers made fans worried.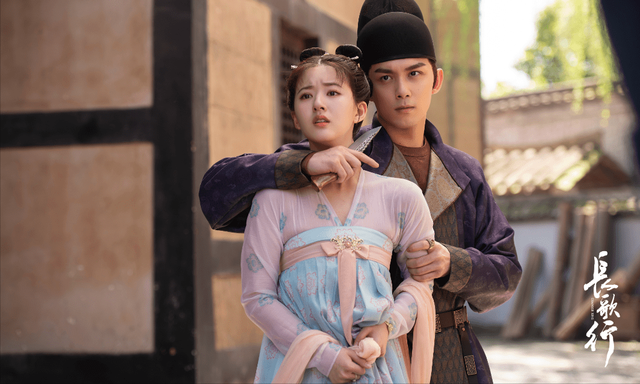 Their first cooperation is in "The Long Ballad", but they had few interaction scenes. However, it is the little shot, in which Wu Lei hijacked Zhao Lusi, just a few seconds of the moment, let everyone read the great chemistry between them. The call of the people has given them further cooperation, so you can imagine how strong the call is.
So for these reasons, maybe that's why fans are so resistant to the CP of Zhao Lusi and Wu Lei, because no one wants to lose their love.
Here are also some opinions from the rational fans.
They think both of them are still so young and devote their mind to their career. Their cooperation (CP) loved by viewers is also an affirmation of the actors. Doing some CP promotion is feedback to the viewers.
Wu Lei and Zhao Lusi are professional actors, who are not at all averse to publicity. Every play, as long as it needs business, they can do it to the ultimate.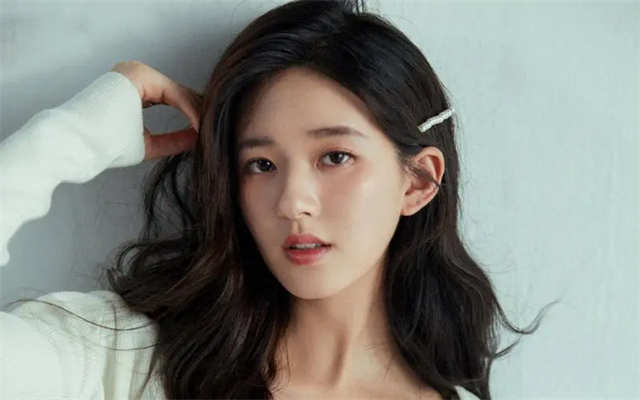 What's the relationship between Zhao Lusi and Leo Wu Lei??
In fact, they have just cooperated in two dramas and some advertisement shooting, they may be only friends in private.
Their CP is really good for viewers to ship, and they also do their job well to cooperate during the drama promotion period.
However, it doesn't need to "tie" them together in private. As long as they are happy working together at the moment, it's enough.
As for whether they will develop a romantic relationship in the future, that is a private matter for the actors. Fans should respect and bless them.
What's your idea? Pls, feel free to comment.
Related Posts
Zhao Lusi (Rosy Zhao) Profile

Leo Wu (Wu Lei) Profile

Rosy Zhao Lusi was Involved in a Dating Rumor, Studio Issued a Statement

How is Zhao Lusi and Chen Zheyuan's Relationship? "Yuan Xing Bi Lu" CP is Gaining Great Popularity

Does Rosy Zhao Lusi Have a Boyfriend? Her College Boyfriend was Exposed

What's Yang Yang And Zhao Lusi's Relationship?

Liu Te, Rosy Zhao Lusi Were In A Relationship? His Ex-Girlfriend Was Rocket Girls' stylist

Leo Wu Photos

Zhao Lusi Photos

Does Leo Wu Lei Have A Girlfriend? What's His Ideal Type?

Zhao Lusi, Ryan Ding Yuxi Refused To Be CP, Will They Played In "The Romance Of Tiger And Rose 2"?

Who is Julia Xiang Hanzhi's Boyfriend? Is She Dating Leo Wu Lei?

Leo Wu Dramas, Movies, and TV Shows List

Zhao Lusi Dramas, Movies, and TV Shows List

Rosy Zhao Lusi, Liu Yuning Gained Large Popularity For "Hao Yan CP" In "The Long Ballad"

Terry Liu Te: Shy To Shoot Kiss Scenes With Zhao Lusi, Don't Mind Being Judged On Looks

Dilraba, Leo Wu Lei Playing A Couple In "The Long Ballad" Led A Hot Discussion On The Net.

Who Is Jason Gu Jiacheng's Girlfriend?

Rosy Zhao Lusi, Xu Kaicheng Interpret The Sweet Relationship Between Teacher And Student In The Ancient Campus

Zhao Lusi, Xu Kaicheng's New Drama Is Hit, But The Douban Rating Is Only 4.3