Who Is Jason Gu Jiacheng's Girlfriend?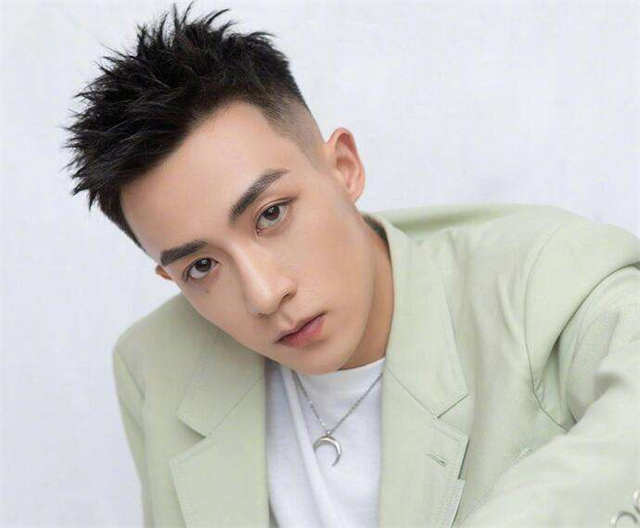 Does Jason Gu Jiacheng have a girlfriend? As a member of the famous boy group X Nine, he has both a good appearance and a great temperament, so he is very popular among the fans.
There has been a lot of rumors about his love affairs on the net since he got attention. Let's have a look.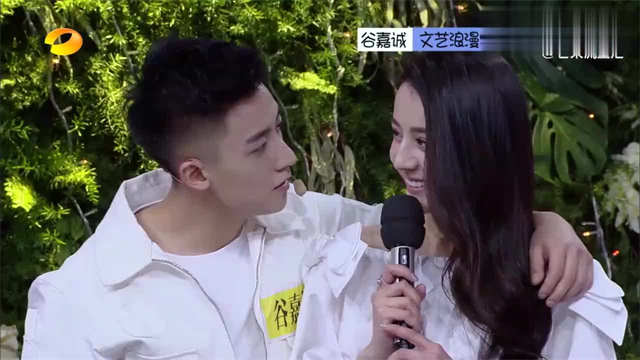 In the show "Happy Camp", Gu Jiacheng confessed that Dilraba is his Miss Charming. They had close interaction in the show, so fans are busy pairing them a CP, saying that they are quite perfect for each other.
Gu Jiacheng also looked at Dilraba full of sweetness. we can see from these details that Gu Jiacheng must have a high standard for a girlfriend.
The net rumor was that Gu Jiacheng had a girlfriend named Kong Yaqiu during his college studies. Although Kong Yaqiu is not working in the showbiz, she comes from a good family. His classmates often saw their sweet interaction at school.
However, this rumor was not really confirmed. Then, Gu Jiacheng and Zhang Ruobi were rumored to be in a relationship. But there is no information about Zhang Ruobi on the net, and no confirmation from Gu Jiacheng, so it should not be true.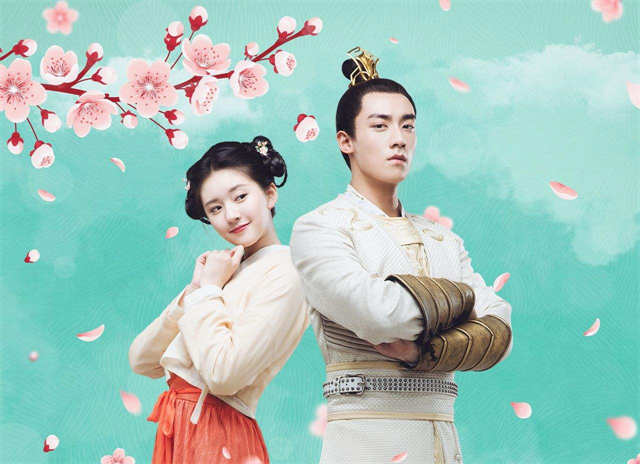 The relationship between Gu Jiacheng and Zhao Lusi was also questioned by everyone because of the cooperation in "Oh! My Emperor: Season One".
They not only played a CP in the drama but also had a good friendship in real life. As a result, they were once rumored to be dating each other. Finally, they had to debunk the rumors: They are good friends. They are not a couple.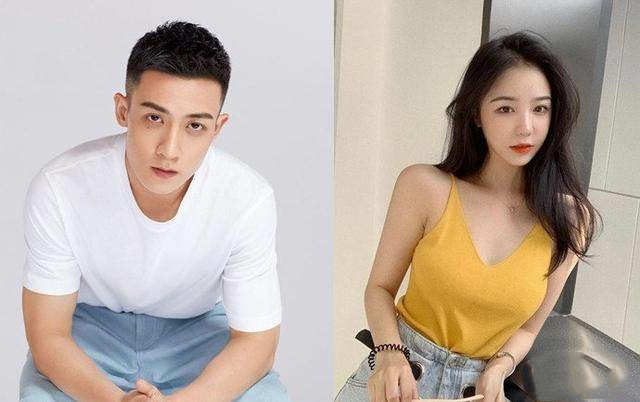 On July 3, 2020, the media exposed a photo of Gu Jiacheng and a girl. Their behaviors look very intimately, like in the state of love. Then, the girl in the photo was revealed by netizens. She is a net celebrity whose real name is Zhao Lijiao.
Zhao Lijiao's personal information shows that she was initially popular with the name "Xiao Ba" on the net. She is from Sichuan. Her figure and looks are very outstanding in the circle.
Subsequently, some netizens found out the clues of their sweet daily life on the net. Zhao Lijiao ever showed off the chatting records with her boyfriend, saying "finding a younger boyfriend is very good". All the clues basically confirmed their relationship.
But Gu Jiacheng did not come forward to admit the romance.
The netizens speculate that Gu Jiacheng may be afraid of the impact of the announcement of the relationship on his development in showbiz afterward. Or he was unwilling to admit that he is in love with a net celebrity and therefore he chose to respond with silence.
On July 4, 2021, "Xiao Ba" posted on Weibo, "Break up, are you satisfied?" It is suspected that they broke up because of this incident.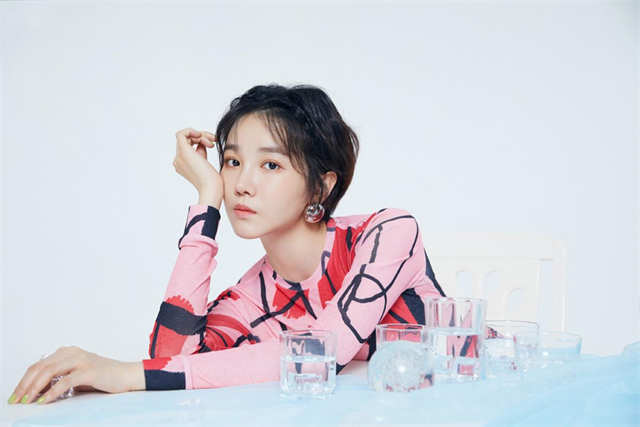 On July 13, 2021, a video of a private meeting between Gu Jiacheng and Chen Xiaoyun was revealed by the media.
In the video, Chen Xiaoyun and Gu Jiacheng first met at a bar, and then Chen Xiaoyun helped drunken Gu Jiacheng to a hotel. They spent the night together and their relationship was suspected to be exposed.
After the video was revealed, "Xiao Ba" accused Gu Jiacheng of being a pretentious and stingy man, cheating and lying on her. Netizens also questioned the vision of Chen Xiaoyun in seeking a boyfriend.
However, Chen Xiaoyun shared a video of her dressing beautifully, and wrote, "As long as the boyfriend is changed quickly, there is no sadness but love. It might indicate that she and Gu Jiacheng were just having fun, and they have broken up.
In this accident, the ex-girlfriend of Gu Jiacheng's exposure made this dating rumor more attractive.
The reason why she broke the news about Gu Jiacheng at this moment is that this ex-girlfriend reminded her of her own experience. She wanted to fight for Chen Xiaoyun.
She had been scolded and blamed both in and after the relationship with Gu Jiacheng, causing her to have several months of heavy depression and moderate anxiety.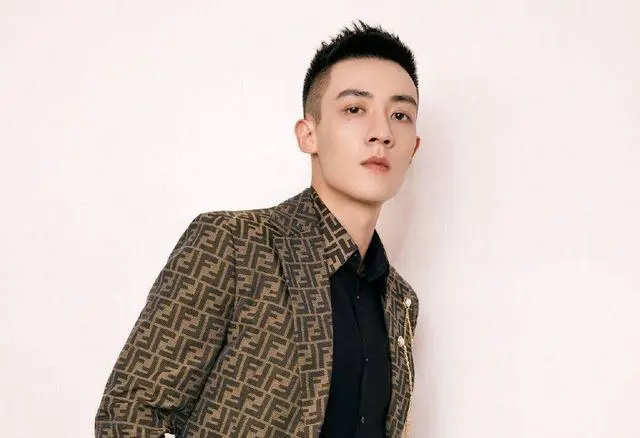 Although there are many dating rumors about Gu Jiacheng, so far there is no one has been confirmed by him. Jason Gu Jiacheng has not announced a girlfriend till now.
Related Posts
Zhao Lusi (Rosy Zhao) Profile

Gu Jiacheng (Jason Koo) Profile

How is Zhao Lusi and Chen Zheyuan's Relationship? "Yuan Xing Bi Lu" CP is Gaining Great Popularity

Does Rosy Zhao Lusi Have a Boyfriend? Her College Boyfriend was Exposed

What's Yang Yang And Zhao Lusi's Relationship?

Liu Te, Rosy Zhao Lusi Were In A Relationship? His Ex-Girlfriend Was Rocket Girls' stylist

Zhao Lusi, Ryan Ding Yuxi Refused To Be CP, Will They Played In "The Romance Of Tiger And Rose 2"?

Zhao Lusi Photos

What's Zhao Lusi, Leo Wu Lei's Relationship? Why Fans Can Not Calm Down

Rosy Zhao Lusi was Involved in a Dating Rumor, Studio Issued a Statement

Rosy Zhao Lusi, Liu Yuning Gained Large Popularity For "Hao Yan CP" In "The Long Ballad"

Terry Liu Te: Shy To Shoot Kiss Scenes With Zhao Lusi, Don't Mind Being Judged On Looks

Gu Jiacheng Dramas, Movies, and TV Shows List

Zhao Lusi Dramas, Movies, and TV Shows List

Rosy Zhao Lusi, Xu Kaicheng Interpret The Sweet Relationship Between Teacher And Student In The Ancient Campus

Zhao Lusi, Xu Kaicheng's New Drama Is Hit, But The Douban Rating Is Only 4.3