Xuan Lu (Lulu Xuan) Profile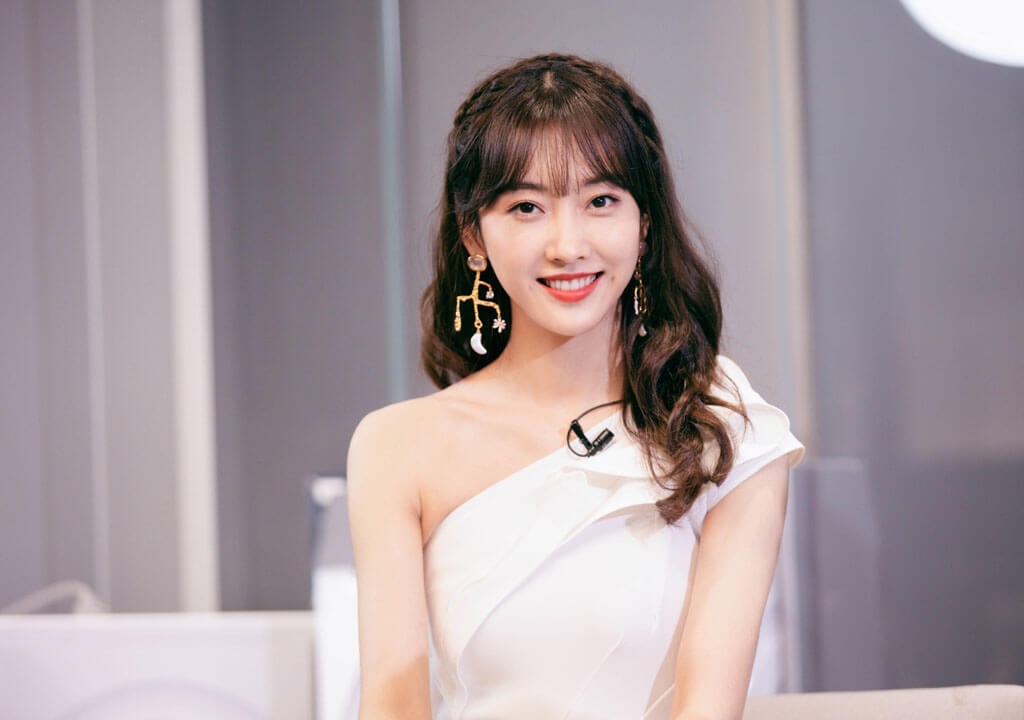 Xuan Lu(Lulu Xuan, 宣璐) born on January 15, 1991, in Nanjing, Jiangsu, China, is a Chinese actress and dancer.

In 2008, She officially entered the entertainment industry for her role in "The Dream Of Red Mansions". In 2019, she was known for her role as Jiang Yanli in the immortal drama "The Order of Chen". In 2021, the drama "Stand By Me" was aired in which she played Qiu Yanzhi.
Basic Info
Stage Name: Xuan Lu
Chinese Name: Xuan Lu(宣璐)
Birthday: January 15, 1991
Place of Birth: Nanjing, Jiangsu
Nationality: China
Zodiac Sign: Capricorn
Height: 168cm
Weight: 46kg
Blood Type: B
Fandom Name: Lu Shui(Dew)
Instagram: lululu_115
Weibo: 宣璐
Facts
Xuan Lu's agency is H&R Century Pictures.
Education: she studied at the Beijing Dance Academy and the Central Academy of Drama.
Likes to sing.
Can play piano.
She is good at swimming.
Likes to play skateboard.
She owns a dog, named Sami.
Wanna travel to Prague and Venice.
Favorite Actors: Hu Ge and So Ji Sub.
Wants to work with So Ji Sub.
Likes kpop dance.
Xuan Lu is a workaholic.
She has perfectionism.
Likes to watch suspect crime dramas.
She is a foodie.
Likes hot pot very much.
The must-order dishes for hot pot are mashed shrimp balls, spam, dumplings with crab roe.
Doesn't like cilantro.
She is good at cook poach beef with hot chili and sauteed shrimps.
When she is stressed, she will eat foods to relieve stress.
Xuan Lu isn't east to get weight.
Ideal Type Boyfriend: capable, talented, able to make her admire and positive.
Films
Midnight Hair(夜半梳头)(Xiao Han)(2014)
Man Hunters(侠捕)(Ding Chan'er)(2014)
Television Series
Destiny of Love(亲爱的!好久不见)(Zhao Zhengyun)(TBA)
The Love of Hypnosis(南烟斋笔录)(Yan Suwei)(TBA)
The Unknown: Legend of Exorcist Zhong Kui(问天录之少年钟馗)(Liu Hanyan)(2021)
Stand By Me(与君歌)(Chou Yanzhi)(2021)
Miss Crow with Mr. Lizard(乌鸦小姐与蜥蜴先生)(Chen Wenwen)(2021)
Song of Youth(玉楼春)(Pan Xiliang)(2021)
Something Just Like This(青春创世纪)(Zhang Jiayun)(2020)
Well Dominated Love(奈何BOSS又如何)(Nie Xingchen)(2020)(★★★★★)
Fairyland Lovers(蓬莱间)(Ling Long)(2020)
Angel's Eyes(天使的眼睛)(An Xiaotong)(2019)
The Gravity of a Rainbow(彩虹的重力)(He Caihong)(2019)
Arsenal Military Academy(烈火军校)(Bai Biyun)(2019)
The Untamed(陈情令)(Jiang Yanli)(2019)(★★★★★)
Royal Highness(回到明朝当王爷之杨凌传)(Princess Yongfu / Zhu Xiuning)(2018)
Ruyi's Royal Love in the Palace(如懿传)(Princess Hengchuo)(2018)
As Flowers Fade and Fly Across the Sky(花谢花飞花满天)(Hua Pingting)(2017)
City of Smoke(决币)(Zhao Yuan)(2017)
The Ferryman 3(灵魂摆渡3)(Fei Cui / Hu Po)(2016)
The Ferryman 2(灵魂摆渡2)(Fei Cui)(2015)
Yangko Dance(大秧歌)(Huai Hua)(2015)
Midnight Taxi(午夜蝴蝶)(Lin Fangfang)(2015)
Expiration Date to Fall in Love with You(有效期限爱上你)(Jiang Li)(2014)
Mother's Scheme(娘心计)(Xiao Nan)(2014)
Legend of SouthWest Dance and Music(舞乐传奇)(Lanman Shandi)(2013)
Blood Promise(血誓)(Long Xiu)(2013)
The Dream of Red Mansions(红楼梦)(Xue Yan)(2010)
Girl Rushes Forward(女孩冲冲冲)(Lu Xiao)(2009)
TV Shows
Sisters Who Make Waves(乘风破浪的姐姐第二季)(2020)
Super Nova Games 3(超新星全运会第三季)(2020)
Super Nova Games 2(超新星全运会第二季)(2019)
---
Any content to add or anything want to know about Lulu Xuan Lu, welcome to contact us or leave a comment below.