The Prisoner of Beauty – Song Zu Er, Liu Yuning
The Prisoner of Beauty is a historical romantic drama directed by Deng Ke, Gao Congkai, and Wang Yiding, led by Song Zu'er, Liu Yuning, Xuan Lu, and Liu Duanduan, co-starring Liu Xiaoqing, He Hongshan, Li Xueqin, Peter Ho, Wang Chengsi, Wei Zixin, Ao Ziyi, Gao Weiguang, Kong Xue'er, Ji Xiaobing, Wu Haochen, Zhou Lula, Liu Yihong, Cui Yi, Chu Zijun, Wang Xinghan, and Yao Yiqi.
The drama is based on the novel of the same name by Penglai Ke, which tells the moving story of Xiao Qiao and Wei Shao who meet and fall in love with each other.
Details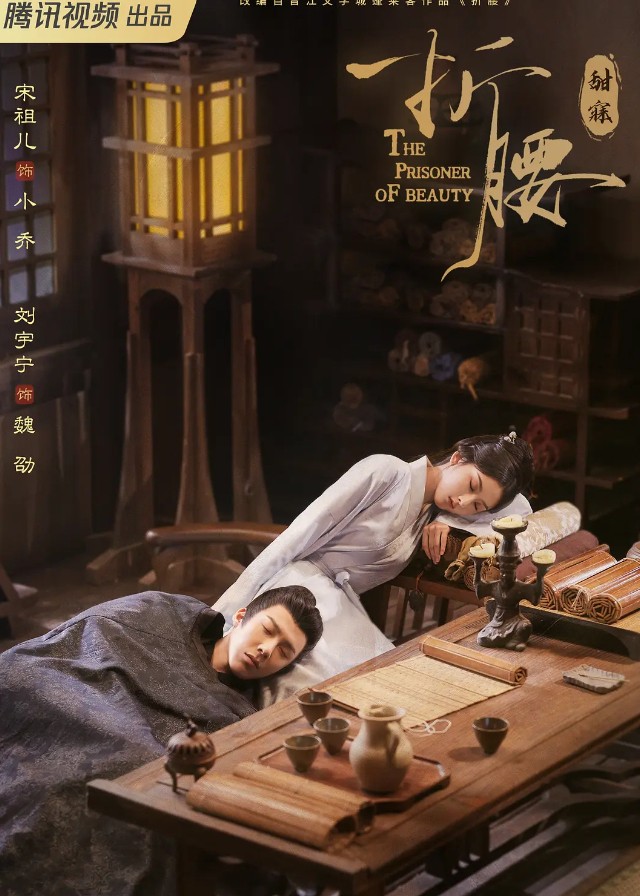 English Title: The Prisoner of Beauty
Chinese Title: 折腰
Genre: Historical, Romance
Episodes: 36
Duration: 45 min.
Director: Deng Ke, Gao Congkai, Wang Yiding
Writer: Nan Zhen
Product Company: TencentVideo
Released Date: –
Watch On: WeTV
Cast
Synopsis
Xiao Qiao, a clever girl who cares about her country, is married to Wei Shao, a brave and resourceful man with a kind heart.
At first, they are living a mutually testing and "fighting" life because of their ancestral feud.
After many crises, Xiao Qiao and Wei Shao are gradually drawn to each other's talents and strategies and their open-mindedness, their hearts are already getting closer.
Together, they resolve family conflicts and return peace and tranquillity to the people.
Reviews
You May Also Like
Related Posts