Tan Songyun (Seven Tan) Profile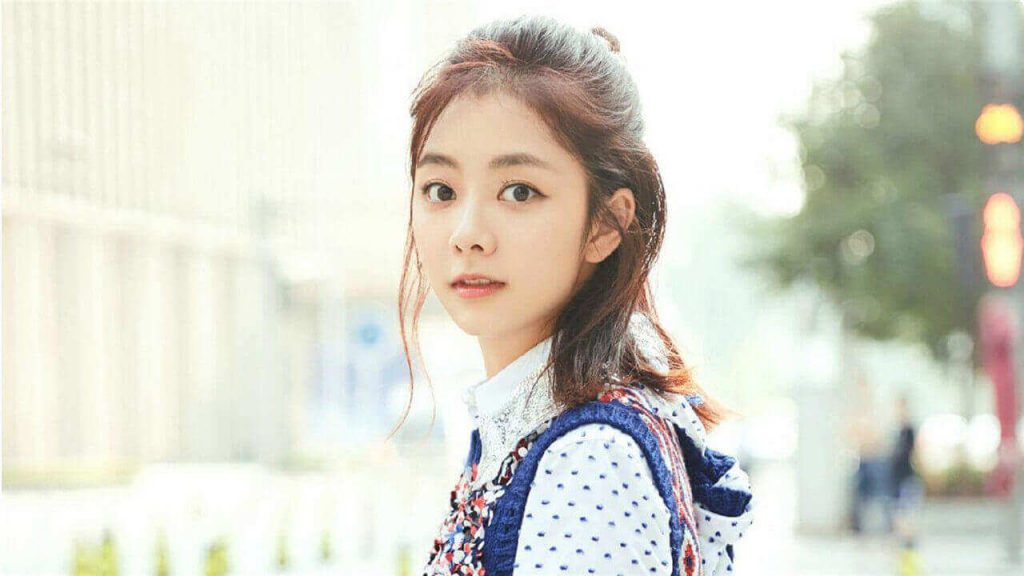 Tan Songyun(Seven Tan, 谭松韵), born on May 31, 1990, in Luzhou, Sichuan, is a Chinese actress.

In 2005, she got into acting with the TV series "Live Your Days Peacefully". In 2012, she gained attention for her role as Chun Guiren in the Qing Dynasty drama "Empresses in the Palace".
Basic Info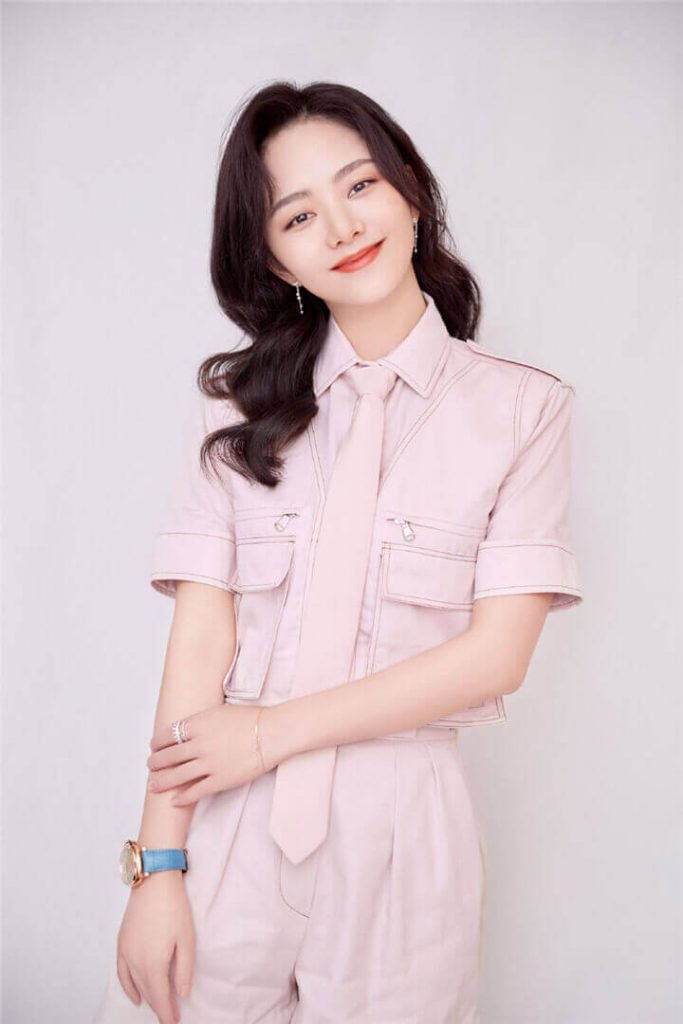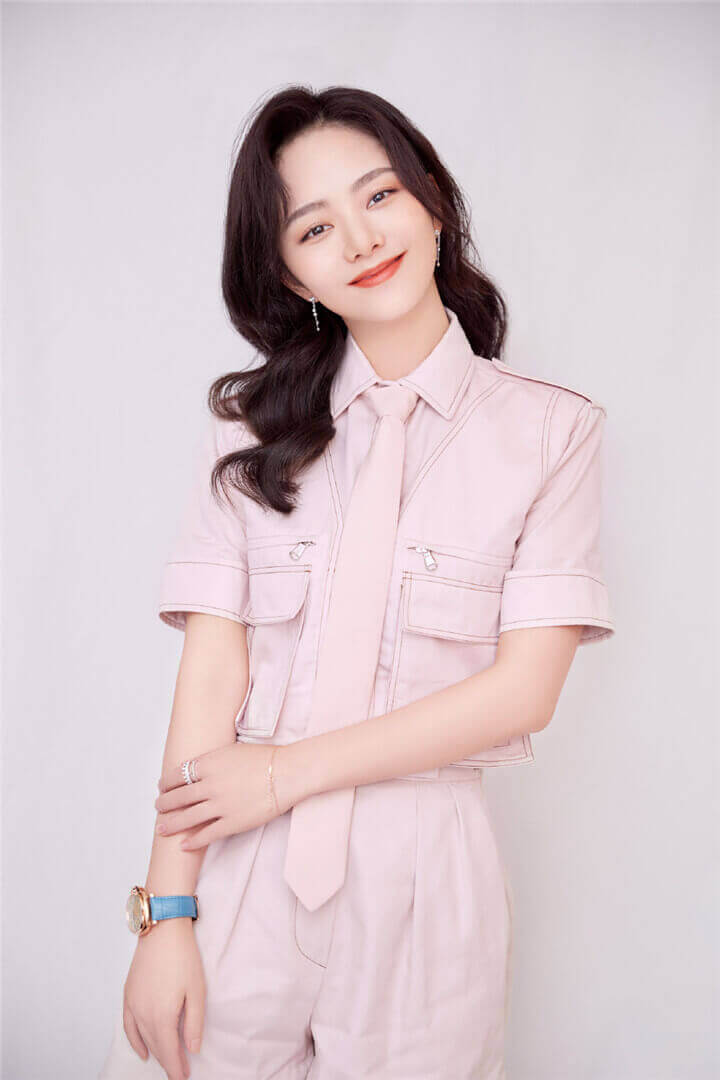 Stage Name: Tan Songyun(谭松韵)
English Name: Seven Tan
Birth Name: Tan Jingjing(谭晶晶)
Nicknames: Xiao Tan, Jingjing, Xiao Shongshu, Liang Xiaojie
Birthday: May 31, 1990
Place of Birth: Luzhou, Sichuan
Zodiac Sign: Gemini
Height: 162cm
Weight: 42KG
Blood Type: A
Fandom's Name: Song Guo(Pine Cone)
Fandom Color: Sky Blue
Fanchant: sōng yùn chī hǎo shuì hǎo, sōng guǒ péi nǐ dào lǎo(松韵吃好睡好,松果陪你到老)
Weibo: 谭松韵seven
Instagram: songyun.tan
Facts
Tan Songyun has her own Studio.
In 2001, she entered the Sichuan Provincial Dance School to study classical and folk dance.
In 2007, she was admitted to the acting department of Beijing Film Academy.
Bai Jingting, Wei Daxun, and she are good friends.
She likes to sing.
Favorite food: Hot pot and potatoes.
She likes matcha-flavored ice cream.
Favorite color: white.
Favorite sports: badminton and rollerblading.
Her favorite singer is JJ Lin.
Her Favorite No. is 7.
She likes autumn.
She likes to play mobile games, especially Arena Of Valor: 5v5 Arena Game.
Tan Songyun owns a border collie called Liao Liao.
On October 17, 2019, Forbes has ranked her among the 2019 Forbes 30 under 30 china list.
Ideal Type Boyfriend: Righteousness, kindness, courage, warmth.
Films
5.12 Wen Chuan doesn't believe tears(5.12汶川不相信眼泪)(2008)
A Recording Pen's Confession(一支录音笔的自白)(2012)
Republic of China's Police(民国警花)(2012)
Caught in the Web(搜索)(2012)
Switch(富春山居图)(2013)
Silent Witness(全民目击)(2013)
The Spring of My Life(最美的时候遇见你)(2015)
Love O2O (微微一笑很倾城)(2016)
Nice Meet(再见路星河)(2017)
Endless Summer(八月未央)(TBA)
Television Series
Master Of My Own(请叫我总监)(Ning Meng)(TBA)
New Generation(我们的新时代)(Huang Siqi)(2021)
Faith Makes Great(理想照耀中国)(Wang Huiwu)(2021)
The Sword and the Brocade(锦心似玉)(Luo Shiyi Niang)(2021)
Dear Mayang Street(亲爱的麻洋街)(Ma Xiaoxiao)(2020)
Go Ahead(以家人之名)(Li Jianjian)(2020)(★★★★★)
The Eight(民初奇人传)(Taoist)(2020)
Under The Power(锦衣之下)(Yuan Jinxia)(2019)(★★★★★)
Faceoff(特化师)(Chen Zhen)(2017)
My Mr. Mermaid(浪花一朵朵)(Yun Duo)(2017)
The Fox's Summer(狐狸的夏天)(Li Yanshu)(2017)
The Whirlwind Girl 2(旋风少女2)(Fan Xiaoying)(2016)
With You(最好的我们)(Geng Geng)(★★★★★)
Sun Lao Stubborn(孙老倔的幸福)(Wang Huanhuan)(2015)
The Whirlwind Girl(旋风少女)(Fan Xiaoying)(2015)
Warm Men's Love and War(暖男的爱情与战争)(Guo Yan)(2015)
Happiness Please Wait For Me(幸福请你等等我)(He Duoduo)(2014)
The Master of the House(大当家)(Gui Huaxiang)(2014)
Mother's Glorious Days(妈妈的花样年华)(Su Xiaoman)(2013)
Happiness Attack(幸福攻略)(Fei'er)(2012)
We Love You Mr. Jin(金太狼的幸福生活)(Mu Tong)(2012)
The City of Fog(雾都)(Mei Qi)(2012)
Master Lin at Seoul(林师傅在首尔)(Quan Jinxiu)(2012)
Empresses in the Palace(甄嬛传)(Fang Chunyi)(2011)
My Passionate Youth(我的燃情岁月)(Hui Annu's sister)(2011)
Lohas Family(乐活家庭)(Jiang Beidi)(2011)
Wild Chrysanthemum(山菊花)(Xiao Ju)(2007)
I'll Wait For You at Heaven(我在天堂等你)(young Mu Mian)(2006)
Live Your Days Peacefully(好好过日子)(Chun Li)(2005)
Variety Shows
Little Forest(奇妙小森林)(2020)
Activity
Discussions tagged with 'TanSongyun'
Viewing 1 of 1 discussions
---
Any content to add or anything want to know about Seven Tan Songyun, welcome to contact us or leave a comment below.