August Never Ends – Zhong Chuxi, Tan Songyun, Luo Jin
August Never Ends is a youthful romantic film directed by Li Kai, starring Zhong Chuxi, Tan Songyun, and Luo Jin.
The film is based on a collection of essays of the same name by Qing Shan。
Details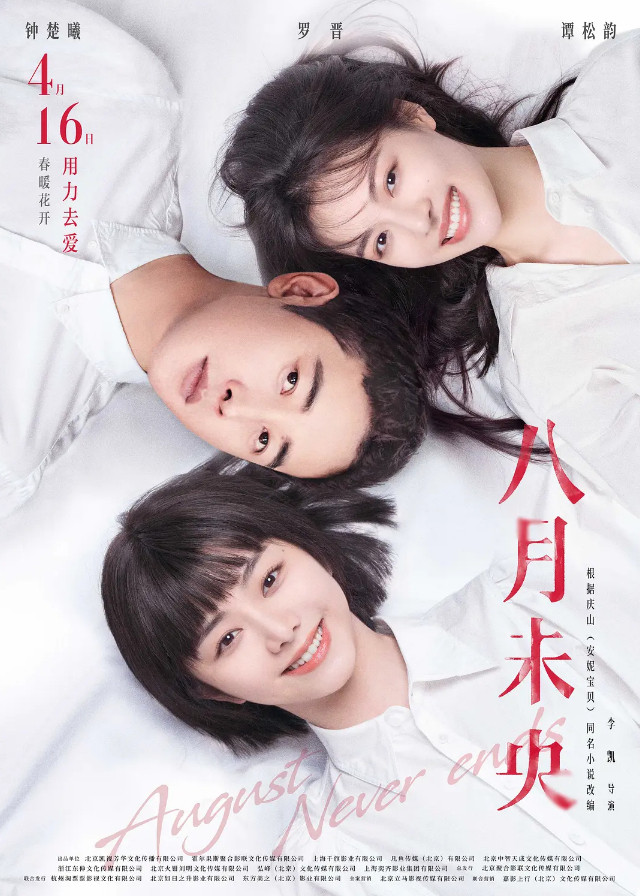 English Title: August Never Ends
Chinese Title: 八月未央
Genre: Youth, Romance, Drama
Duration: 95 min.
Director: Li Kai
Writer: Li Kai
Producer: Yang Haitao
Released Date: 2021-04-16
Broadcast Website: 爱奇艺
Cast
Synopsis
Lovely and frank Xiaoqiao met the silent Wei Yang, Xiaoqiao's warm and cheerful personality makes them quickly become  "best friends",
But the appearance of Xiaoqiao's fiance Zhao Yan makes the feelings of the three people subtle change, and the relationship among the three people has become complex.
Reviews
You May Also Like
Related Posts