Seven Tan Songyun Denied The Rumor Of She Has Married And Divorced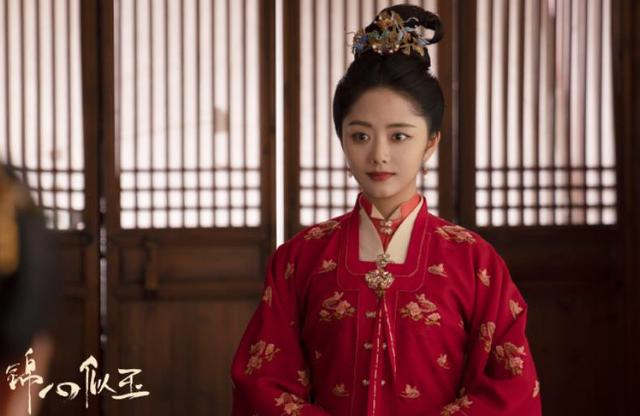 Tan Songyun(Seven Tan) is a good actress that many audiences like her. She has starred in many different kinds of dramas, each work of the roles are deeply rooted in the hearts of people, whether it is student or mature, she can easily manage.
Recently, the topic about Tan Songyun has married and divorced is circling on Weibo, many viewers are curious about this, but it turned out to be a big oops.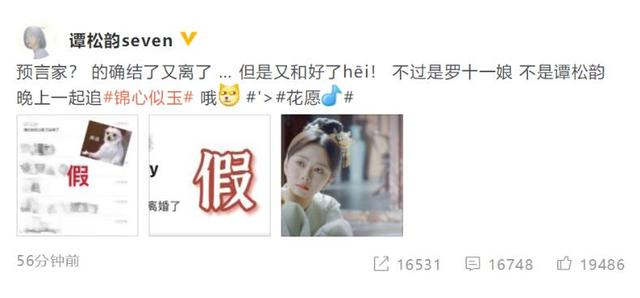 Tan Songyun posted a post on Weibo saying: "Prophet? Yes, I have married and divorced …… but then reconciled, but it was Luo XIniang, not Tan Song Yun ……"
From the screenshot, we can see that Tan Songyun disproved the rumor that was reported by the media and also put a big mosaic on it, fake fake fake.
You can see that her intelligence is really high, she not only debunked the rumors but also promoted her drama" The Sword and The Brocade" which is airing.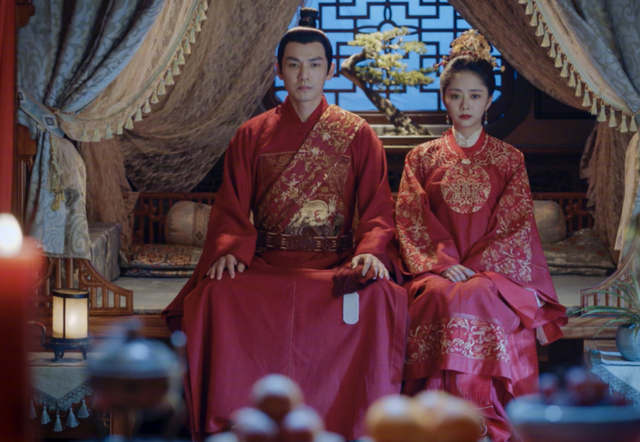 Tan Songyun used the role of Luo Shiyiliang to disprove the rumor is very clever, in the drama Luo Shiyiniang and Xu Lingyi broke up, but now has been reconciled. They are sweet in the drama.
Hope those people who rumor Tan Songyun divorced, will stop the endless rumors with Tan Songyun's clarification, and put more attention on her work "The Sword and The Brocade", and cheer for Tan Songyun's acting skills!
Related Posts