The Spring of My Life – Tan Songyun, Luo Yunxi
The Spring of My Life is a school romantic comedy directed by Wu Na, starring Tan Songyun and Luo Yunxi.
The film focuses on the tangled love story between Yang Fangfang, a cute girl, and Guo Yang, a cool music boy.
Details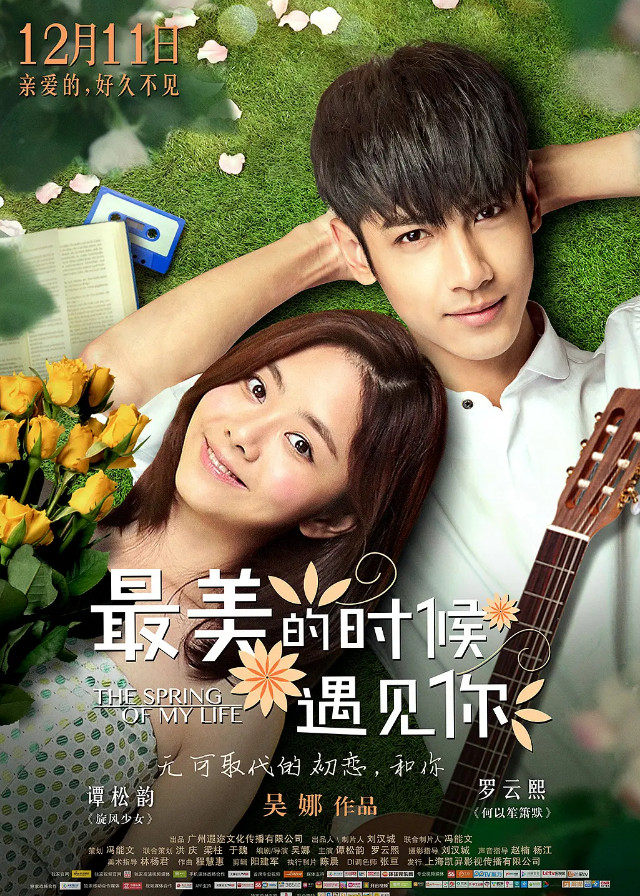 Cast
Synopsis
Yang Fangfang, a high school student, was an ordinary "ugly duckling." A love letter from her junior high school "dream boy," Guo Yang, shattered her peace.
She started trying various methods to transform herself into a "Phoenix," hoping to meet him "at her most beautiful."
She worked hard to change herself for love, and her carefully planned beautiful encounter led her and him to fall in love.
Young passion was released in the summer, but the pain that followed was like a storm...
Reviews
You May Also Like
Related Posts
How is Luo Yunxi and Bai Lu's Relationship?

Who is Luo Yunxi 5-year girlfriend, is the net rumor of his love history true?

Who is Seven Tan Songyun's boyfriend? Is it true that she has a ten-year relationship with Wu Yichen?

Luo Yunxi and Dilraba His Favorite Actress on the same stage

Luo Yunxi and Zhang Ruonan Compose Love Symphony, How Their Chemistry Together Is?

How is Tan Songyun and Ren Jialun's relationship in private?

Does Yukee Chen Yuqi Have A Boyfriend?

Tan Songyun Photos

Luo Yunxi Photos

Why Tan Songyun Hasn't Been A-list Actress Yet With Many Hit Dramas

Seven Tan Songyun Denied The Rumor Of She Has Married And Divorced

Luo Yunxi Was Injured In A Filming Accident, Fans Were Heartbroken, The Related Actor Issued An Apology And Denied Wearing A Ring

Tan Songyun Dramas, Movies, and TV Shows List

Luo Yunxi Dramas, Movies, and TV Shows List

Jing Boran and Tan Songyun are the Most Popular CP Recently! Do You Think They are a Good Match?

Luo Yunxi, Cheng Xiao Have Suprise Chemistry. What's Their Relationship?

Wang Kai and Tan Songyun: How Do You Feel Their Nan De Xiao Ting CP

Luo Yunxi looks very handsome in the live video streaming

The CP of Wallace Chung, Tan Songyun is expected- "The Sword and The Brocade" released The Valentine's Day blockbuster

Luo Yunxi, Bosco Wong Takes On The Role Of A Daddy, Taking Care Of The Baby With Fun