Luo Yunxi, Bosco Wong Takes On The Role Of A Daddy, Taking Care Of The Baby With Fun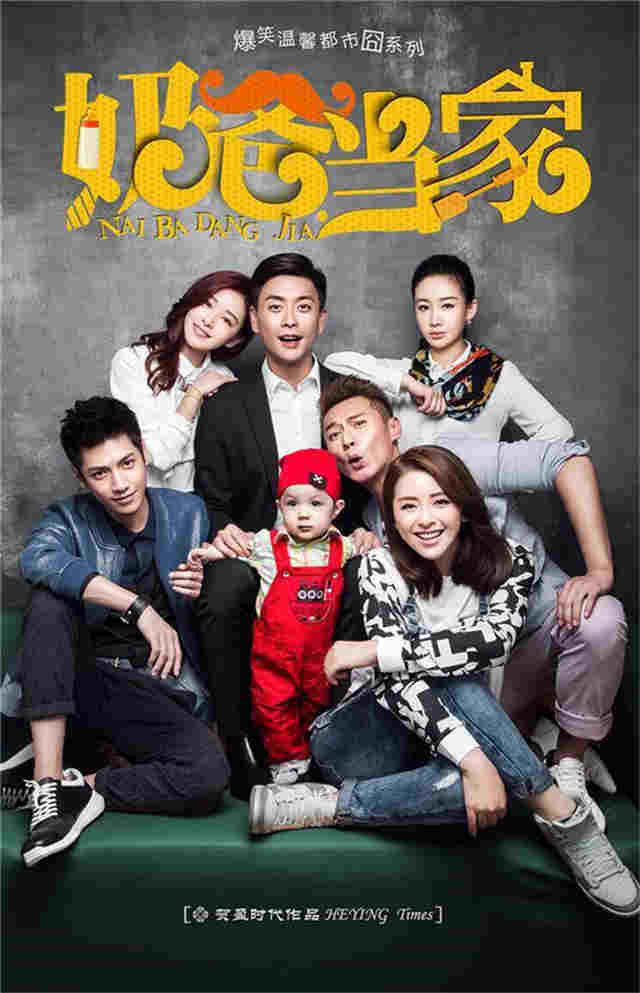 The family comedy "Guys With Kids" is aired on January 22, 2021. The drama is directed by Jiao Yongliang, starring Bosco Wong, Kan Qingzi, Luo Yunxi, Liu Yuqiao, Huang Xiaolei, Mai Hongmei, and Wang Qiuzhi, with a special appearance by He Rundong.
It tells the story of three guys with very different personalities, who are bound together because of a baby, thus causing a series of hilarious stories.
In "Guys With Kids", Huang Zongze plays the role of Gao Han, who has lost his marriage and is caught in a custody battle with his ex-wife over his daughter. While his classmate dies in a car accident and the child is given to him to raise.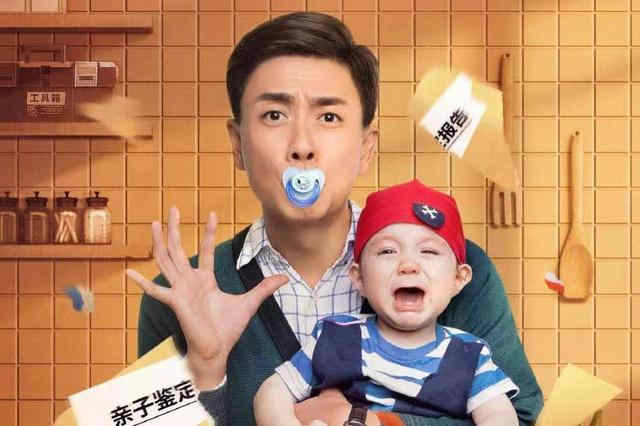 By mistake, Gao Han and his two tenants and friends, Yu Bo (Luo Yunxi) and Wang Dongyang (Liu Yuqiao) start a ludicrous journey of bringing up a child.
The main actress Kan Qingzi plays the baby Dudu's aunt Guan Shanshan. Guan Shanshan and Gao Han go from disliking each other to falling in love, experience difficulties, and finally be together, become a pair of lovers.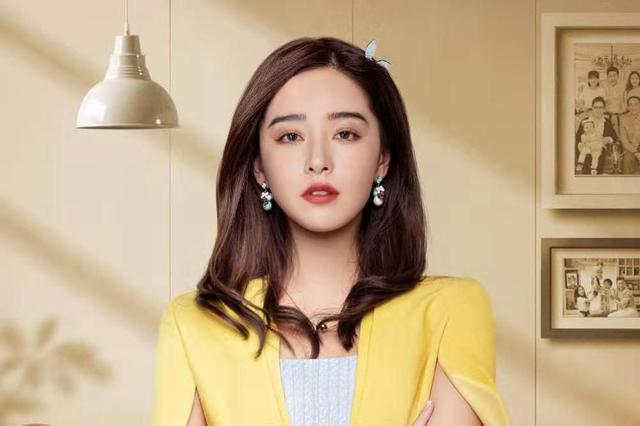 This is a very warm-hearted, full of fatherly love and bursts of laughter embarrassing comedy. It is finished shooting in 2015 and aired after 6 years. Luo Yunxi was not so popular at that time.
The "Guys With Kids" not only in the plot and temperament to cover the whole age but in the main cast also has four generations of outstanding actors. Two "Charming daddy" Bosco Wong and Luo Yunxi's first cooperation has sparked the expectations of thousands of girls.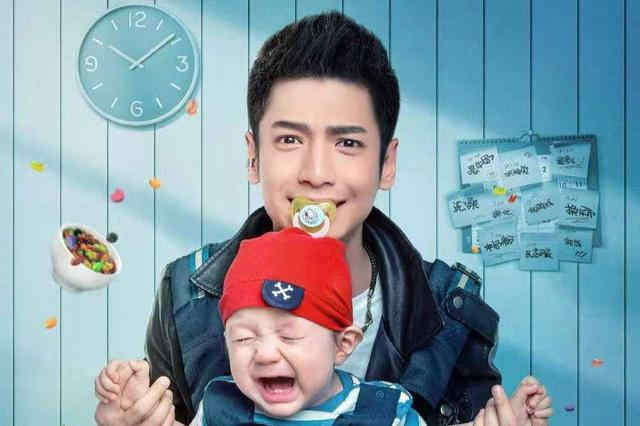 TVB's leading ace Bosco Wong is a handsome man who can flirt with girls with witty words. While Luo Yunxi is the "white moonlight" of countless people because of his gentle and elegant role "Runyu".
But this cooperation between them seems to reverse the character: Huang Zongze turned into a gentle warm man, trapped by love; Luo Yunxi played a moto-biker. The contrasting image of them is a major point of interest in this drama.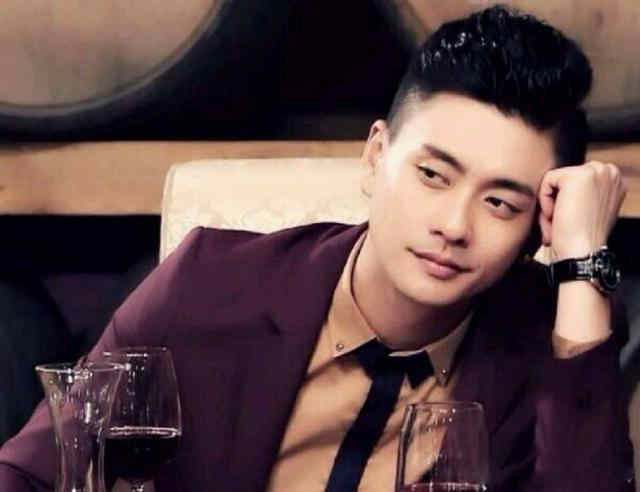 In addition, young actors Kan Qingzi, Liu Yuqiao, Huang Xiaolei, buy Hongmei, Wang Qiuzi, He Rundong in the drama have a wonderful performance. "National Dad" Yue Yueli, "Queen" Dai Chunrong, and other veteran actors join in.
The "teenage representative" Zou Zichen was also praised for his acting skills by the main actors on the set. The combination of a good cast and vivid characters, family, friendship, love line layer by layer interconnected, so people have more expectations for the drama.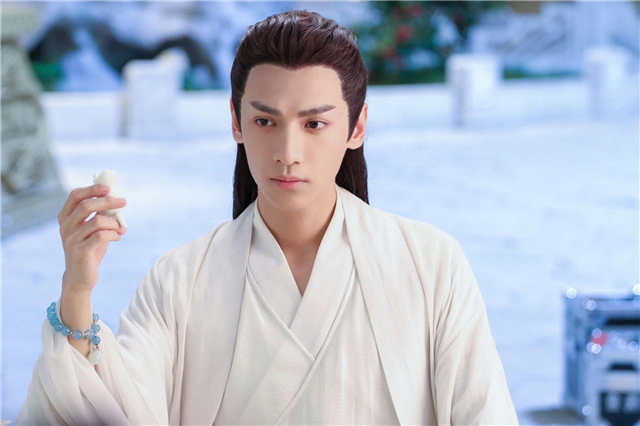 6 years is a long time, Luo Yunxi has been working hard these days. His acting skills are widely appreciated. At the same time, he gets countless young people's love. He becomes an A-line star from the original young boy. Are you going to follow this drama and meet the youth Luo Yunxi?
Related Posts
Luo Yunxi (Leo Luo) Profile

Bosco Wong Profile

How is Luo Yunxi and Bai Lu's Relationship?

Who is Luo Yunxi 5-year girlfriend, is the net rumor of his love history true?

Luo Yunxi and Dilraba His Favorite Actress on the same stage

Luo Yunxi Was Injured In A Filming Accident, Fans Were Heartbroken, The Related Actor Issued An Apology And Denied Wearing A Ring

Does Yukee Chen Yuqi Have A Boyfriend?

Luo Yunxi Photos

Luo Yunxi looks very handsome in the live video streaming

Luo Yunxi, Cheng Xiao Have Suprise Chemistry. What's Their Relationship?

"Lie To Love" is about to shoot? Luo Yunxi will play the leading actor, Cheng Xiao will be the leading actress?

Victoria Song Qian, Luo Yunxi: Dangerous Relationship in "Broker"

Bosco Wong Dramas, Movies, and TV Shows List

Luo Yunxi Dramas, Movies, and TV Shows List

Luo Yunxi's Mr. Moxi Season 3 aired on December 24, 2020