Luo Yunxi, Cheng Xiao Have Suprise Chemistry. What's Their Relationship?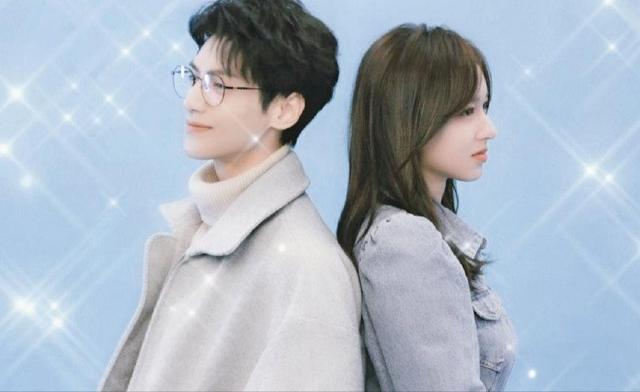 The urban romantic drama "Lie to Love" is currently on air, with Leo Luo Yunxi and Cheng Xiao coupled for a twisted love story.
This drama is especially anticipated by everyone because of Luo Yunxi. As he always played in ancient drama, this is one of the few modern dramas that Luo Yunxi has done recently. Meanwhile, this time he coupled with Cheng Xiao, who debuted in the idol girl group.
From the appearance, they really made the audience full of expectations. Cheng Xiao is the first time to show viewers a new look without bangs, it is very promising!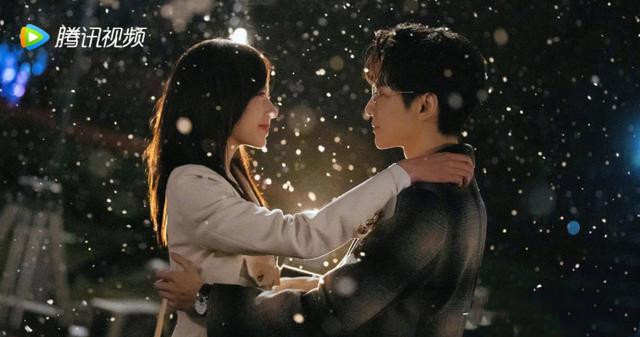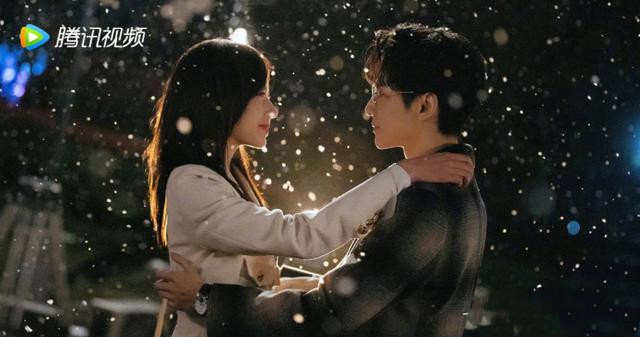 "Lie to Love" is adapted from the hit novel of the same name by Writer Mu Fusheng. Luo Yunxi and Cheng Xiao play Li Zeliang and Su Xieyi. They are lovers who are both brave and loving.
The story is about the vice president of Ou Man Group, Li Zeliang, and a young girl, Su Xieyi, who fell in love at first sight, and then, due to various changes, when they met again, Su Xieyi had already lost her memory, but they overcame all kinds of hardships, felt each other's true hearts, and finally got together.
Both the male and female protagonists have good appearances, so with a good plot, the drama may become another hit. Of course, the couple should have some good chemistry.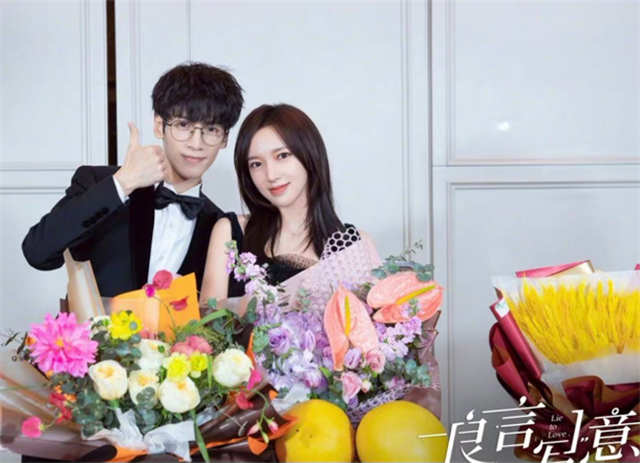 Earlier, the promoting photos of Luo Yunxi and Cheng Xiao attracted everyone's attention. However, some netizens said they were not a good match for Luo Yunxi and Cheng Xiao's look. Luo Yunxi seems to be a little thinner than Cheng Xiao, whether it is the face or body.
But some netizens had different opinions:
Although Luo Yunxi is too thin, the image in the novel is indeed so! Luo Yunxi and Cheng Xiao should be the strongest CP in the last two months! In terms of acting, Cheng Xiao had great progress compared with her performance with Xu Kai in "Falling Into Your Smile", Luo Yunxi's acting skills are also really good!
Indeed, Luo Yunxi and Cheng Xiao's first cooperation are really bringing different chemistry to viewers. But more people are concerned about their acting skills of them.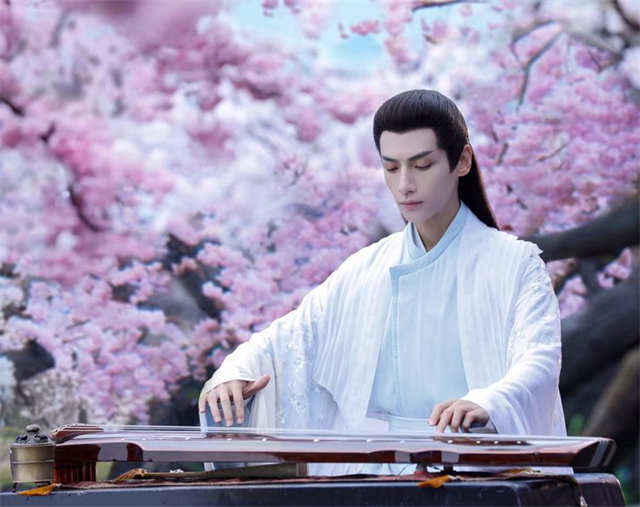 People who like Luo Yunxi would know that he is not particularly impressive in modern clothes compared to the modest gentleman in ancient clothes.
In "Broker", Luo Yunxi was also criticized by the audience for being too slim. But in "Lie to Love", Luo Yunxi's entire state is quite good, both in terms of appearance and figure are impeccable.
Wearing sportswear, he is lazy and relaxed, a sports boy. But wearing a suit, he immediately switched into a president, whether it is a poker face or a slight smile, which can tightly grab the audience's eyes.
The appearance of Luo Yunxi in "Lie to Love" can be said to be back to the peak, compared to the year of Runyu and it is a different color.
"Lie to Love" is officially aired, and the new drama "Till The End of The Moon" that Luo Yunxi and Bai Lu collaborated on is undershooting, which is also the second time that they collaborated. Besides, his new drama "Light Chaser Rescue" with Janice Wu Qian has been officially finished.
Luo Yunxi's works continue in these years, and everyone is seeing his slow progress.
However, many people must have many questions about Cheng Xiao. Because she had acted in several popular works, but the review of her is not very good.
In "Falling Into Your Smile" Cheng Xiao's acting skills can be summarized by "expressionless", the overall play is called AI-style acting, but in "Lie to Love", Cheng Xiao's acting skills have obviously improved.
Although she has not yet been recognized by everyone, Cheng Xiao's drama resources are still quite good, basically, all of them are female leads.
She has worked with Fan Chengcheng in "The World of Fantasy", Luo Yunxi in "Lie to Love", Xu Kai in "Falling Into Your Smile", and another costume drama "My Heart" is also on air.
She has a "comic" face, she would be getting better and better as an actress.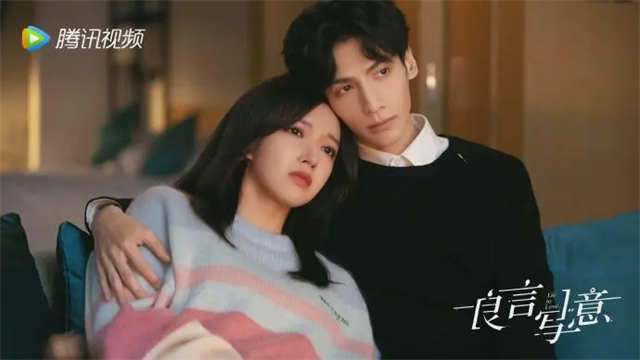 Luo Yunxi and Cheng Xiao seem to be dating at public expense, what's their private relationship?
They are simply partners, shooting a drama together. But in order to achieve a good publicity effect, they are still emanating a sense of love in the limelight, this feeling of immersion is very strong, comfortable.
Because of the work, they did for a short couple, there is nothing for them, it is also the basic quality of being an actor. But if the viewers can feel the "pink bubble" between them, this "publicly funded love" is worth it!
Hope Luo Yunxi and Cheng Xiao were able to work together again and bring more works to viewers.
Related Posts
Luo Yunxi (Leo Luo) Profile

Cheng Xiao (程潇) Profile

How is Luo Yunxi and Bai Lu's Relationship?

How Is Xu Kai And Cheng Xiao's Relationship

Who is Luo Yunxi 5-year girlfriend, is the net rumor of his love history true?

"Lie To Love" is about to shoot? Luo Yunxi will play the leading actor, Cheng Xiao will be the leading actress?

Does Cheng Xiao Have A Boyfriend? What's Her Ideal Type?

Cheng Xiao Photos

Luo Yunxi Photos

Luo Yunxi and Dilraba His Favorite Actress on the same stage

How is Wang Yibo, Cheng Xiao's Relationship, Will They Be In Love?

Arthur Chen Feiyu's Girlfriend - Cheng Xiao Or Ouyang Nana?

Cheng Xiao Dramas, Movies, and TV Shows List

Luo Yunxi Dramas, Movies, and TV Shows List

Luo Yunxi Was Injured In A Filming Accident, Fans Were Heartbroken, The Related Actor Issued An Apology And Denied Wearing A Ring

Does Yukee Chen Yuqi Have A Boyfriend?

Luo Yunxi looks very handsome in the live video streaming

Victoria Song Qian, Luo Yunxi: Dangerous Relationship in "Broker"

Luo Yunxi, Bosco Wong Takes On The Role Of A Daddy, Taking Care Of The Baby With Fun

Luo Yunxi's Mr. Moxi Season 3 aired on December 24, 2020