Lie to Love – Luo Yunxi, Cheng Xiao
Lie to Love is an urban romantic drama directed by Chen Chang, starring Luo Yunxi and Cheng Xiao, co-starring Ji Xiaobing, Tian Yitong, Gao Han, Li JiaJie and Guan ZiJing.

This drama is based on the novel of the same title by Mu Fusheng. The story is about a young girl, Su Zhenyi, who falls in love with the inheritor of the Ouman Group by coincidence.
Details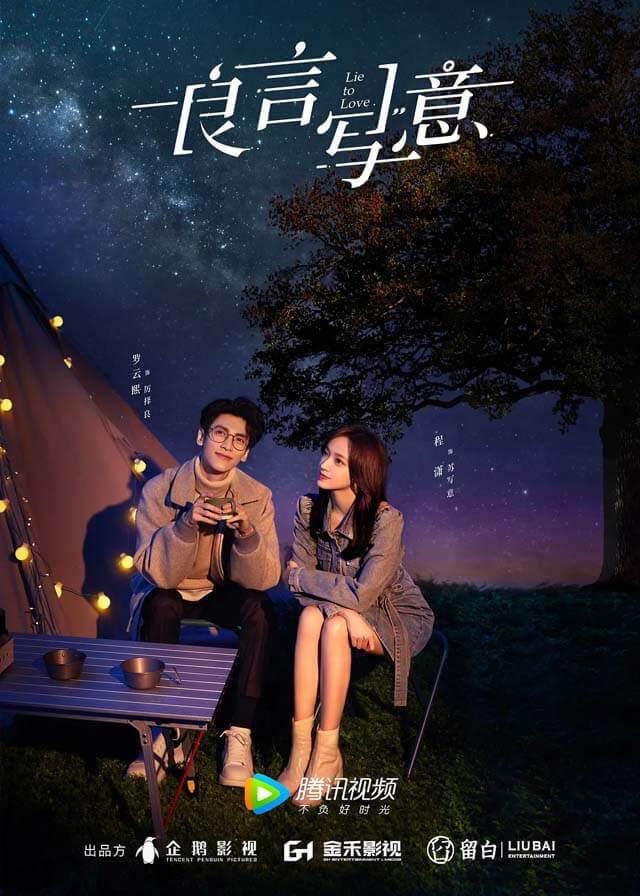 English Title: Lie to Love
Chinese Title: 良言写意
Genre: Urban, Romance
Episodes: 32
Duration: 45 min.
Director: Chen Chang
Writer: Hu Xiaoshuai, Yan Nei
Producer: Fang Fang, Wang Jingjing
Product Company: GH Entertainment & Media, Tencent Penguin Picture
Broadcasting Website: WeTV
Released Date: November 30, 2021
Cast

Luo Yunxi
as Li Zeliang

Cheng Xiao
as Su Xieyi

Ji Xiaobing
as Xie Minghao

Tian Yitong as Shi Chuchu

Li Jiajie as Gong Mingyue

Gao Han as Oscar

Guan Zijing as Ji Yingsong
Synopsis
A sudden change of fortune left Su Zhiyi's family in ruins, but the originator pointed to her beloved lover, Li Zeliang. In order to investigate the truth of all the events, Su Xieyi wanders around her former lover, Li Zeliang, under the guise of amnesia.
In this romantic and dangerous game, Su Xueyi approach to accomplish step by step and eventually, brings Li Zeliang's career to a low point. However, as the truth about the incident was uncovered little by little, Su Xueyi realized that she had been wrong about Li Zeliang.
She came to her senses and tried to salvage the relationship through her own way, while Li Zeliang responded with a seal inscribed with their names.
In order to guard and pass on this hard-earned love, they work together for public welfare, becoming each other's reliance.