Broker – Victoria Song, Luo Yunxi, Xu Kaicheng
Broker is an urban romantic drama directed by Liu Yizhi and Han Dong, starring Victoria Song, and Luo Yunxi, and co-starring Xu Kaicheng, Ding Yi and Sun Jiayu.

This drama is based on Miao Juan's novel of the same title. It tells the story of Qiu Jianing and Zhou Xiaoshan, the researchers of the "Source Project" laboratory, from meeting and getting to know each other to falling in love and weighing their choices between love and ideals.
Details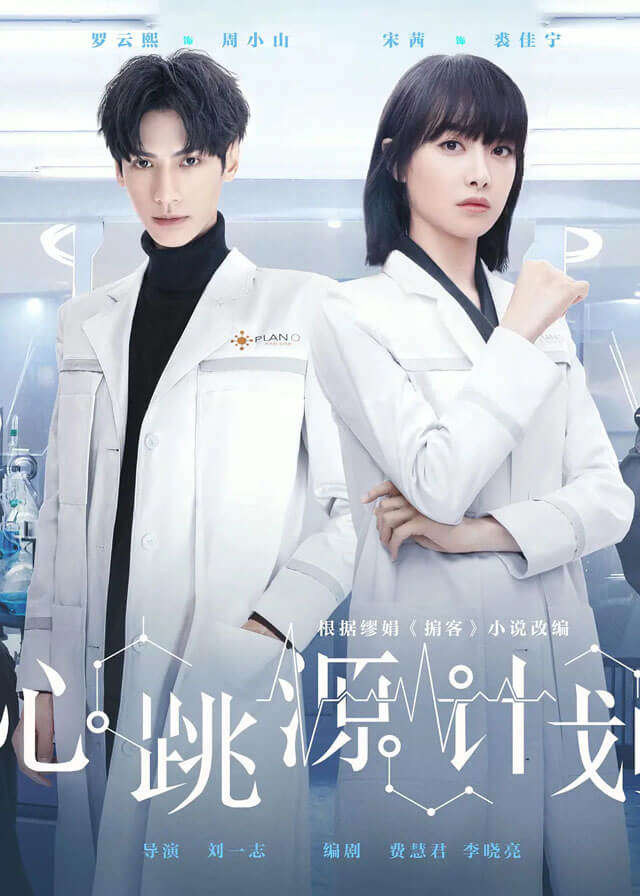 English Title: Broker
Chinese Title: 心跳源计划
Genre: Romance, Urban
Episodes: 40
Duration: 45 min.
Director: Liu Yizhi, Han Dong
Writer: Jia Huijun, Li Xiaoliang
Producer: Jia Shikai, Wu Xingyan
Product Company: Yuekai Entertainment, INLEE MEDIA, Linghe Media
Broadcasting Website: NewTV(Youtube), Viki
Released Date: July 22, 2021
Cast

Victoria Song
as Qiu Jia Ning

Luo Yunxi
as Zhou Xiaoshan

Xu Kaicheng
as Qin Bin

Ding Yiyi
as Qiu Jiaxin

Sun Jiayu as Mo Li

Jiang Xueming as Ruan Wenzhao
Synopsis
Qiu Jianing, a woman scientist, is a core researcher in the laboratory of the Source Project at a leading pharmaceutical group in China. She is determined to conquer her subject and prove her strength to the scientific community while establishing her country's position in the biosciences.
As the trial reaches the clinical stage, a new researcher, Zhou Xiaoshan, arrives in the lab. Zhou Xiaoshan's wisdom attracts Qiu Jianing's attention, while Qiu Jianing's beauty and strength also stir up Zhou's calm heart, but Zhou Xiaoshan's real identity is a broker who comes to take away Qiu Jianing's research results.
However, Qiu Jianing was inspired by the older generation of scientists to defend her scientific achievements. In the process, her dedication to the cause and her commitment to the country also infected Zhou Xiaoshan, and eventually Jia Ning and Xiaoshan completed their research together, bringing honour to the country.