Is Xu Kaicheng Dating Gulnazar? Cheated on Crystal Zhang Tian'ai?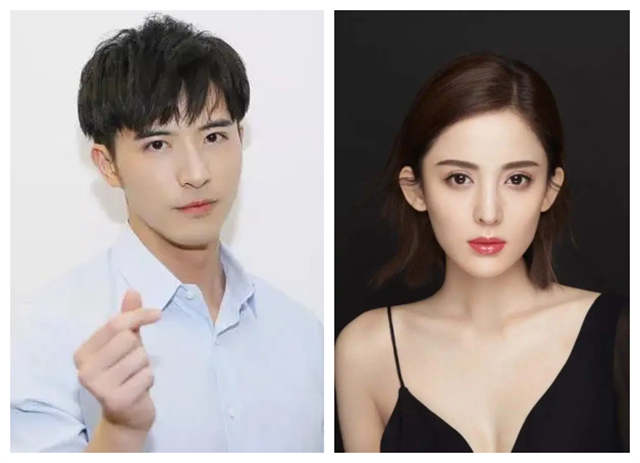 On August 24, 2022, a media reporter revealed that Xu Kaicheng had gone to Gulnazar's community many times late at night recently and even brought gifts to Gulnazar on the night of the Tanabata Festival(Chinese Valentine's Day), which made netizens wonder if they are dating.
Earlier, Xu Kaicheng was also rumored to be in a relationship with Crystal Zhang Tian'ai.
The reporter also said that a insider sent him a message, claiming that Xu Kaicheng is dating Gulanazar without breaking up with Zhang Tian'ai.
The tipster revealed that Xu Kaicheng and Gulnazar have been in love during the shooting in May, and the whole crew knew about it.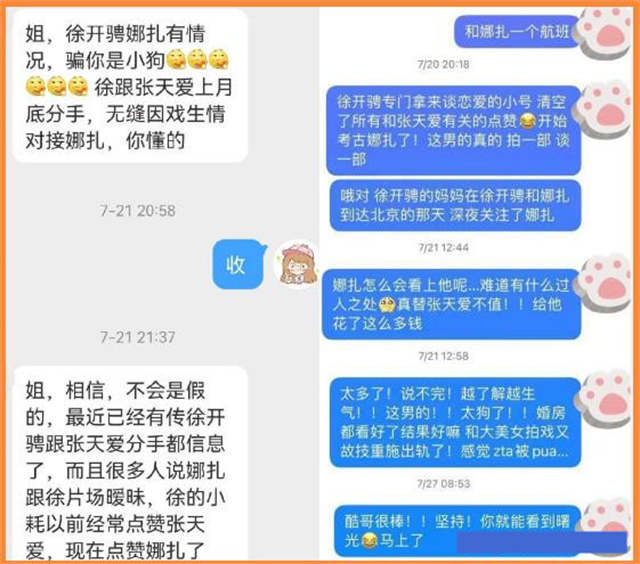 And Xu Kaicheng has a personal account to show off his love for Zhang Tian'ai, but now it has emptied out all information about Zhang Tian'ai and followed Gulnazar now.
So what's going on with Xu Kaicheng and Crystal Zhang Tian'ai and Gulnazar?
Let's sort it out in chronological order.
In September 2019, Xu Kaicheng was photographed picking up and accompanying Crystal Zhang to the crew, their relationship was suspected to be exposed.
In October of the same year they appeared together at the airport, unapologetically photographed, the relationship seems to be stable.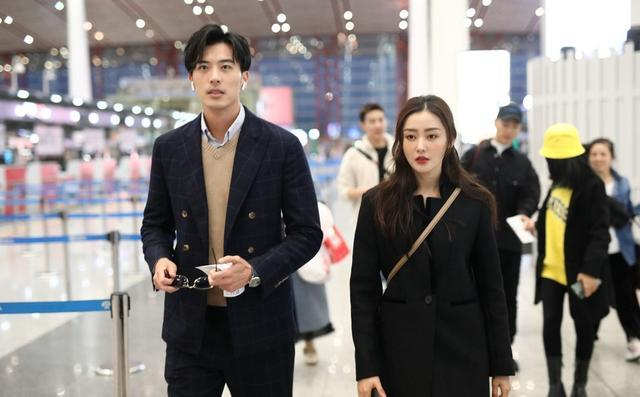 In February 2020, some netizens found out that Xu Kaicheng and Crystal Zhang Tian'ai were suspected to be living together.
In March, Xu Kaicheng was photographed picking up a delivery at the doorstep of Crystal Zhang's house. Although they did not respond to their relationship, the public defaulted that they were a couple.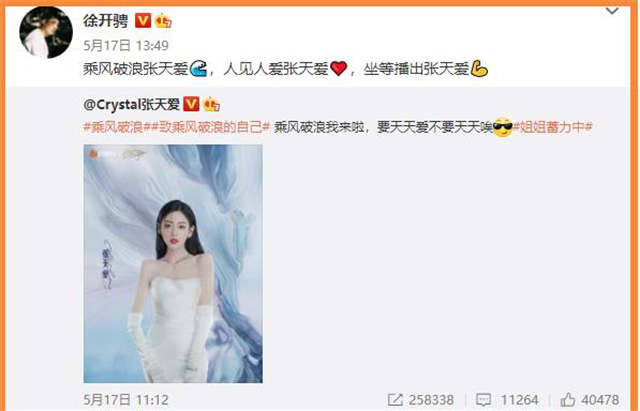 On May 17, 2022, Xu Kaicheng publicly cheer for Zhang Tian'ai's variety show. Zhang Tian'ai's fans called for tham to make an official announcement about their relationship.
In July 2022, Zhang Tian'ai fans revealed that Crystal Zhang and Xu Kaicheng has broken up at the end of June.
On an event on August 14 this year, Crytal Zhang was stated to have tears at the sight of his former lover Xu Kaicheng, like she was the hurt party.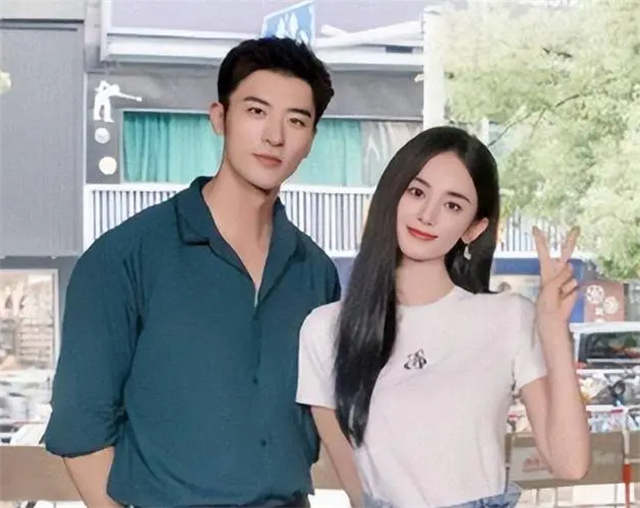 April 27, 2022, Xu Kaicheng and Gulnazar's new drama "Got a Crush on You" started shooting.
On the set, they had a lot of kissing scenes, it is not surprising that so many netizens speculate that they fall in love with each other over the drama.
Netizens wonder if Xu Kaicheng has broken up with Crystal Zhang Tian'ai during this period.
On the evening of August 25, Crystal Zhang Tian'ai posted a recording with Xu Kaizheng on Weibo with the text, "A repeat offender, I hope all girls will sharpen your vigilance."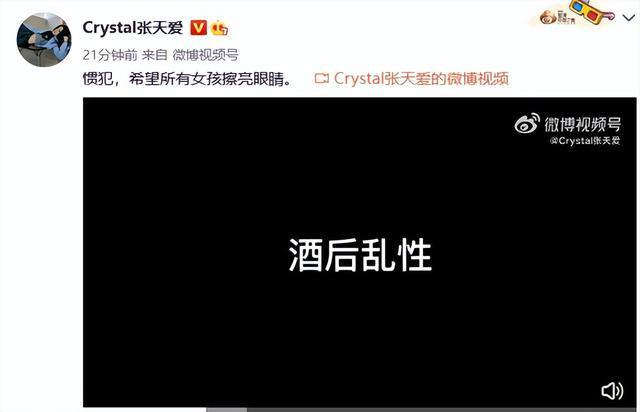 In the recorded video, Xu Kaicheng admits that he was drunk and had sex with a girl called by a friend at the friend's house.
Then Gulnazar responded: not a "mistress", not before and not now and not after! Facing the "mistress" comments all over the internet, I can't believe you are a liar! This recording also makes me see what you really are!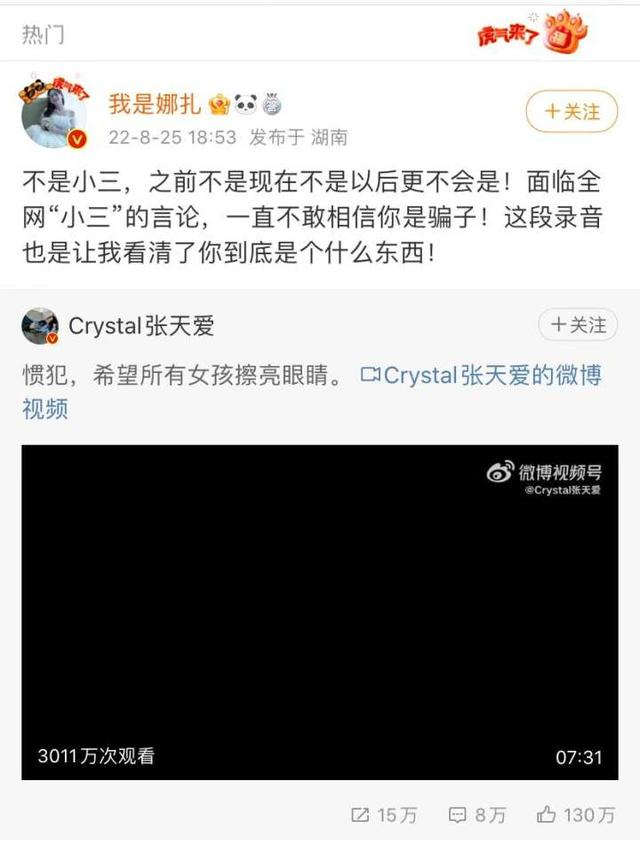 The recording shows that Xu Kaicheng had indeed cheated during his relationship with Crystal Zhang Tian'ai, but who was the object was not specified. And It is he who did not want to make their relationship publicly.
Subsequently, Gulnazar's studio also issued a statement denying that Gulnazar had been a "mistress".
At the moment, Xu Kaicheng has not responded, what do you think?