Find Yourself – Victoria Song, Song Weilong
Find Yourself is an urban emotional drama directed by Ding Ziguang, starring Victoria Song Qian, Song Weilong, David Wang Yaoqing, and Esther Yu Shuxin, with Zhang Yujian in a special appearance.

The drama tells the story of He Fanxing, a 32-year-old elite lady who overcame the pressures of work and life in the cosmopolitan city of Shanghai and grew up and got progress in family, friendship, and love.
Details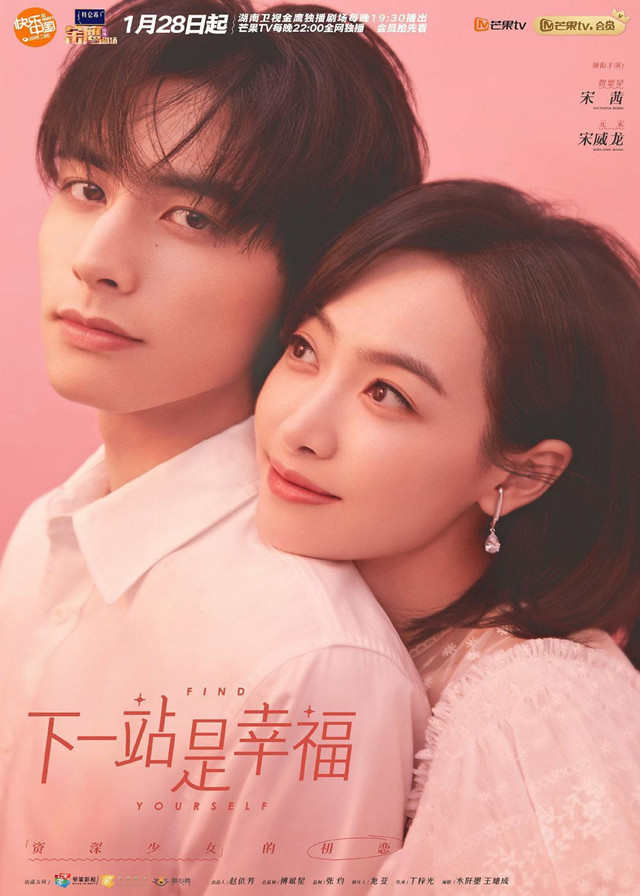 Cast
Synopsis
He Fanxing's company was in a crisis of being acquired, and his relationship with Yuan Song was also subject to many criticisms due to the age gap.
Her feelings and career were in crisis at the same time, so He Fanxing was at a low point in her life.
At this time, the mature and gentle Ye Luming entered He Fanxing's world and became her life coach.
The appearance of Ye Luming made Yuan Song feel that his love becoming precarious. Misunderstandings between him and He Fanxing continued.
To He Fanxing, Yuan Song and Ye Luming were not just simple love choices, but a contradictory dilemma for women in the workplace facing the traditional concept of marriage.
As the misunderstanding deepened, He Fanxing and Yuan Song had no choice but to break up, but she could no longer accept Ye Luming who adored her.
The design company was acquired and He Fanxing's career was back on track. And her road to love also became clear.
Reviews
You May Also Like
Related Posts
Chinese Dramas Like Find Yourself

Zhang Linghe Breaks Up with Bai Lu? Falls in Love with Esther Yu Shuxin?

How Is Dylan Wang and Esther Yu's Relationship? Fans Call For A Second Cooperation

How many girlfriends has Song Weilong had? What kind of girl does he like?

Is Esther Yu Shuxin's boyfriend Zhao Zhiwei?

Why Esther Yu and Zhang Linghe's CP Doesn't Receive As Much Favor?

Who Is Victoria Song Qian's Boyfriend?

Xiao Zhan Ranked 1st, Wang Yibo 2rd - The Most Popular Chinese Actor in Thailand

Song Weilong Photos

Esther Yu Photos

Esther Yu, Zhang Zhehan's Relationship News Was Exposed, Old Photos Of Seven Years Ago Were Released.

Ryan Ding Yuxi, Esther Yu Shuxin Sweet Love Between Writer And Editor In "Moonlight"

2020 Top 10 Campus Prince Charming: Zhang Xincheng only took the 3rd, Song Weilong was recognized as the Dreamboat

David Wang Dramas, Movies, and TV Shows List

Victoria Song Dramas, Movies, and TV Shows List

Song Weilong Dramas, Movies, and TV Shows List

Esther Yu Dramas, Movies, and TV Shows List

Victoria Song Qian, Luo Yunxi: Dangerous Relationship in "Broker"

The Two Sweet Dramas Starred By Yang Yang, Ding Yuxi, Who Will You Choose?

Wang Yibo's new drama "Luoyang" was announced, Huang Xuan is the leading role