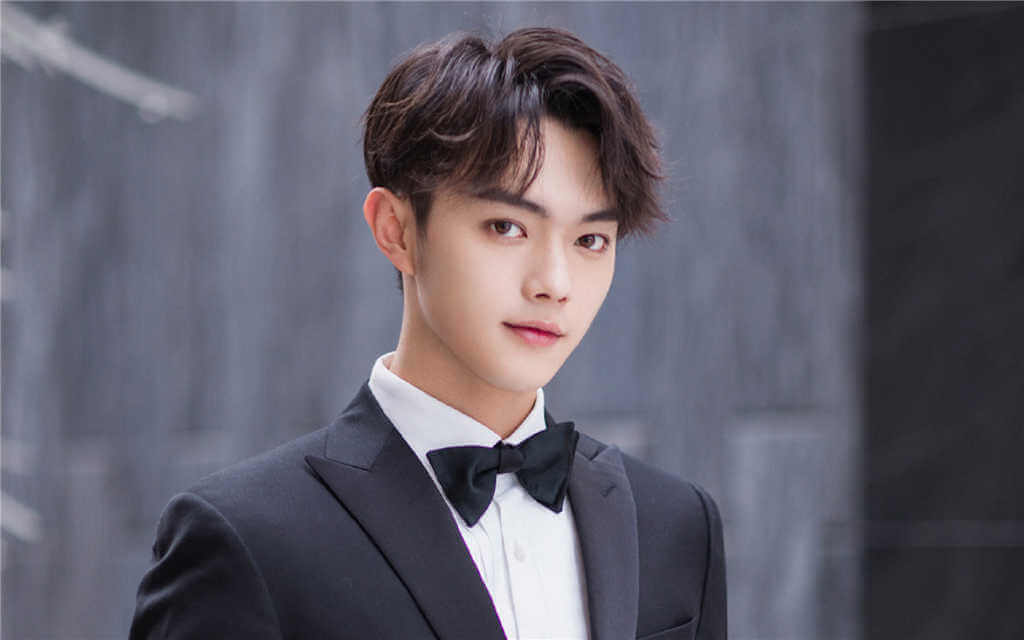 Xu Kai(许凯) was born on March 5, 1995, in Guangdong, is a Chinese actor and model.

In 2013, he won the championship of China (Guangzhou) International Model Contest National Finals and made his debut as a model. In 2016, he acted in his first TV series "Sunsong", thus officially entering Showbiz.
Basic Info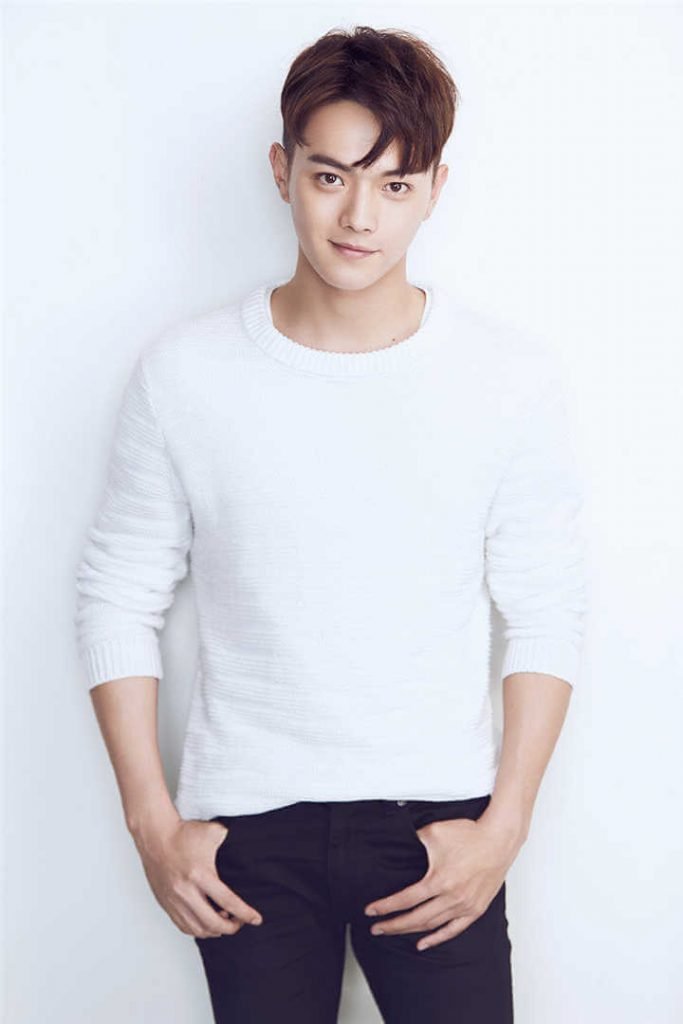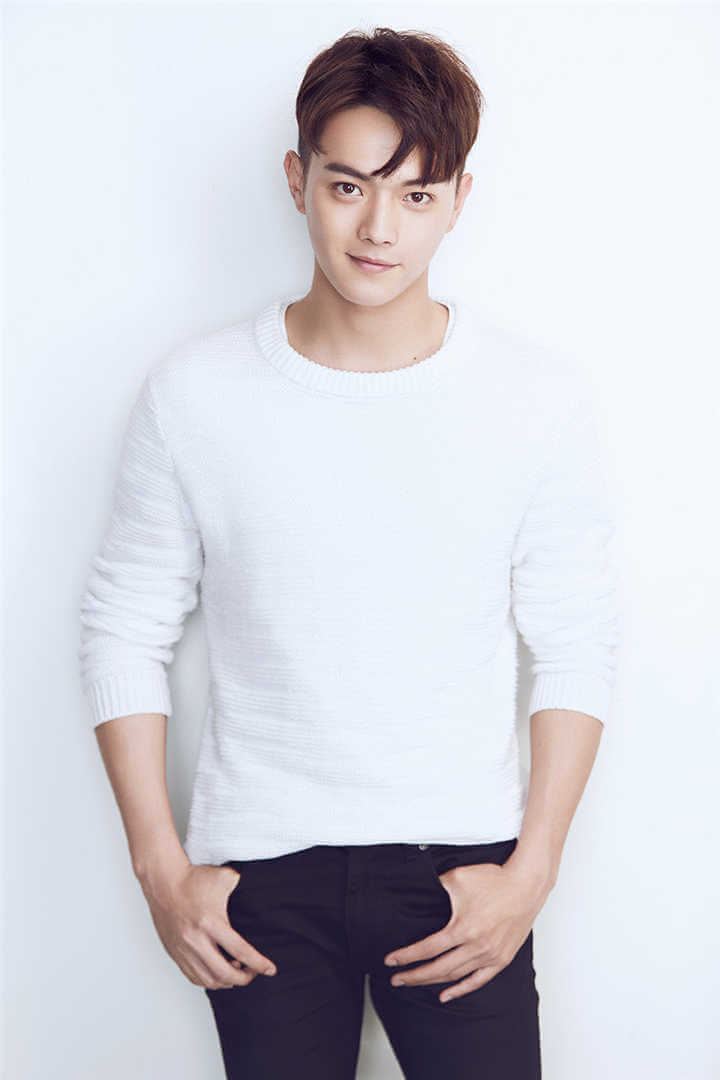 Stage Name: Xu Kai
Birth Name: Xu Kai(许凯)
English Name: Soso
Nicknames: Huai Huai, Zhu Zhu
Birthday: March 5, 1995
Place of Birth: Guangdong, China
Zodiac Sign: Pisces
Height: 187cm
Weight: 70kg
Blood Type: O
Fandom Name: Sugar(Tang Fen)
Fandom Color: Purple
Fanchant: xǔ nǐ yī shēng, yǒng ài kǎi xī(许你一生,永爱凯兮)
Instagram: sosoalive7
Weibo: 许凯soso
Facts
Xu Kai's agent is Huanyu Entertainment.
Education: he studied finance at South China Agricultural University.
He voluntarily dropped out of his freshman year to work as a model for family reasons.
Favorite Actor: Huang Bo and Marlon Brando.
He likes burgers.
Likes spicy foods.
Love beef, Hunan food, stir-fried meat, scrambled eggs with chili.
Doesn't likes fat, fish, and seafood.
He likes to skateboard.
Xu Kai likes to play basketball.
Favorite Basketball Player: Kobe Briant.
He felt that Zhang Zhehan is the best one of his friends about played basketball.
Favorite Anime: Slam Dunk.
Likes to watch movie at home.
When he has free time, he goes out for a bike ride.
He isn't good at singing.
Xu Kai isn't very good at playing games too.
He loves to collect sneakers.
He prefers to shoot costume drama.
Favorite superhero is the Monkey King.
Using an animal to describe himself, he chose husky.
He likes to travel to the beach.
He has learned to fish.
Xu Kai eye color is light coffee color.
He is more satisfied with his eyes.
He is afraid of insects.
In private, he likes to wear athleisure clothes
He revealed that he used to love to play and spend money, but one day Xu Kai family had a change and suddenly ran out of money. In order to ease the burden of Xu Kai parents, he stopped asking for money and worked hard to earn money and survive.
He bought a house for his parents in Shenzhen just after he reached adulthood.
Ex-girlfriends: Zhang Nan and Internet celebritie Da Jin.
Ideal Type Girlfriend: Gentle, kind, well-behaved, sunshine, positive energy, Likes sport.
Films
Autumn Fairy Tale(蓝色生死恋)(Han Tai)(2019)
Television Series
Untouchable Lovers(凤囚凰)(Shen Yu)(2018)
Story of Yanxi Palace(延禧攻略)(Fucha Fuheng)(2018)
The Legends(招摇)(Li Chenlan / Mo Qing)(2019)
Arsenal Military Academy(烈火军校)(Gu Yanzhen)(2019)
Once Upon a Time in Lingjian Mountain(从前有座灵剑山)(Wang Lu)(2019)
Dance of the Sky Empire(天舞纪)(Li Xuan)(2020)
Court Lady(骊歌行)(Cheng Chumo)(2021)
Falling Into Your Smile(你微笑时很美)(Lu Sicheng)(2021)
Ancient Love Poetry(千古玦尘)(Bai Jue / Qing Xiu / Bai Xuan)(2021)
She and Her Perfect Husband(爱的二八定律)(Yang Hua)(TBA)
Zhaoge(朝歌)(Yang Jian)(TBA)
Royal Feast(尚食)(Zhu Zhanji)(TBA)
Variety Shows
Realactor EP13(演技派)(2020-01-30)
Happy Camp(快乐大本营)(2020-01-19)
My Better Me EP04(变身总动员)(2019-11-26)
Keep Running S3 EP06(奔跑吧)(2019-05-31)
YOUTH PERIPLOUS(青春环游记)(2019-05-11)
Happy Camp(快乐大本营)(2019-03-09)
Happy Camp(快乐大本营)(2019-03-02)
Happy Camp(快乐大本营)(2018-10-20)
Happy Camp(快乐大本营)(2018-08-18)
---
Any content to add or anything want to know about Soso Xu Kai, welcome to contact us or leave a comment below.