Lost in The Kunlun Mountains – Xu Kai, Zhong Chuxi
Lost in The Kunlun Mountains is a suspense drama, directed by Lin Nan, starring Xu Kai, Zhong Chuxi, Wang Yang, Ruan Ju, Bao Bei'er, Zhang Xinyu, Zhang Chenguang, Gao Shuguang, He Saifei, and Hong Jiantao.

The drama is adapted from the novel of the same title by Tian Xia Ba Chang. It tells the story of Ding Yunqi, a returned overseas student, and Wushuang, a passionate and innocent girl, who traveled together in a "foggy world" during the period of the Republic of China. At the time, the five clans, led by Tian Guan, are constantly entangled in their feuds.
Details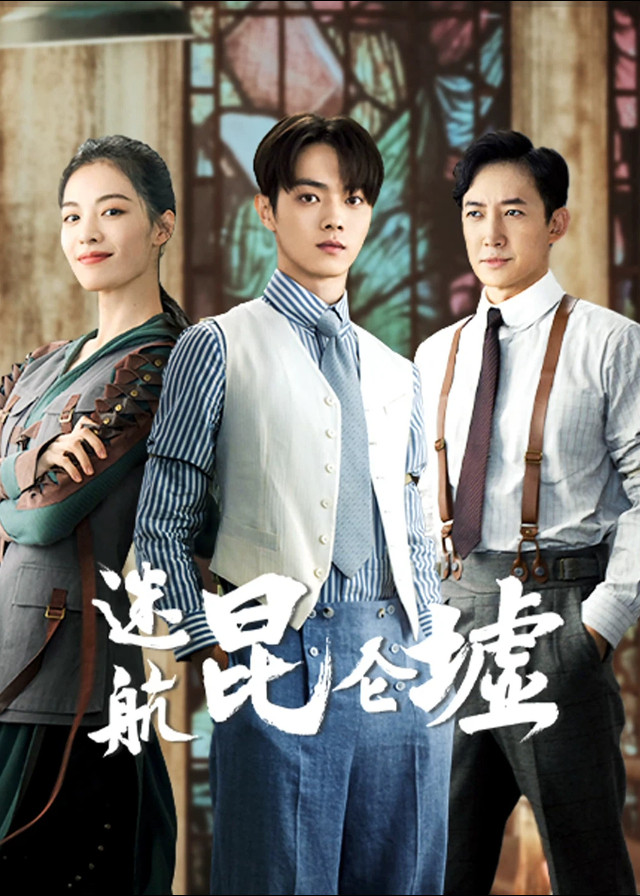 English Title: Lost in The Kunlun Mountains
Chinese Title: 迷航昆仑墟
Genre: Action, Suspense, Adventure, Romance
Tag: Investigation, Adapted From A Novel, Chinese Republican Era, Conspiracy, Disappearance, Secret
Episodes: 36
Duration: 45 min.
Director: Lin Nan
Writer: Xiao Yang, Meng Xiaodan
Producer: Li Liying
Product Company: iQIYI, Inlook Media, Ruyuezhiheng Pictures
Released Date: 2022-07-27
Watch On: iQIYI
Cast
Synopsis
During the Republican of China period, Ding Yunqi, a gifted and kind-hearted man, stumbles upon the secret of Kunlun Mountain during the investigation of his father's strange disappearance. Thus he was involved in the conspiracy plan of Luo Yunsong, a warlord who is trying to take possession of the treasure of Kunlun Mountain and sell cultural relics.
During the investigation, Ding Yunqi wisely fights the warlords, resolves a series of dangers and intrigues, experiences love, friendship, trust, and betrayal, and finally finds the treasure in Kunlun Mountain, helps Luo Yunsong find his long-lost sister, puts him on the right path, and captures the real originator behind all this.
Ding Yunqi also eventually grew into a wise leader, and inherited his brother's legacy, shouldering the important task of guarding the miracle of Kunlun Mountain.
Reviews
You May Also Like
Related Posts