Falling Into Your Smile – Xu Kai, Cheng Xiao
Falling Into Your Smile is an urban e-sports drama directed by Qiu Zhongwei, starring Xu Kai, Cheng Xiao, Zhai Xiaowen, Yao Chi, Zhou Yiran, Ling Chao, Xiao Kaizhong, and Wang Yijun.
Details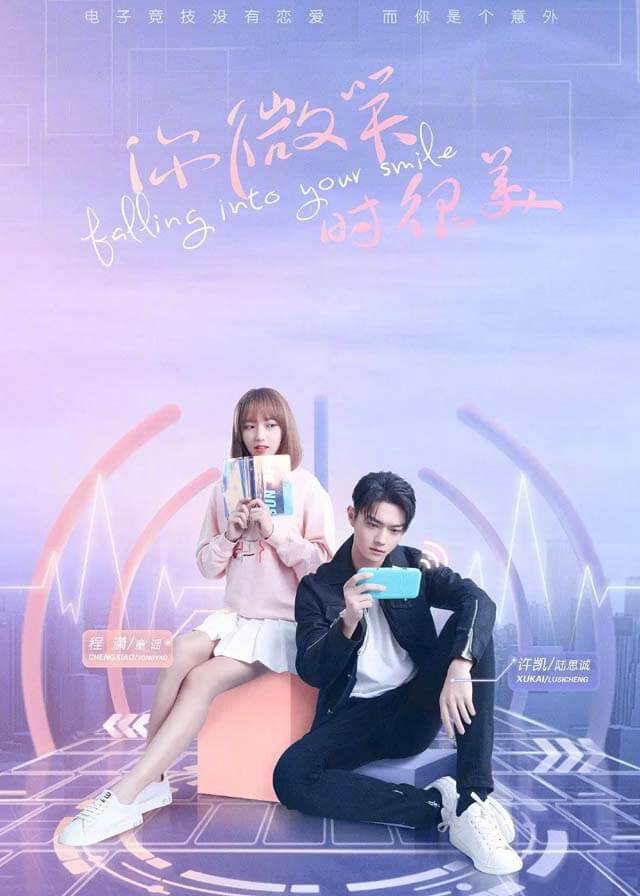 English Title: Falling Into Your Smile
Chinese Title: 你微笑时很美
Genre: Urban, Romance, Youth, Sport
Tag: Gaming, Esports, Height Difference, Friends to Lovers, Kiss Scenes, Jealous Male Lead
Episodes: 31
Duration: 45 min.
Director: Qiu Zhongwei
Writer: Xin Sheng Tang Studio, Lv Chenming, Chang Jia
Producer: Yang Xia, Zhang Xiaozhou, Li Zhanying, Li Meng
Product Company: NewStyle Media, Youku
Released Date: 2021-06-23
Watch On: Youku, WeTV, Viki, youku.tv
Subtitle:
English, Chinese, Thai, Indonesian, Malay, Vietnamese, Spanish, Portuguese, Bulgarian, Croatian, Czech, Dutch, French, German, Greek, Hungarian, Italian, Korean, Polish, Romanian, Russian, Slovak, Swedish, Turkish, Albanian
Cast
Synopsis
Tong Yao stepped into the professional e-sports circle as a girl with great strength and became the first official female e-sports player in the Chinese division of the professional league.
Facing questions and all kinds of inconveniences, she overcame difficulties and persevered with the support of her teammates. She stood on the world stage to make up for the regret of six years of no championship in mainland China, and let the dream of e-sports blossom.
Reviews
You May Also Like
Related Posts
Chinese Dramas Like Falling Into Your Smile

How Is Xu Kai And Cheng Xiao's Relationship

Who is Xu Kai's Girlfriend? Dating rumors With Bai Lu is more famous.

Xu Kai is Dating Actress Zhao Qing Now?

Does Cheng Xiao Have A Boyfriend? What's Her Ideal Type?

Does Bai Lu Have A Boyfriend? Xu Kai Is The Most Famous Rumored Boyfriend Of Her

Is Xu Kai's "Domestic Violence" On His Ex-girlfriend True Or Not?

How is Wang Yibo, Cheng Xiao's Relationship, Will They Be In Love?

Cheng Xiao Photos

Xu Kai Photos

Arthur Chen Feiyu's Girlfriend - Cheng Xiao Or Ouyang Nana?

How Is Xu Kai, Wu Jinyan's Relationship?

Luo Yunxi, Cheng Xiao Have Suprise Chemistry. What's Their Relationship?

Cheng Xiao Dramas, Movies, and TV Shows List

Xu Kai Dramas, Movies, and TV Shows List

As A Playboy, Xu Kai courts Li Yitong Crazily In "Court Lady", Funny And Lovely

"Lie To Love" is about to shoot? Luo Yunxi will play the leading actor, Cheng Xiao will be the leading actress?

Yang Mi and Xu Kai's CP Triggered Teasing, Douban Rating 5.8 is High or Low?