Falling Into Your Smile – Xu Kai, Cheng Xiao
Falling Into Your Smile is an urban e-sports drama directed by Qiu Zhongwei, starring Xu Kai, Cheng Xiao, Zhai Xiaowen, Yao Chi, Zhou Yiran, Ling Chao, Xiao Kaizhong, and Wang Yijun.
Details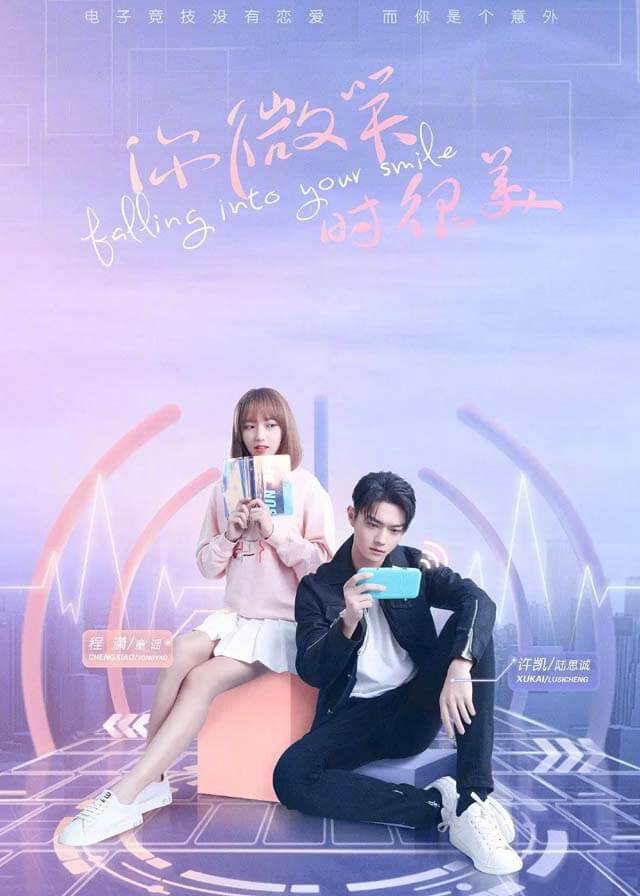 English Title: Falling Into Your Smile
Chinese Title: 你微笑时很美
Genre: Urban, Romance, Youth, Sport
Tag: Gaming, Esports, Height Difference, Friends to Lovers, Kiss Scenes, Jealous Male Lead
Episodes: 31
Duration: 45 min.
Director: Qiu Zhongwei
Writer: Xin Sheng Tang Studio, Lv Chenming, Chang Jia
Producer: Yang Xia, Zhang Xiaozhou, Li Zhanying, Li Meng
Product Company: NewStyle Media, Youku
Released Date: 2021-06-23
Boradcast Website: Youku, WeTV, Viki
Cast
Synopsis
Tong Yao stepped into the professional e-sports circle as a girl with great strength and became the first official female e-sports player in the Chinese division of the professional league.
Facing questions and all kinds of inconveniences, she overcame difficulties and persevered with the support of her teammates. She stood on the world stage to make up for the regret of six years of no championship in mainland China, and let the dream of e-sports blossom.