Once Upon a Time in Lingjian Mountain – Xu Kai, Sandrine Pinna
Once Upon a Time in Lingjian Mountain is a historical youth comedy directed by Zhongzhong, starring Xu Kai, Sandrine Pinna, Zhu Yuanbing, Gao Yu'er, and He Wenjun, with a special appearance by Guo Xiaoting.

The drama focuses on Wang Lu, who has super spiritual power and modern knowledge, who is enrolled under the fifth elder of the Lingjian Sect, Wang Mai, and becomes a true disciple of the Lingjian Mountain. He and his adventurous team go all the way to break through and upgrade, experiencing various tests and finally embarking on the anti-set path of becoming a supreme powerhouse.
Details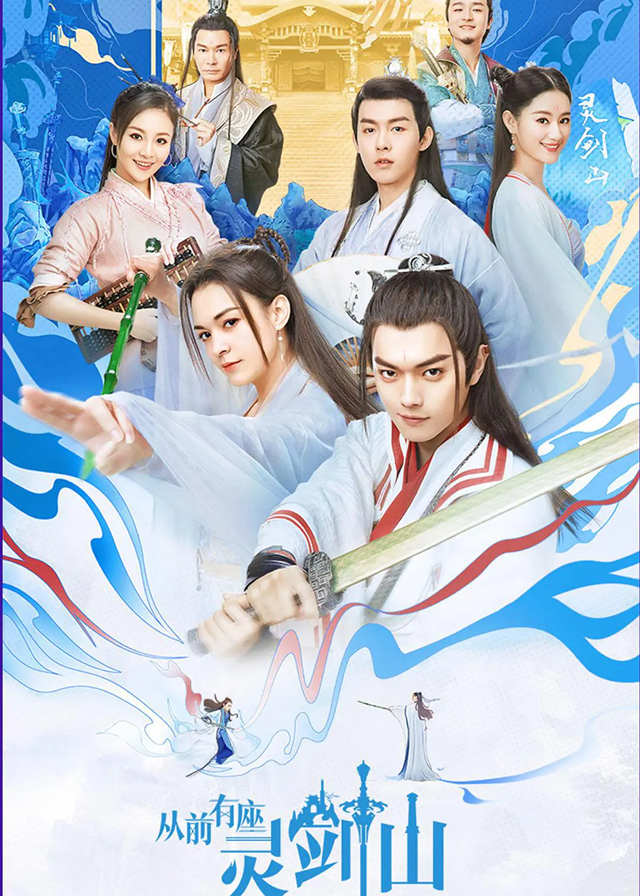 English Title: Once Upon a Time in Lingjian Mountain
Chinese Title: 从前有座灵剑山
Genre: Historical, Youth, Comedy, Wuxia
Tag: Xianxia, Student-Teacher Relationship, Smart Male Lead, Older Woman/Younger Man, Sassy Female Lead, Strong Female Lead
Episodes: 37
Duration: 47 min.
Director: Yu Zhongzhong
Writer: Fan Kan, Li Feifei, Xu Pengpeng, Fang Qiangqiang
Producer: Yu Fei, Zhang Zhiwei, Dong Xiaoxuan, Jiang Hao, Li Ping, Wang Tianlong, He Zhichang
Product Company: iQIYI, TENCENT PICTURES, STELLAR, ABB.M
Released Date: 2019-11-12
Broadcast Website: iQIYI, Netfilx
Cast
Synopsis
For thousands of years, the Lingjian Sect has been committed to training talents. In order to further expand the strength of the sect and replenish "fresh blood", a qualification selection meeting was held to invite elites from the world.
Wang Lu, a genius who came down due to the comet fall and the Mofa catastrophe, entered the Lingjian Sect with a spiritual power that had not existed for thousands of years and with a modern mind.
With scientific knowledge and super emotional intelligence to crush the other world, he embarked on the road to becoming the most powerful!
Reviews
You May Also Like
Related Posts