She and Her Perfect Husband – Yang Mi, Xu Kai
She and Her Perfect Husband is an urban drama directed by Lin Yan, starring Yang Mi and Xu Kai, co-starring Li Zefeng, Tang Jingmei, Wang Zixuan, with Liu Lin in a special appearance.

The drama tells the story of Qin Shi, an elite lawyer, and Yang Hua, a homebody, who accidentally get married, but gain love and have a better and happier life together.
Details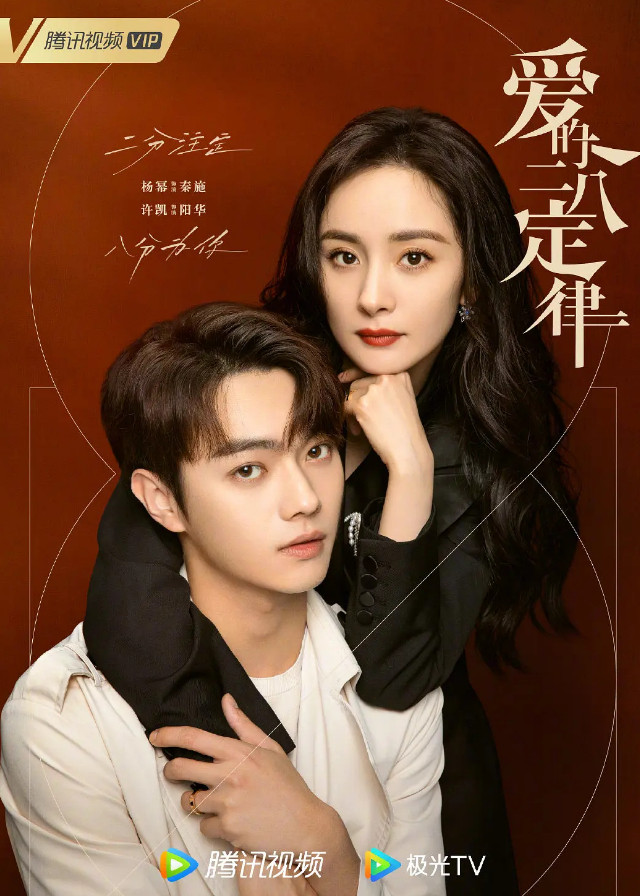 English Title: She and Her Perfect Husband
Chinese Title: 爱的二八定律
Genre: Urban, Romance
Tag: Older Woman/Younger Man, Age Gap, Lawyer Female Lead, Contract Marriage, Forced Marriage, Steamy Kiss
Episodes: 40
Duration: 45 min.
Director: Lin Yan
Writer: Zhu Li
Product Company: JOYING, Tencent Penguin Pictures, Zhengyi Pictures
Released Date: 2022-11-14
Broadcast Website: WeTV, TencentVideo, Viki
Cast
Synopsis
Qin Shi, a single lawyer, is determined to pursue her career, but her parents are pushing her hard to get married.
The top law firm "Cheng Yu Hui" has a position for a family lawyer and requests to be married.
Qin Shi's second brother, Qin Wenyu, is an unreliable headhunter who changes Qin Shi's marital status to "married" without her permission and creates a fictitious husband for her. Qin Shi was able to join the company.
Qin Shi's excellent performance was deeply appreciated by the founder, Lao Jin, who recommended Qin Shi to be the legal advisor of the Association of Women Entrepreneurs at a party.
Qin Shi then learned that she was "married". She decides to set things right and clarify the facts to Lao Jin, when her "husband" Yang Hua suddenly shows up, having been ordered by his mother to have a blind date with Qin Shi's rival.
Yang Hua is angry that he "was married", but his mother keeps pushing him to marry, he has to find Qin Shi.
So these two people who were reluctant to marry hit it off and went to the Civil Affairs Bureau to get a license to get married, and became a legal couple.
Their parents find that something is wrong, and Qin Shi's ex-boyfriend also joins the law firm at this time.
Under the crisis, Qin Shi and Yang Hua's love grows, and they gain true love and have a happy life!
Reviews
You May Also Like
Related Posts