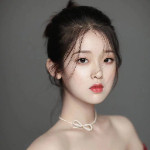 Zhang Miaoyi dramas, movies, and TV shows list contains the best TV series, films of Zhang Miaoyi and the ongoing and upcoming shows. The list will be updated continuously, bookmark this list to get the latest tv shows of Zhang Miaoyi.
Zhang Miaoyi Dramas List
TBA

#1

Historical, Drama, Fantasy

Dylan Wang, Tian Xiwei, Liu Yijun

Xu Qi'an, a graduate of the police academy, enters a strange world where there are Confucians, Taoists, Buddhists, demons, and warlocks. He has just awakened to find himself in prison and is about to be exiled to a frontier town in three days' time, so he is valued by an organization of guardians in order to change his fate and thus becomes a Guardian.

TBA

#2

Romance

Xie Binbin, Zhang Miaoyi

Set in a culinary Jianghu, this drama tells the story of Li Nai, an apprentice with a gift for smell, who goes undercover under the highly intelligent chef Jiang Jie to take avenge for her master. Then they start a food dural.

2023-07-27

#3

Youth, Romance, Comedy

JUN, Zhang Miaoyi

Sensitive, independent, and top student Ling Chao and cute but scatterbrained underachiever Xiao Tu have known each other since birth. Growing up together as childhood sweethearts, they experience a love-hate relationship, and their feelings for each other are gradually deep. With the help and support of their parents and friends, they finally sweetly fall in love.

2023-06-13

#4

Youth, School, Romance

Zhou Yiran, Zhang Miaoyi

Sixteen-year-old high school girl Su Zaizai grew up in a good family environment and became a person who is not infatuated, does not blindly follow others, and has her own opinions. On the first day of high school, Su Zaizai, who showed disdain for her good friend's infatuation, was instantly proven wrong when she encountered the aloof and handsome Zhang Lurang. Su Zaizai fell in love at first sight with Zhang Lurang and decided to immediately take the offensive, transforming herself into a follower behind Zhang Lurang. However, behind the appearance of excellent academic performance and a privileged family background, Zhang Lurang is a "contradictory" person wrapped in self-doubt. Due to the existence of his genius younger brother, Zhang Luli, he is always compared to his brother by his mother. For over a decade, Zhang Lurang's life has been like living in a thick shell. He is reserved and speaks little, appearing composed and polite, but always keeps people at a distance. However, after encountering Su Zaizai, Zhang Lurang's "thick shell" of a life finally starts to let light shine through. The acquaintance between the two brings about a wonderful chemical reaction in their lives.

2023-05-20

#5

Drama

Guo Xiaodong, Zhang Nan, Li Xiaoran

It tells the story of a variety show team centered around Yu Zaizao, a literary and artistic director, and Tao Tang, a young cultural heritage expert. Together, they collaborate to launch a cultural television program aimed at showcasing the beauty of Chinese civilization.

2023-01-30

#6

Historical, Romance, Fantasy

Zhang Miaoyi, Jin Xianzheng

Yan Yiyi is eventually awakened by Qin Yu's love, and they start their unreserved love journey. But Yan Yiyi's body is in constant crisis due to Qin Yu's prolonged stay in the real world. To protect his lover, Qin Yu has to return to the world of the book, and the two lovers have to face another separation...

2023-01-05

#7

Historical, Romance, Comedy

Zhang Miaoyi, Jin Xianzheng

Yan Yiyi, a web writer, is looking for inspiration. she accidentally meets Qin Yu, a handsome man in a costume who comes from her book and claims to be looking for her concubine, Yan Yiyi. The appearance of the virtual character Qin Yu disturbs the order of the real world. Yan Yiyi, as the author, faces serious punishment. In order to protect herself and to maintain the balance between the book world and the real world, Yan Yiyiand Qin Yu start a 100-day "fancy break-up battle".  

2022-09-09

#8

Youth, Romance, Comedy

Hanna Lu, He Yu, Zhang Zijian

Ji Qiu, a young director, and Zhou Ziqian, a shooter who has just returned from abroad, met in a shooting gallery due to a misunderstanding. At that time, Ji Qiu did not know that the tall boy in front of her was the same little one who hid behind her as a child, and only treated him as a strange little brother she had just met. Zhou Ziqian participated in the national shooting final held in Jiangyi City, and during the crucial final shot, he caught a glimpse of the girl he knew so well in the front row of the audience again. Later on, because of the recording of Ji Qiu's team's new show "Let's Meet Now", they have various coincidences and encounters in their work and life, and this love-hate couple gradually come into each other's inner world.

2022-02-11

#9

Historical, Romance, Comedy

Zhang Miaoyi, Jin Xianzheng

Yan Yiyi and Qin Yu have developed a deep affection for each other after several dangers. The sudden outbreak of an epidemic makes them recognize their own hearts and determine to break through all odds to fall in love and stay together. However, the world of the book is severely altered and Qin Yu is seriously injured in an accident. For the sake of her beloved, Yan Yiyi has to return to the real world in pain.

2022-01-24

#10

Historical, Romance, Comedy

Zhang Miaoyi, Jin Xianzheng

When Qin Yu encounters a new political crisis, Yan Yiyi helps to foil Empress Dowager's plot! Qin Yu becomes even more in love with Yan Yiyi. When she is in danger, Qin Yu saves her life and moves Yan Yiyi. But the mission of the cold palace is imminent, so Yan Yiyi decides to get the original heroine and Qin Yu together to get the plot back on track!

2022-01-07

#11

Historical, Romance, Comedy

Zhang Miaoyi, Jin Xianzheng

After Yan Yiyi accidentally travels into the novel she wrote, she tries her best to stay in the cold palace in order to return to reality, but the emperor Qin Yu, who has never been close to women, becomes very interested in her.

2021-11-08

#12

Historical, Romance, Family

Jiang Qinqin, Zhang Huiwen, Yang Rong

The Ren family of Suzhou has inherited the position of the leading weaver in the Suzhou Weaving Department and possesses the secret technology of the Chinese silk tapestry. The head of the family, Ren Xuetang, never participated in the family business and only loved to study poetry, calligraphy, and painting. The wife of Ren, Shen Cuixi, was not only a good embroiderer, but also a good manager, and was the real head mother of the Ren family. Ren and Shen have been married for many years, but Ren Xuetang has never forgotten his former lover, Zeng Baoqin. He wanted to bring her back to the Ren family, but unexpectedly, he had an accident while chasing a water bandit and his whereabouts were unknown. Ren's family was in crisis. Shen Cuixi took the responsibility for saving the Ren family. Fortunately, with the help of Zeng Baoqin, she finally cleared the treat-unjustly and returned to the former peace after experiencing millions of hardships and setbacks.

2021-10-28

#13

Urban, Romance, Life

Yao Chi, Chen Yusi, Fu Jing

Yu Fei, a female student who took the male role in Peking Opera, studied under the master of the "Shan Deng Ting" and was expelled from the oprea due to a mistake. Bai Fili, the producer of the old-fashioned stage play, was looking for an actress with Peking Opera skills for a new play. So they met. Yu Fei's Peking Opera voice made Bai Feili's play famous inside and outside the circle, but because of the death of his mother, they broke off contact. When they met again, Yu Fei was already preparing for the professional opera school, and Bai Fili's company was facing a new project crisis. When Yu Fei moved into Bai Fili's home for a part-time job, Bai Fili focused on helping Yu Fei prepare for her exams; she got to know his family better. With the help of her grandparents, they finally fell in love. In order to let Yu Fei focus on her career in Peking Opera, Bai Feili broke up with her at the most desperate moment. But after knowing the truth, Yu Fei chose to help Bai Feili's company to finish the performance. In the end, Yu Fei sang a different version of "Wu Zi Xu" on the stage of "Ding Sheng Chun Qiu", and Bai Fei Li made the premiere of her new play "Nan Ge Ru Meng 2" a full house, and they got married.
Related Posts