Out Of The Dream – Yao Chi, Chen Yusi, Fu Jing, Xie Xingyang, Wu Yuheng
Out Of The Dream is a urban romantic drama directed by Huang Yingxiang and starring Yao Chi, Chen Yusi, Fu Jing, Xie Xingyang, and Wu Yuheng, with SNH48 members Sun Zhenni and Shi An in special roles.

The drama is based on the novel of the same title by Xiaohu Ruwei and tells the story of Yu Fei, a young female Peking Opera performer, and Bai Feili, the producer, who have a conflict of love, culture, and artistic philosophy, and grow up and breakthrough in the midst of the conflict.
Details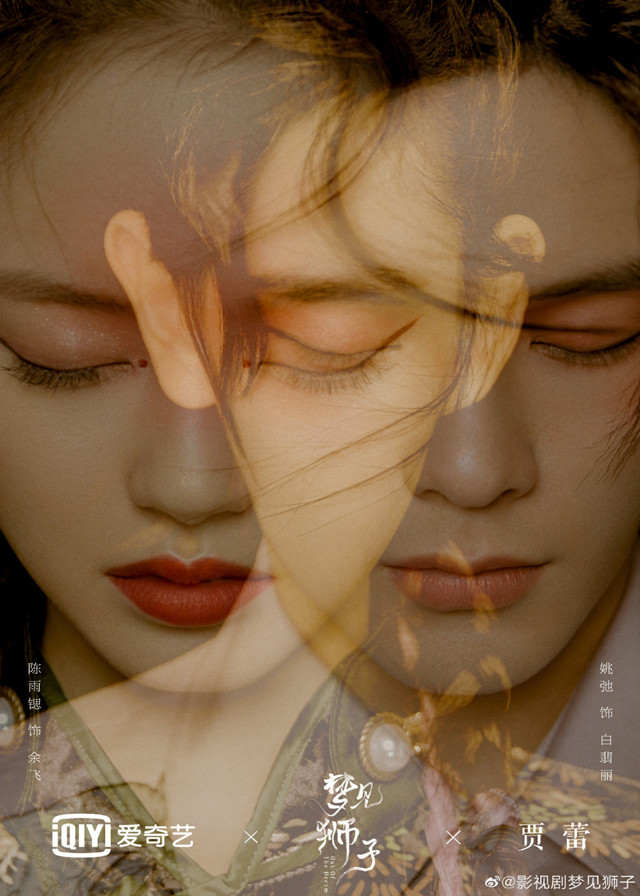 English Title: Out Of The Dream
Chinese Title: 梦见狮子
Genre: Urban, Romance, Life
Tag: Chinese Opera, Mental Illness, Second Chance, Love Triangle, Break up, Steamy Kiss
Episodes: 30
Duration: 45 min.
Director: Huang Yingxiang
Writer: Wang Wenqi, Li Yang, Li Wen Zi Xin, Wang Ran
Producer: Niu Jixin, Wang Yexin, Wang Jing, Yao Yuanhong
Product Company: iQIYI
Released Date: 2021-10-28
Watch On: iQIYI
Cast
Synopsis
Yu Fei, a female student who took the male role in Peking Opera, studied under the master of the "Shan Deng Ting" and was expelled from the oprea due to a mistake.
Bai Fili, the producer of the old-fashioned stage play, was looking for an actress with Peking Opera skills for a new play. So they met.
Yu Fei's Peking Opera voice made Bai Feili's play famous inside and outside the circle, but because of the death of his mother, they broke off contact.
When they met again, Yu Fei was already preparing for the professional opera school, and Bai Fili's company was facing a new project crisis.
When Yu Fei moved into Bai Fili's home for a part-time job, Bai Fili focused on helping Yu Fei prepare for her exams; she got to know his family better. With the help of her grandparents, they finally fell in love.
In order to let Yu Fei focus on her career in Peking Opera, Bai Feili broke up with her at the most desperate moment.
But after knowing the truth, Yu Fei chose to help Bai Feili's company to finish the performance.
In the end, Yu Fei sang a different version of "Wu Zi Xu" on the stage of "Ding Sheng Chun Qiu", and Bai Fei Li made the premiere of her new play "Nan Ge Ru Meng 2" a full house, and they got married.
Reviews
You May Also Like
Related Posts