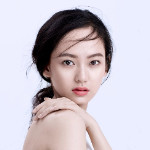 Chen Yusi dramas, movies, and TV shows list contains the best TV series, films of Chen Yusi and the ongoing and upcoming shows. The list will be updated continuously, bookmark this list to get the latest tv shows of Chen Yusi.
Chen Yusi Dramas List
2023-05-20

#1

Drama

Guo Xiaodong, Zhang Nan, Li Xiaoran

It tells the story of a variety show team centered around Yu Zaizao, a literary and artistic director, and Tao Tang, a young cultural heritage expert. Together, they collaborate to launch a cultural television program aimed at showcasing the beauty of Chinese civilization.

2023-03-14

#2

Crime, Suspense, Thriller

Zhang Yi, Chen Yusi

In 1988, Detective Wei Guoping witnessed his comrade's death during a mission to hunt down a serial killer, while the killer managed to escape. This event became a knot in Wei's heart. Eight years later, a gruesome dismemberment case occurred in Ningjiang City, and Wei had become a mature police captain. While leading his team to investigate, he successfully solved many related cases. However, the dismemberment case remained full of suspicion, and many clues were related to the serial killer case eight years ago. These discoveries both excited and hindered Wei in his later judgment of the case. During the investigation, Nie Baohua's criminal group also became involved, but with the help and support of his leadership and teammates, Wei finally captured the killer from eight years ago and dismantled the criminal group led by Nie Baohua.

2021-10-28

#3

Urban, Romance, Life

Yao Chi, Chen Yusi, Fu Jing

Yu Fei, a female student who took the male role in Peking Opera, studied under the master of the "Shan Deng Ting" and was expelled from the oprea due to a mistake. Bai Fili, the producer of the old-fashioned stage play, was looking for an actress with Peking Opera skills for a new play. So they met. Yu Fei's Peking Opera voice made Bai Feili's play famous inside and outside the circle, but because of the death of his mother, they broke off contact. When they met again, Yu Fei was already preparing for the professional opera school, and Bai Fili's company was facing a new project crisis. When Yu Fei moved into Bai Fili's home for a part-time job, Bai Fili focused on helping Yu Fei prepare for her exams; she got to know his family better. With the help of her grandparents, they finally fell in love. In order to let Yu Fei focus on her career in Peking Opera, Bai Feili broke up with her at the most desperate moment. But after knowing the truth, Yu Fei chose to help Bai Feili's company to finish the performance. In the end, Yu Fei sang a different version of "Wu Zi Xu" on the stage of "Ding Sheng Chun Qiu", and Bai Fei Li made the premiere of her new play "Nan Ge Ru Meng 2" a full house, and they got married.

2020-01-01

#4

Suspense, Crime, Thriller

Roy Chiu, Janine Chang, Wang Zhen'er

In Thailand, a series of strange cases occur one after another. Lin Mo, the disciple of Tang Ren, the first detective in Chinatown, and Ye Tian Hao's brother, Ye Tian Hao Er, are caught up in the mystery of the case. Behind the intricate clues, the truth behind the "darkness" is slowly emerging.
Chen Yusi Movies List
2022-07-15

#1

Wuxia, Action, Drama

Zhao Huawei, Chen Yusi

Ten years ago, Tian Guinong gathered a group of his strong men and set up a trap, luring the great heroes Miao Renfeng and Hu Yidao into a battle for the sake of a treasure. Both Miao and Hu lost their lives in the process. Ten years later, Hu Yidao's son, Hu Fei, sharpened his skills and sought revenge for his father. A revenge battle begins, and a "hunting game" unfolds.

2021-07-01

#2

Drama, War, Political

Huang Xuan, Ni Ni, Wang Renjun

In 1921, Shanghai was a city with a number of Concessions and a tense situation. Thirteen young men from all over the country, with an average age of 28, set out from the plight of a nation in peril, turning their youthful ideals into a belief in saving the country and the people and seeking the truth. They gathered in Shanghai, breakthrough the monitoring and tracking of complex international forces. Under the leadership of Chen Duxiu and Li Dazhao, the first national congress of the Chinese Communist Party was held in Shanghai on July 23, 1921, announcing the official establishment of the party that would change the future destiny of hundreds of millions of people. Since then, a new chapter in Chinese history has been opened.
Related Posts