Janine Chang (Ning Chang) Profile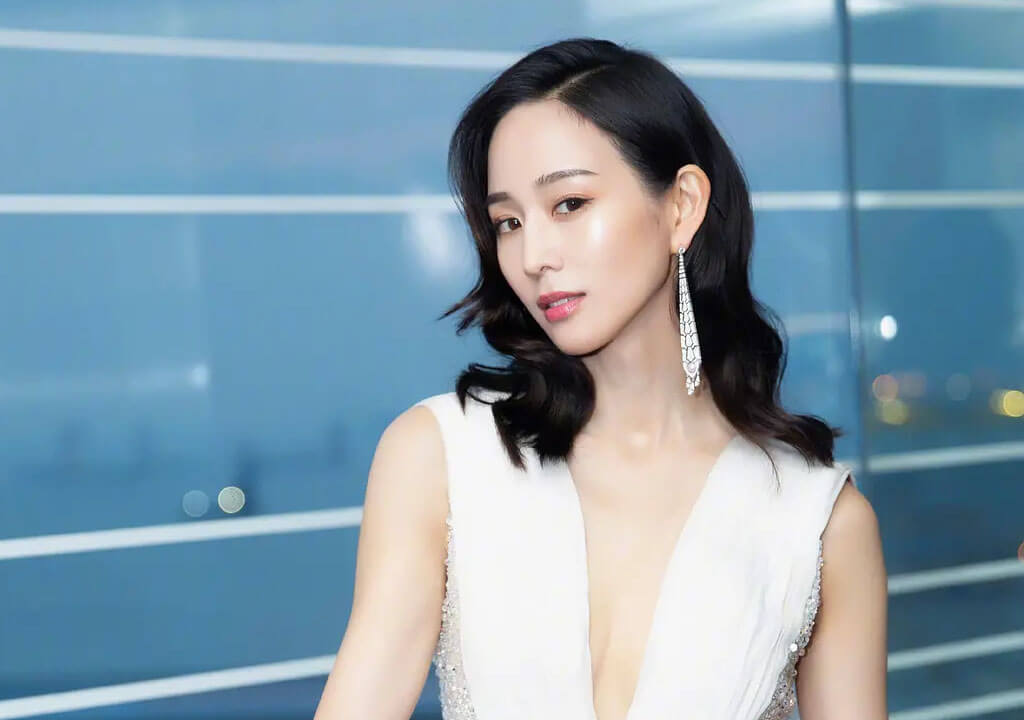 Janine Chang(Ning Chang, Zhang Junning, 张钧甯) born on September 4, 1982 in Munich, Bavaria, Germany. She grew up in Taiwan, is a Chinese actress.

In 2002, she made her debut by playing in "Meteor Garden II". In 2006, she was known to the audience for starring in "The Hospital". In 2013, she gained more attention with the romantic drama "Best Time".
Basic Info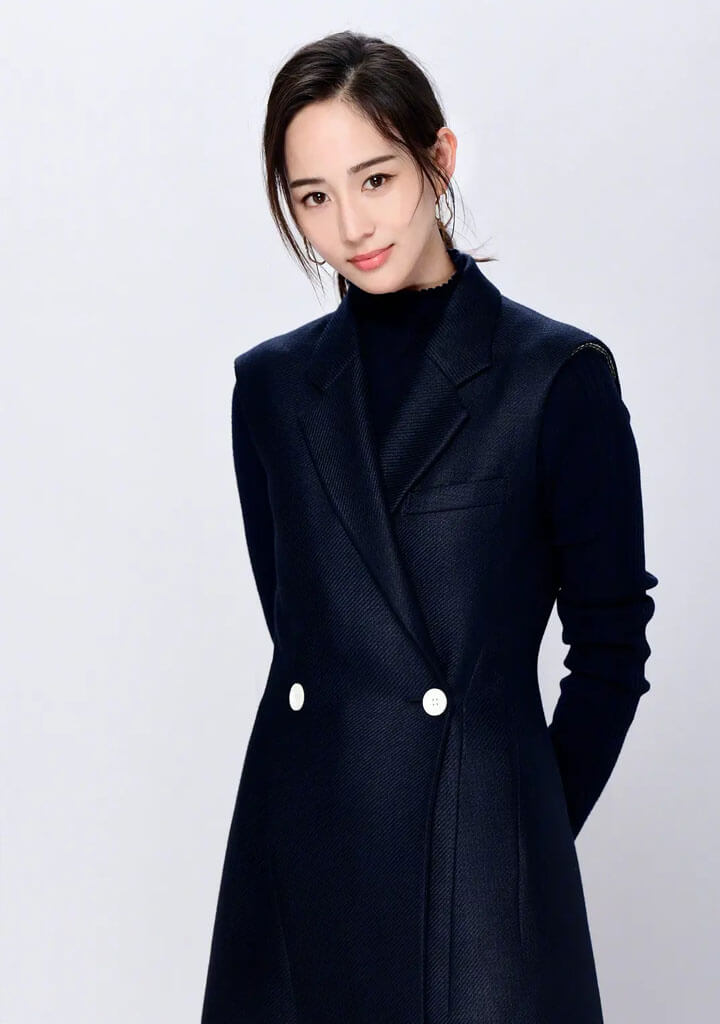 Birth Name: Ning Chang, Zhang Jun Ning
English Name: Janine Chang
Chinese Name: Zhang Junning( 张钧甯 )
Nickname: A Ning, Jun Xiao Ning
Birthday: September 4, 1982
Place of Birth: Munich, Bavaria, Germany
Nationality: China
Zodiac Sign: Virgo
Height: 168cm
Weight: 47kg
Blood Type: A
Fandom Name: Ning Jia Ren
Instagram: ningchang0904
Weibo: 張鈞甯
Facts
Janine Chang's agency is KING STONE CULTURE and Mountaintop Entertainment.
Education: In 2000, at the age of eighteen, she enrolled in the Department of History at Taipei University and transferred to the Department of Law for her sophomore year. She then entered the master's program at National Central University with the third place.
Family Members: parents, older sister, and Ning Chang.
Family Background: Ning's father, Chang Chih-Ming, is a doctor of law and professor at National Taiwan University, and her mother, Cheng Ru-Ching, is a master of arts, a well-known literary writer, and a lecturer at National Taiwan University of the Arts.
Enjoys sports and fitness.
Love photography and collect cameras.
Favorite Color: red and pink.
Favorite cartoon: Stitch.
Favorite snacks: potato chips, chocolate, grape fudge.
Janine Chang can speak English, German, Mandarin, Hokkien.
She feels her eyes are most charming of his body.
Favorite dressing style is T-shirt and jeans.
She is afraid of fish and cockroach.
Turning into an animal she wants to become a deer.
Favorite season: fall.
Janine Chang likes to stay alone.
Films
The Soul(缉魂)(Ah Bao)(2020)
Love After Love(第一炉香)(Ni Er)(2020)
749 Bureau(749局)(2020)
Detective Chinatown 3(唐人街探案3)(Ivy)(2020)
Air Strike(大轰炸)(Xian Que)(2018)
Girls 2(闺蜜2:无二不作)(Chia-lan)(2018)
Youth Dinner(六人晚餐)(Hsiao-lan)(2017)
Alice's Wedding(艾莉丝的婚礼)(Alice)(2016)
Black & White: The Dawn of Justice(痞子英雄2:黎明再起)(Lan Hsi-ying)(2014)
One Minute More(只要一分钟)(Tsai Wan-chen)(2014)
Dare to Love(勇敢去爱)(Chang Chun-ning)(2013)
Of Love and Rain(晴雨之间)(Woman with braces)(2012)
Tokyo Newcomer(东京に来たばかり / 初到东京)(Nanako)(2012)
Racer Legend(赛车传奇)(Lin Wei-tung)(2011)
Black & White Episode I: The Dawn of Assault(痞子英雄首部曲:全面开战)(Lan Hsi-ying)(2011)
Zoom Hunting(猎艳)(Yang Ruyi)(2010)
The Wingless Swallow(不能飞的鸟)(Yuen Yuen)(2009)
Murderer(杀人犯)(Hazel)(2009)
Tea Fight(斗茶)(Ruhua)(2008)
What on Earth Have I Done Wrong?!(情非得已之生存之道)(Ningning)(2007)
The Song of Spirits(心灵之歌)(Tsu-hui)(2006)
Silk(诡丝)(Ho Mei)(2006)
Record(纪录)(Wei Wei)(2006)
In the Day to Come(五月天概念电影《未来》)(Hsiao-ling)(2005)
The Strait Story(南方纪事之浮世光影)(Lee Kuei-hsiang)(2005)
Holiday Dreaming(梦游夏威夷)(Chen Hsin-hsin)(2004)
Television Series
Psychologist(女心理师)(Wen He)(TBA)
Never Say Goodbye(不说再见)(Ou Kexin)(2021)
Detective Chinatown(唐人街探案)(Ivy)(2020)
River Sunset(长河落日)(Ye Biying)(2020)
Ruyi's Royal Love in the Palace(如懿传)(Keliyete·Hailan)(2018)
Here to Heart(温暖的弦)(Wen Nuan)(2018)
Tribes and Empires: Storm of Prophecy(九州·海上牧云记)(Yin Rong)(2017)
The Advisors Alliance(军师联盟)(Bo Lingyun)(2017)
Jade(女管家)(Dongfang Jingqi)(2017)
Midnight Diner(深夜食堂)(Sun Kewei)(2017)
The Four(少年四大名捕)(Chu Yingxue / Chu Limo)(2015)
The Empress of China(武则天)(Xu Hui)(2014)
You Light Up My Star(你照亮我星球)(Chang Man-ling)(2014)
Seven Friends(七个朋友)(Cut)(2013)
Best Time(最美的时光)(Su Man)(2013)
Unconditional Love(乐俊凯)(Li Yeh)(2013)
Home(回家 / 彼岸1945)(Mizoguchi Yukiko)(2012)
Fairytale(童话二分之一)(Chao Ting-hsuan / Chao Ting-yu)(2012)
Happy Michelin Kitchen(幸福三颗星)(Fang Yung-yung)(2012)
Ring Ring Bell(真心请按两次铃)(Cheng Hsiao-hsiang)(2011)
Sunny Happiness(幸福最晴天)(Fang Yung-yung)(2011)
A Weaver on the Horizon(天涯织女)(Huang Qiao'er)(2010)
Black & White(痞子英雄)(Lan Hsi-ying)(2009)
Honey and Clover(蜂蜜幸运草)(He Yagong)(2008)
Wayward Kenting(我在垦丁天气晴)(Ting Hsiao-wei)(2007)
The Hospital(白色巨塔)(Kuan Hsin)(2006)
Garden – Hero(绝地花园之英雄)(2004)
Banquet(赴宴)(Chen Yi-hsin)(2003)
Love Train(心动列车)(Young Xiaowu)(2003)
Meteor Garden II(流星花园II)(Xi Men's secretary)(2002)
Variety Shows
Survivor Games with Bear Grylls(跟着贝尔去冒险)(2015)
---
Any content to add or anything want to know about Janine Chang(Ning Chang), welcome to contact us or leave a comment below.