Midnight Diner – Huang Lei, Yang Yitong
Midnight Diner (Midnight Food Store) is an urban emotional drama directed by Cai Yuexun and Hu Hanqing, led by Huang Lei.
The drama takes a late-night foodstore in an urban alley as the stage and pulls out life stories about the warmth of the city from each dish cooked by the owner.
Details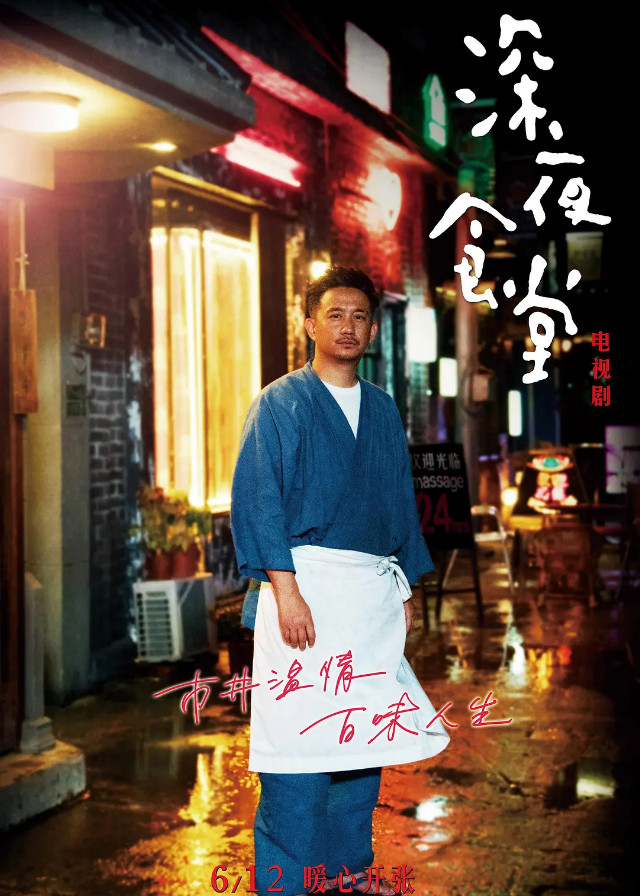 Cast
Synopsis
This is a special foodstore that is open from 12:00 midnight to 7:00 am.
The owner is not very talkative but always makes people eat with tears.
Here, a dancer with low self-esteem meets a former dancer who has been retired for many years, and the former keeps inspiring the young man by telling his own unpleasant experience, which eventually makes him regain his self-confidence.
The best friends who have broken up with each other are reminded of their old friendship and reunited because they ate their favorite food together.
An optimistic terminally ill patient meets a girl with the same life, and they fall in love and give each other strength, accompanying each other through their last journey perfectly.
A white-collar man who is in pursuit of career success makes real heart-warming friends here and finds that true love is more meaningful than success.
Food, stories, and true love are the themes of the entire drama, teaching people to be honest about their gains and losses, and to be hopeful and passionate about life.
Each story is full of deep emotion and the plot is full of ups and downs, making it a memorable experience!
Reviews
You May Also Like
Related Posts