A Little Mood for Love – Zhou Xun, Huang Lei
A Little Mood for Love is a family drama directed by Wang Jun, led by Zhou Xun, Huang Lei, Tang Yixin, Tu Songyan, and Liu Lili, co-starring Zhou Yiran, Xiang Hanzhi, Wu Bi, and Kris Fan Shiqi, with Qin Hailu, Han Tongsheng, and Feng Lei in special appearances.
The drama is based on the novel of the same name by Yi Bei. It tells the story of Wang Sumin who raises her two daughters, Liu Xiaomin and Liu Xiaojie, on her own, but to her surprise, they get divorced one after another.
Details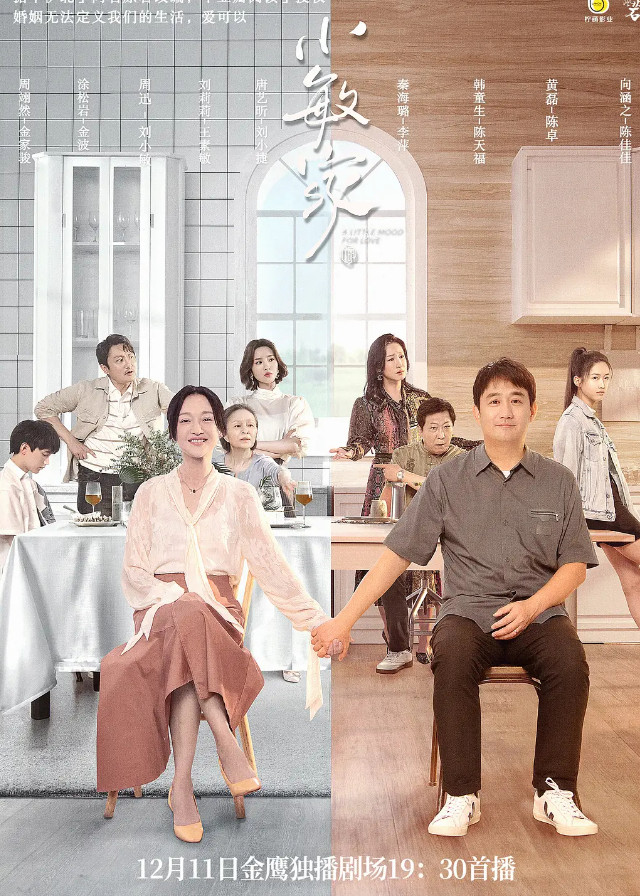 Cast
Synopsis
Liu Xiaomin divorced her ex-husband a long time ago and came to work in Beijing from a small place. She met and got to know Chen Zhuo, who had also been divorced.
On the first anniversary of their relationship, her mother Wang Sumin and her son Jin Jiajun suddenly came to Beijing, so Liu Xiaomin and Chen Zhuo had to hide their relationship more careful.
However, when her ex-husband came to Beijing and kept pestering her, her romance with Chen Zhuo was discovered by more and more people.
Their respective children have become too close, and her sister's marriage has taken a bit of a tumble. A series of troubles ensued.
But Liu Xiaomin and Chen Zhuo use love and forgiveness to solve the various problems in their relationship and life, and eventually reap the benefits of growth and true happiness.
Reviews
You May Also Like
Related Posts