Guo's Summer – Huang Lei, Liu Yijun
Guo's Summer is a realistic and warm drama directed by Liu Chuang and starring Huang Lei, Liu Yijun, Hai Qing, and Mei Ting.
The drama tells the story of a group of middle-aged men who are each disillusioned and start various pompous "self-packaging" and comparing with each other. With this "packaging", Zhang Weiguo experiences what he thinks he is rich, but then goes into debt overnight. After a series of great joy and sadness, he finally removes his disguise and faces his real self.
Details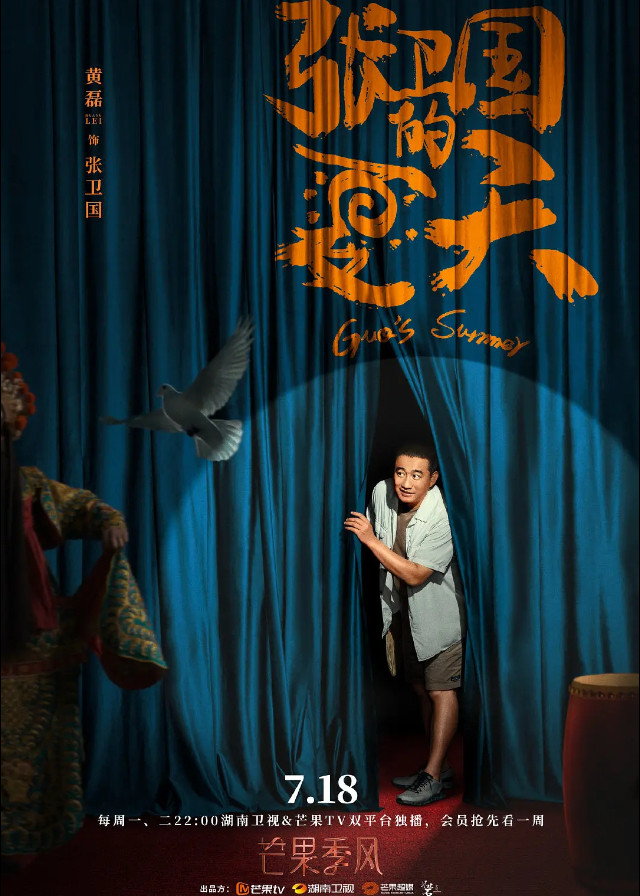 English Title: Guo's Summer
Chinese Title: 张卫国的夏天
Genre: Life, Comedy, Drama, Family
Episodes: 12
Duration: 70 min.
Director: Liu Chuang
Writer: Li Jiayu, Xia Ran , Ma Jingyao, Huang Ningwei, Liu Yichuang
Producer: Tang Fan, Cao Hui, Zhou En
Product Company: MGTV, MANGO EXCELLENT MEDIA
Released Date: 2022-07-18
Broadcast Website: MGTV, MangoTV Monsoon
Cast
Synopsis
Zhang Weiguo is still an actor in a Peking Opera troupe in his middle age.
As an ordinary citizen in Beijing's hutongs, he was content and happy, just like the goldfish he kept in a large porcelain pot, relaxing in his own little world.
Until one day, his old father suddenly passed away, and many unexpected troubles followed, completely disrupting his life.
This series of changes forced Zhang Weiguo to think of change, he finally realized that the first half of his life is too "no contest".
Zhang Weiguo decided to challenge himself. In the process of change, he experienced the peak of his life and lost himself, but his family and friends guided him to understand the true meaning of life at the critical moment.
He finally realized that a happy life is all around him, so don't just run to the goal and miss the beauty of the ordinary.
Reviews
You May Also Like
Related Posts