Sword Dynasty – Li Xian, Li Yitong
Sword Dynasty is a historical martial arts drama directed by Ma Huagan, starring Li Xian, Li Yitong, Liu Yijun, Yao Di, and Zhao Yuanyuan, with a special appearance by Peter Ho.
The drama is based on the novel of the same name, which tells the story of Ding Ning, a young man with a mysterious identity, who grows up through the trials and tribulations in Jianghu with his sword and chooses "great justice" in the midst of danger.
Details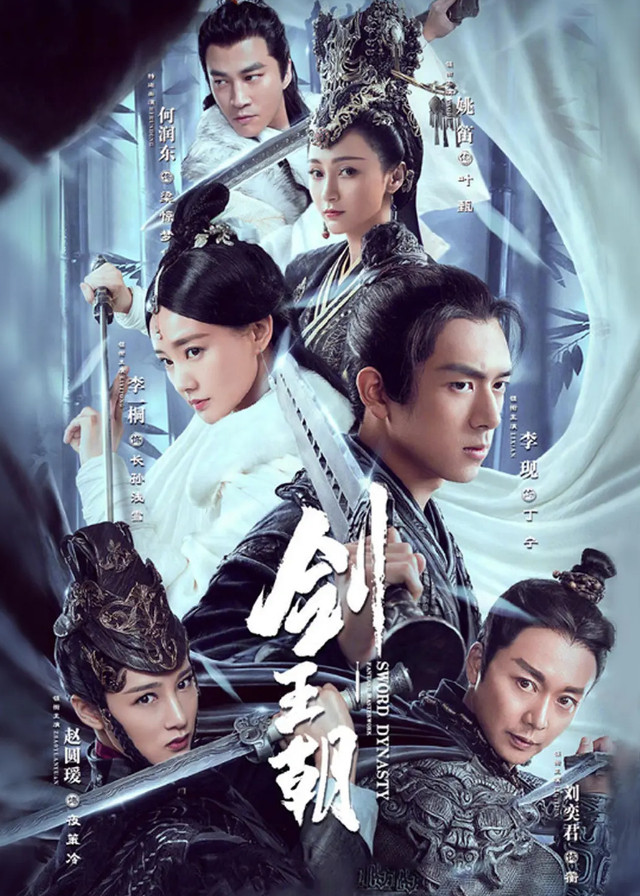 English Title: Sword Dynasty
Chinese Title: 剑王朝
Genre: Historical, Wuxia, Romance
Episodes: 34
Duration: 45 min.
Director: Ma Huagan
Writer: Rao Jun, Chen Jingyi, Gong Yizhou
Producer: Dai Ying, Lu Guoqiang
Product Company: iQIYI
Released Date: 2019-12-06
Watch On: iQIYI, Viki
Cast
Synopsis
In the year of chaos, people from all countries are pursuing martial arts.
Ding Ning, who is suffering from a stubborn disease in the wine store of Feng Ming Wu Tong Luo, has become the most famous person in Jianghu because of a series of genius moves in martial arts.
Disguised as his aunt. Zhangsun Qianxue feels this teenager is like Liang Jingmeng, the head of the Ba Shan sword she has adored for years.
From the Lushan alliance to the Minshan sword meeting, the friendship between Ding Ning and Crown Prince Yuan Zichu and the senior brothers of the Bai Yang Cave grows deeper and deeper, and he gradually grows into the leader of the youngsters.
Lord Heng Yuan Wu and Queen Ye Zhen begin to feel uneasy, and the truth of their betrayal of Liang Jingmeng and the Ba Shan Sword Field is gradually uncovered, and a duel is ready to start.
At this time, the country is facing an unprecedented crisis, in front of the national disaster, life become so insignificant.
Time has complicated the original simple hatred, parting and suffering make Ding Ning more and more stable. This time, he does not want to restart.
Reviews
You May Also Like
Related Posts