The Legend of the Condor Heroes – Yang Xuwen, Li Yitong
The Legend of the Condor Heroes is a historical wuxia drama directed by Jeff Chiang, starring William Yang Xuwen, Li Yitong, Chen Xingxu, and Meng Ziyi.

The drama tells the story of Guo Jing, who enters the Jianghu with family hatred and national hatred, growing up to be a national hero of the martial arts world through numerous journeys with the help of Huang Rong.
Details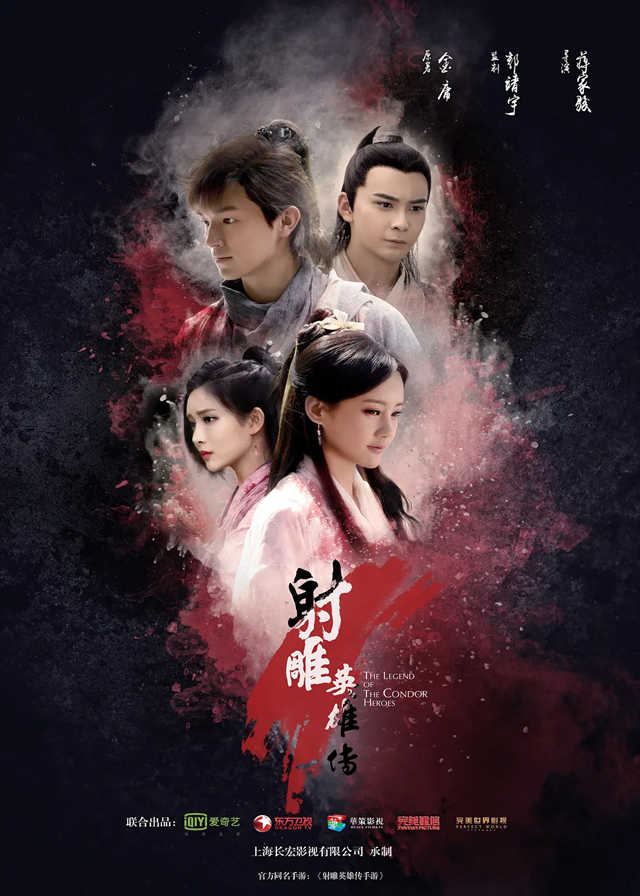 English Title: The Legend of the Condor Heroes
Chinese Title: 射雕英雄传
Genre: Historical, Romance, Wuxia
Tag: Song Dynasty, Martial Arts, Competition, Rivalry, Sworn Brothers, Tragic Past
Episodes: 52
Duration: 43 min.
Director: Jeff Chiang
Writer: Shen Yuchen, Wang Ziqi, Zhao Weina, Xu Tao
Producer: Wu Dun
Product Company: iQIYI, HUACE FILM&TV, PERFECT WORLD
Released Date: 2017-01-09
Broadcast Website: iQIYI
Cast
Synopsis
During the Southern Song Dynasty, Guo Jing and Yang Kang, who suffered the tragic death of their family, were raised under the tutelage of the Seven "Monsters" of Jiangnan and the Quanzhen Taoist priest Qiu Chuji.
Eighteen years later, Guo Jing was ordered by his master to go south. While Yang Kang was lusting after wealth and recognized the thief as his father.
Guo Jing and Huang Rong fell in love with each other at first sight, but because of the marriage contract of Hua Zheng, and the opposition of the seven "monsters" of Jiangnan, they went through a series of emotional twists and turns.
The five of his masters were killed on Taohua Island, and Guo Jing left Huang Rong in anger.
Through the rough and tumble of trials and tribulations, they finally came together.
Yang Kang also can not escape the fate of a tragic death.
Guo Jing traveled all over the country, befriending all kinds of the world's top martial artists. His martial arts skills were improved day by day.
He was finally able to avenge his father's murder, eliminate his master's grievances, take the book "Wu Mu Yi Shu", lead his army on a western expedition, take on the teachings of his mother, compete on Huashan Mountain, and save Xiangyang from national disaster.
The original pure and simple, mute and dull Guo Jing became the great swordsman.
Reviews
You May Also Like
Related Posts