Bloody Romance – Li Yitong, Qu Chuxiao
Bloody Romance is a historical fantasy romantic drama directed by Yi Jun, led by Li Yitong, Qu Chuxiao, Wang Duo, Puff Kuo, co-starring Xu Jie'er, Ma Ge, and Zhuo Yuxi, with a special appearance by Li Zifeng.

The drama is adapted from the novel of the same name by Ban Ming Ban Mei, which tells the story of Wan Mei, a beautiful girl in the post-Tang chaotic world, who experiences the love and power struggles in Guihua City, and grows up with Chang An. They support and love each other along the way.
Details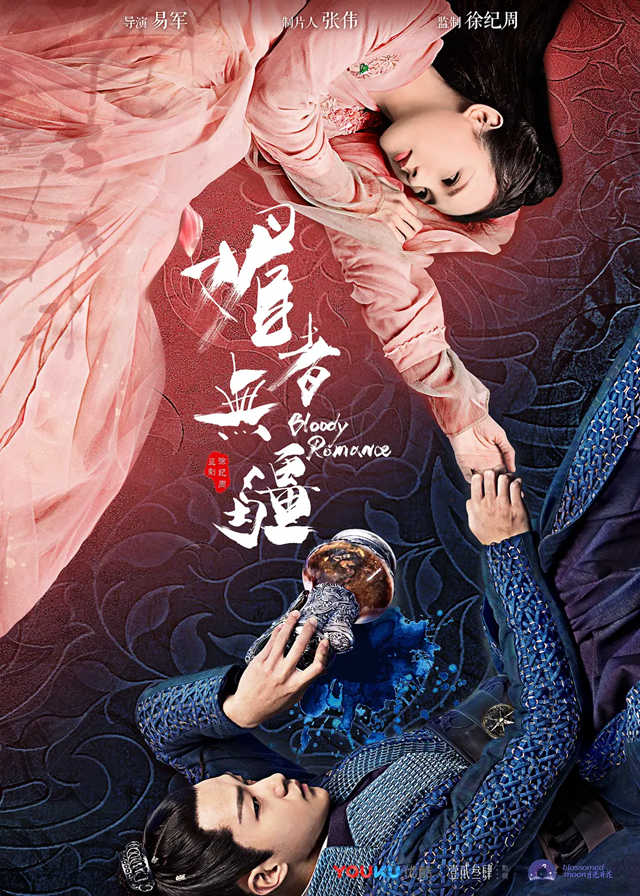 English Title: Bloody Romance
Chinese Title: 媚者无疆
Genre: Historical, Fantasy, Romance, Political
Tag: Power Struggle, Smart Male Lead, Master-Slave Relationship, Tragic Past, Love Triangle, Forbidden Love
Episodes: 36
Duration: 45 min.
Director: Yi Jun
Writer: Ban Ming Ban Mei
Producer: Zhang Wei
Product Company: YOUKU
Released Date: 2018-07-24
Broadcast Website: Viki, AsianCrush, Caravan中文剧场, Prime Video, youku.tv
Cast
Synopsis
Wan Mei, whose original name is Su Qixue, was sold into a brothel by her own father. But she managed to escape with her fierce personality and courage in times of crisis.
Later, Su Qixue came to Guihua City and was given the name Wan Mei. She was pushed into a "bigger whirlpool" by her destiny.
Wan Mei wanted to live in Guihua City, she had to kill and was not allowed to fail, failure meant death.
Fortunately, she met Chang An, who promised her a lifetime.
Reviews
You May Also Like
Related Posts