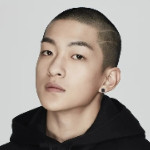 Qu Chuxiao dramas, movies, and TV shows list contains the best TV series, films of Qu Chuxiao and the ongoing and upcoming shows. The list will be updated continuously, bookmark this list to get the latest tv shows of Qu Chuxiao.
Qu Chuxiao Dramas List
TBA

#1

Suspense, Thriller, Crime

Qu Chuxiao, Liu Yijun, Yan Ni

The seasoned old prosecutor, tempered by social experiences, and the passionate young blood, just starting their career, are two prosecutors with completely different values. They interpret a series of societal hot-topic mystery cases, revealing the common fate of all beings. Beneath the tragic destinies, there are mysterious events and unexpected twists, reflecting the multifaceted nature of humanity behind the truth.

2022-01-26

#2

School, Romance, Fantasy

Karlina Zhang, Qu Chuxiao

Lin Beixing, who had always followed the step of her love but not been herself, was deeply hurt when her boyfriend cheated on her. She accidentally deleted text messages from her old cell phone while cleaning up items related to her ex-boyfriend, and frequently time-traveled back to high school. But every time in the most exciting moment, she was always dragged back to the real world. After several explorations, Lin Beixing found that the key to travel is related to Zhang Wansen, so she was determined to save Zhang Wansen. It's an amazing story of redemption and mutual growth.

2021-07-21

#3

Adventure, Suspense, Drama

Qu Chuxiao, Yukee Chen

In 1928, the head of the Beijing Police Department imprisoned all the bigwigs of the antique industry in the capital in the name of a birthday celebration. At the moment when the "five veins" were in crisis, Xu Yicheng resolved the crisis in the face of danger. The former friend Chen Weili died in the street and sent a note to Xu Yicheng before he died, on which the mark of the terroir was vaguely visible. Xu Yicheng investigated this and accidentally found that Chen Weili's death was related to the Japanese. The tomb of Imperial Concubine Shushen had been stolen and Xu Yicheng was asked to help solve the crisis of the East Tombs, while Xu Yicheng was sensitive that the crisis of the East Tombs was related to the death of his friend Chen Weili. In order to avoid the exodus of Chinese national treasures and to find out about the death of his friend, Xu Yicheng, ventures into Ping'an City and stops the exodus of Chinese national treasures with practical actions, with the help of Hai Lan Zhu, a descendant of the royal family, Liu Yiming, Huang Kemu and his friend Fu Gui.

2018-08-20

#4

Historical, Romance, Drama

Zhou Xun, Wallace Huo

In 1735, Emperor Qianlong was enthroned, and Ruyi, a sweetheart who grew up with him, entered the palace as an imperial concubine according to the ritual. From then on, they staged a marriage in the palace, from acquaintance and love to lose and ruin. When the new emperor ascended to the throne, Ruyi became a concubine because of her childhood friendship with Emperor Qianlong and was ostracized by everyone. The Queen Mother had a feud with Ruyi's family, so Ruyi was in trouble. At this time, Emperor Qianlong also faced the same problem of Empress Dowager taking power and the old ministers charging the affairs of state. During the change of power, Qianlong and Ruyi supported each other through difficult times until they cleared the obstacles. After years of hard work, Qianlong pushed Ruyi to the position of Empress and shared the world with her. However, after becoming Empress, Ruyi discovered that Qianlong has grown from a teenage husband to a mature emperor, who is so suspicious and fickle. His imperial selfishness was constantly revealed, and the trust and love between them were gradually fading. But Ruyi continued to hold on to her good memories and her duties as empress until her death.

2018-07-24

#5

Historical, Fantasy, Romance

Li Yitong, Qu Chuxiao, Wang Duo

Wan Mei, whose original name is Su Qixue, was sold into a brothel by her own father. But she managed to escape with her fierce personality and courage in times of crisis. Later, Su Qixue came to Guihua City and was given the name Wan Mei. She was pushed into a "bigger whirlpool" by her destiny. Wan Mei wanted to live in Guihua City, she had to kill and was not allowed to fail, failure meant death. Fortunately, she met Chang An, who promised her a lifetime.

2017-10-30

#6

Historical, Romance, Drama

Tang Yixin, Raymond Lam

After hearing the story of Dong Ge, the first beauty of Nuzhen, the novel writer Bu Youran was fascinated by the story, and then scoured the ancient books, collecting bits and pieces along the way. Then a legendary love story in the late Ming and early Qing dynasties gradually unfolded under her pen. At the end of the Wanli period of the Ming Emperor Shenzong, Dong Ge, who was the first beauty of the Nuzhen Yehe clan, was prophesied from birth to be "the one who could prosper the world and the one who could destroy it". Her beauty and fame made her an object of contention among the various tribes. Dong Ge had to be strong in order to survive in the desperate situation. She was gifted to Nu Er Ha Chi by her elder brother as a political tool. She also faced the predatory affection of Chu Ying, the tender consideration of Dai Shan, the irreplaceable love of Huang Tai Ji, and the unrestrained nature of Duo Er Gun When Dong Ge took care of Huang taiji, they get to know each other, trust each other, and fell in love with each other. However, they separated by mistake. Through all the hardships, she eventually reunited with Huang Tai Ji, accompanying him, witnessing the establishment of the Qing dynasty, and longing for a peaceful and prosperous world together with him, making for a moving legend.

2016-06-07

#7

Urban, Romance

Chen Ya'an, Crystal Zhang, Qu Chuxiao

Twelve is the age at which Chen Bailu grows up to be an "adult". Until then, she was well taken care of by her family. Since then, her life has plunged into the abyss. She struggles for ten years just to return to the life she once had, but an encounter with Chen Yan, a young man from a wealthy family, changes the course of her life. Chen Yan has spent a lot of money in order to get after her, but she does not care. It is only when Chen Yan leaves home because of his parent's divorce and is cut off from all financial resources that she is moved by Chen Yan's true love and accepts his affection. But her best friend, Hai Tang, is also in love with Chen Yan. The relationship among the three of them troubles Chen Bailu. The pressure of life forces her to do many things that seem incomprehensible to ordinary people in order to make money. Chen Yan, who has a strong sense of responsibility, misunderstands Chen Bailu's actions, and their relationship change. Just then, the shocking news comes, Chen Bailu is missing. Behind all this lies a heartbreaking and terrifying conspiracy.
Related Posts