My Fair Lady – Chen Ya'an, Qu Chuxiao
My Fair Lady is an urban romantic drama directed by Chen Kunhui, starring Chen Ya'an, Crystal Zhang Tian'ai, Qu Chuxiao, and Li Zifeng.
The drama is based on the novel of the same name by Hai Tang and tells the story of Chen Bailu, who maintains her noble stance and refuses to bow to fate after falling in her life, pursuing her own life and love along the way.
Details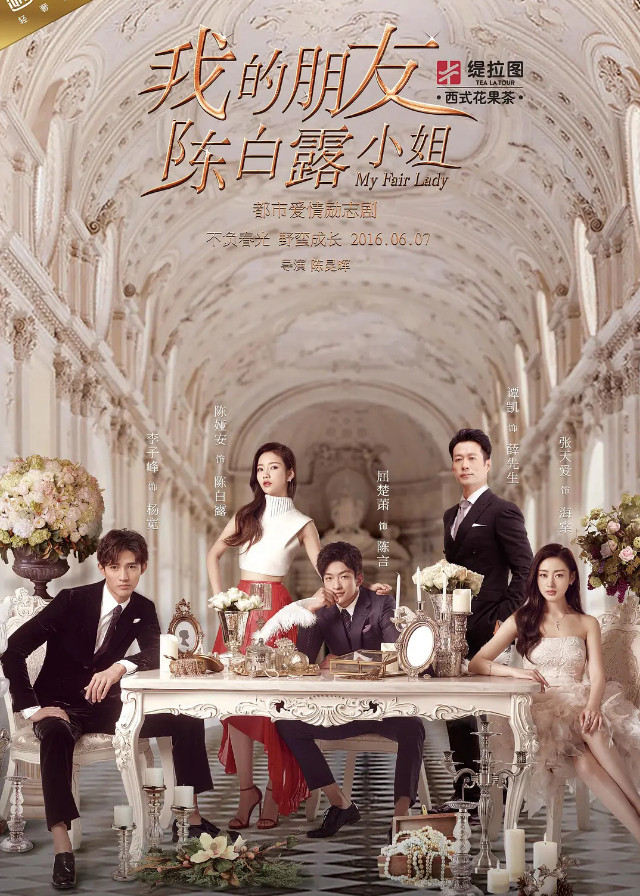 Cast
Synopsis
Twelve is the age at which Chen Bailu grows up to be an "adult". Until then, she was well taken care of by her family. Since then, her life has plunged into the abyss.
She struggles for ten years just to return to the life she once had, but an encounter with Chen Yan, a young man from a wealthy family, changes the course of her life.
Chen Yan has spent a lot of money in order to get after her, but she does not care. It is only when Chen Yan leaves home because of his parent's divorce and is cut off from all financial resources that she is moved by Chen Yan's true love and accepts his affection.
But her best friend, Hai Tang, is also in love with Chen Yan. The relationship among the three of them troubles Chen Bailu.
The pressure of life forces her to do many things that seem incomprehensible to ordinary people in order to make money.
Chen Yan, who has a strong sense of responsibility, misunderstands Chen Bailu's actions, and their relationship change.
Just then, the shocking news comes, Chen Bailu is missing. Behind all this lies a heartbreaking and terrifying conspiracy.
You May Also Like
Related Posts