Young and Beautiful – Crystal Zhang, Xu Kaicheng
Young and Beautiful is an urban romantic drama directed by Wang Wei, led by Crystal Zhang Tian'ai and Xu Kaicheng, co-starring Li Muchen, Niu Zifan, Yang Tingdong, Gao Zhiting and Sheng Langxi.
Based on Chen Guo's novel of the same title, the drama tells the story of Liu Wenjing, a country girl who goes to Shanghai alone to work, and with her extraordinary talent and unremitting efforts, with the help of her friends such as Yin Tianming and Yan Liangkun, she finally becomes a success.
Details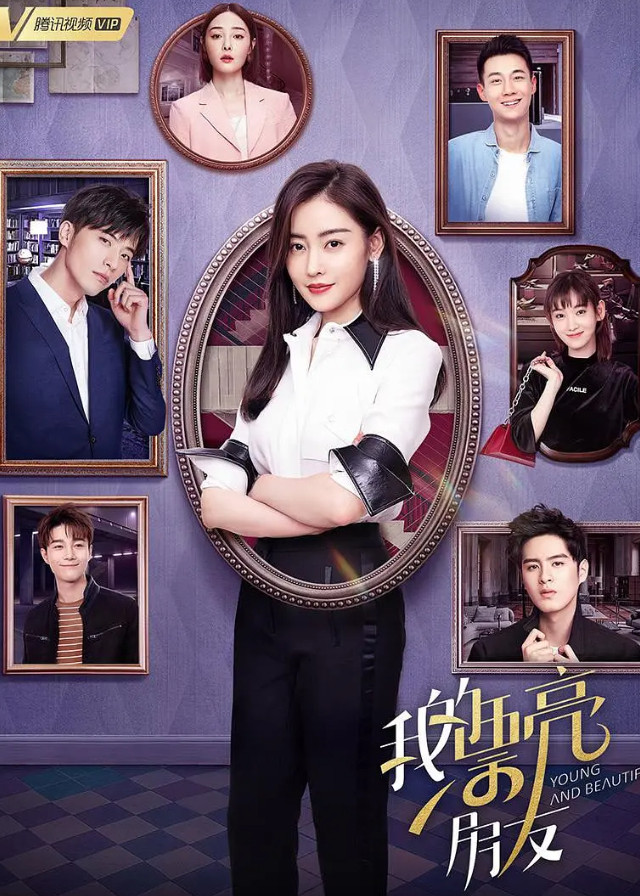 English Title: Young and Beautiful
Chinese Title: 我的漂亮朋友
Genre: Urban, Romance, Friendship
Tag: First Love, Love Triangle, Character Development, Reverse-Harem, Friends to Lovers, Healing
Episodes: 42
Duration: 45 min.
Director: Wang Wei
Writer: Li Wanbing, Chen Guo
Producer: Jia Shikai, Fang Fang, Wu Xingyan
Product Company: Tencent Penguin Film Culture
Released Date: 2021-05-14
Broadcast Website: WeTV, TencentVideo
Cast
Synopsis
In 2008, Liu Wenjing, a 19-year-old girl from a mountain village, went to Shanghai alone and met Hua Hua, Wei Wei, Xing Tianming, Qiao Haifeng, Yan Liangkun who were also struggling in the big city.
Liu Wenjing is smart and diligent, and with the help of Xing Tianming, she enrolled in university through self-education and found a job in wine sales to earn her first bucket of money.
But her frail and sickly parents made her tired of running for money, and she was even cheated several times, but thanks to the help of her friends, she was able to get out of trouble.
After meeting her boyfriend Ye Hui, who is from a good wealthy family, Liu Wenjing's inferiority and vanity were expanded. She pretended to be Ye Hui's name to do business and wanted to make a fortune, which not only made Ye Hui break with her but also made Xing Tianming, who helped her out of trust, go to jail.
To make matters worse, as a result of her ventured into business, her mother died because she was unable to pay her medical bills.
Liu Wenjing came to the realization that a truly happy life is to fight for her ideals step by step like her friends did, which was her initial wish. She decided to mend the rift and start over.
Reviews
You May Also Like
Related Posts