The Evolution of Our Love – Zhang Ruoyun, Crystal Zhang
The Evolution of Our Love is an urban romantic comedy directed by An Zhujian and Dong Fulai, starring Zhang Ruoyun, Crystal Zhang, Xu Weizhou, and He Hongshan.
The drama tells the story of Ai Ruoman, who has a successful career but a blank relationship, and her best friend Lu Fei. They are both facing a complicated life, which is full of hidden "weapons", but they accompany each other to re-understand themselves and complete their self-evolution.
Details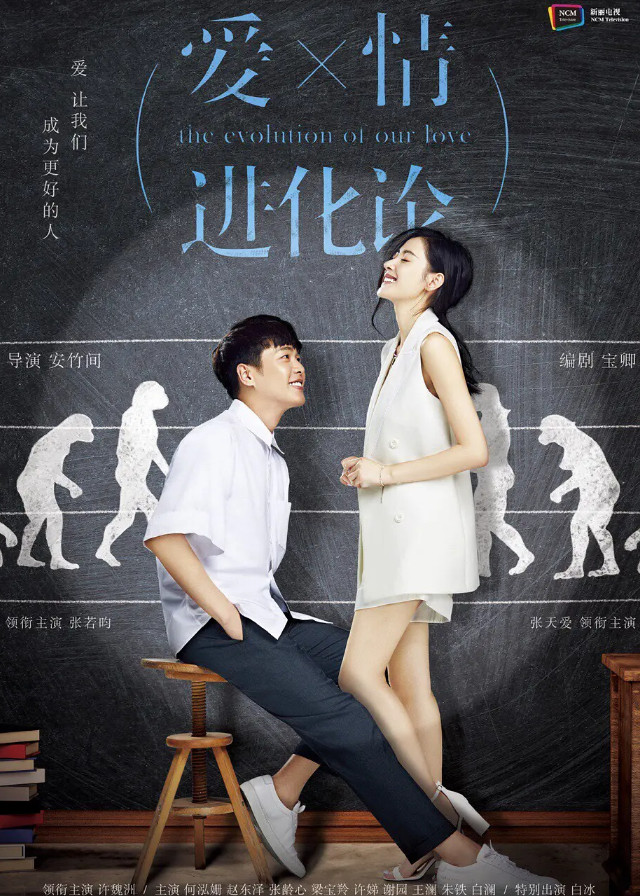 Cast
Synopsis
Ai Ruoman, who is a successful lady with her own goals and pursuits, is an outstanding representative of the new independent urban woman.
But she is not loved by men, and has been characterised by her ex-boyfriend as unlovable.
Lu Fei, a gentle and easy-going man who is kind to people and comfortable with them. He just wants to be an ordinary person with a score of 60, loves cooking, cleaning and flowers. Although he is a good match for the girls, his romantic history is mysteriously blank, and he is afraid to take a step closer to marriage.
They are both struggling thirty year old singles in a big city.
They are not willing to be judged as having run out of golden years at the age of thirty, and are both trying to evolve into better versions of themselves, and to make better times in their lives.
And it is only after fifteen years of knowing each other in circles that they recognise their friendship, and only after evolving into better versions of themselves that they finally reap the love.
Reviews
You May Also Like
Related Posts