Zhang Ruoyun (张若昀) Profile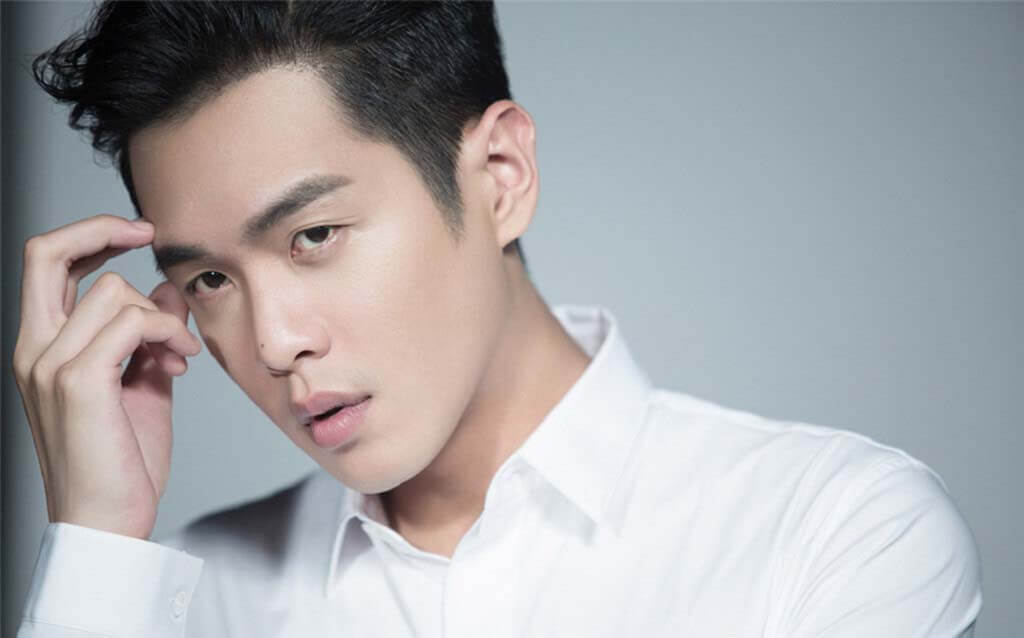 Zhang Ruoyun(张若昀), born on August 24, 1988, in Beijing, is a Chinese Actor.

In 2004, he entered the entertainment industry by acting in his first TV drama, "The Sea's Promise". In 2016, he starred in the mystery crime investigation web series "Medical Examiner Dr. Qin: The Survivor", which had over 1.2 billion hits. In 2019, he played the first leading role of Fan Xian in the costume drama "Joy of Life".
Basic Info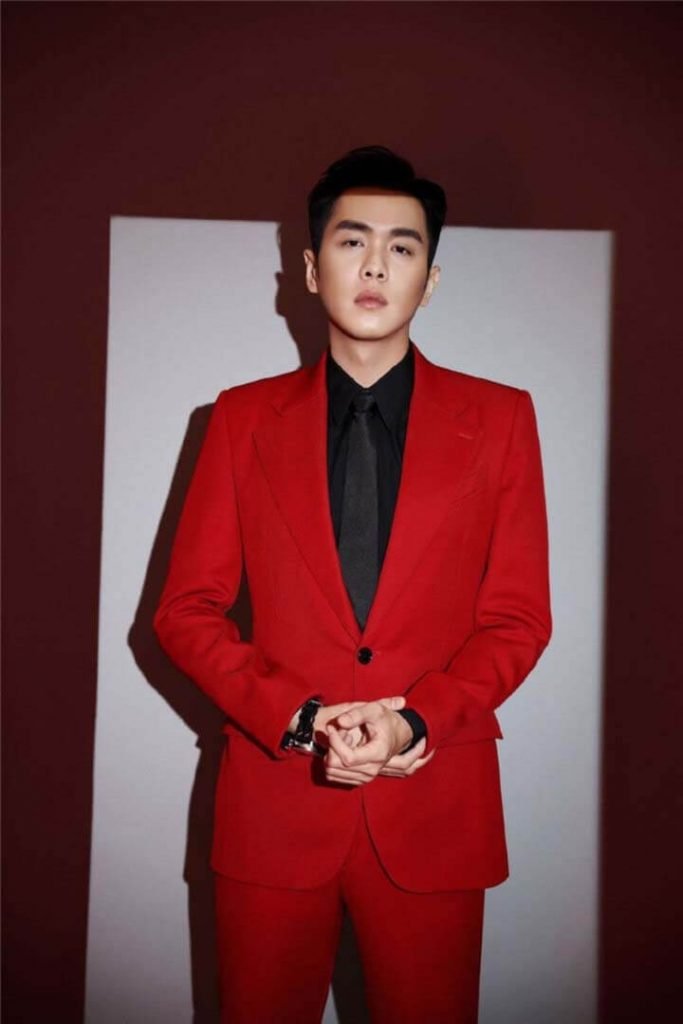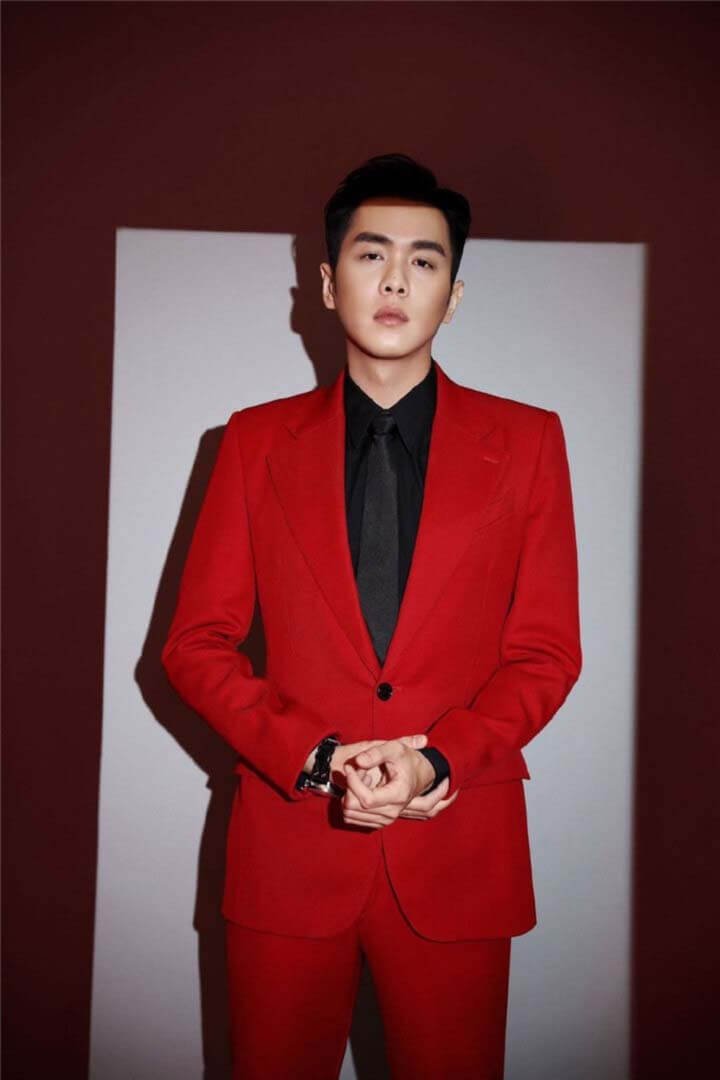 Stage Name: Zhang Ruoyun
Birth Name: Zhang Ruoyun(张若昀)
Nicknames: Yun Ge, Lao Da, Da Yun
Birthday: August 24, 1988
Place of Birth: Beijing
Zodiac Sign: Virgo
Height: 181cm
Weight: 70kg
Blood Type: A
Fandom's name: Yun Duo(Cloud)
Favorite Color: Blue and White(Sky Color)
Fanchant: ài ruò yǒng yuǎn, yún cǎi tiān xià(爱若永远,昀彩天下)
Weibo: 张若昀
Instagram: –
Zhang Ruoyun Facts
On August 2, 2017, he made her relationship with actress Tang Yixin public through Weibo. On June 27, 2019, Zhang Ruoyun and Tang Yixin married in Ireland.
In May 2020, their daughter was born. His daughter's name is Zhang Chouhan, and her nickname is Little Cherry.
His agency is Zhang Rouyun Studio.
He studied at Beijing Film Academy.
His parents divorced when he was a 3-years-old.
His father, Zhang Jian, is a director, screenwriter, and producer.
Because Tang Yixin is very fond of cherries, he planted a cherry tree especially for her.
He is good at cooking, his specialty is Red Wine Filet Mignon.
Zhang owns a husky.
He was called husky because of his blue eyes in "Novoland: The Castle in the Sky".
Favorite animation: One Piece.
He can speak good English.
He likes to play games.
Zhang thinks he looks most handsome without smiling.
He likes to read books.
Zhang Ruoyun Films
Sky on Fire(沖天火)(Pan Ziwen)(2016)
Nuts(奇葩朵朵)(Huang Jian)(2018)
Television Series
The Sea's Promise(海的誓言)(young Ouyang Zheng)(2004)
Snow Leopard(雪豹)(Liu Zhihui)(2010)
Barber(理发师)(Zhao Jing)(2011)
Black Fox(黑狐)(Fang Tianyi)(2011)
Blood Rose(血色玫瑰之女子特遣队)(Zhou Lichan)(2012)
Flashing Swords(雳剑)(Yan Songshen)(2013)
Next Life I Will Still Marry You(下辈子还嫁给你)(Fu Nianwen)(2013)
The Wind(风影)(Fang Tianyi)(2013)
Love Song(恋歌)(Lin Heng)(2013)
New Snow Leopard(雪豹坚强岁月)(Zhou Weiguo)(2014)
Light and Shadow(光影)(Luo Tianqiang)(2014)
Wu Xin: The Monster Killer(无心法师)(Zhang Xianzong)(2015)
Intouchable(男神执事团)(Jie)(2015)
Legend of Nine Tails Fox(青丘狐传说)(Liu Zigu)(2016)
Promise of Migratory Birds(十五年等待候鸟)(Pei Xiangxuan)(2016)
Novoland: The Castle in the Sky(九州天空城)(Feng Tianyi)(2016)
Sparrow(麻雀)(Tang Shanhai)(2016)
Medical Examiner Dr. Qin(法医秦明)(Qin Ming)(2016)
Hei Hu Zhi Feng Ying(黑狐之风影)(Fang Tianyi)(2016)
Dear My Friends(亲爱的她们)(He Anning)(2017)
The Evolution of Our Love(爱情进化论)(Lu Fei)(2018)
Hurricane(暴风骤雨)(Zhao Yulin)(2019)
Awakening of Insects(惊蛰)(Chen Shan)(2019)
Joy of Life(庆余年)(Fan Xian)(2019)
The Fated General(大漠骠骑—霍去病)(Huo Qubing)(TBA)
Perfect Evidence(完美证据)(Si Tujun)(TBA)
My Heroic Husband(赘婿)(nan)(TBA)
Sword Snow Stride(雪中悍刀行)(Xu Fengnian)(TBA)
Joy of Life 2(庆余年2)(Fan Xian)(TBA)
Variety Shows
Go Fridge Ⅵ(拜托了冰箱第六季)(2020-05-05)
Go Fridge Ⅵ(拜托了冰箱第六季)(2020-04-28)
ACE VS ACE(王牌对王牌)(2020-04-17)
Who's the murderer Ⅴ(明星大侦探第五季)(2019-11-22)
Happy Camp(快乐大本营)(2019-11-09)
Who's the murderer Ⅴ(明星大侦探第五季)(2019-11-08)
Who's the Murderer Ⅳ(明星大侦探第四季)(2019-01-18)
Who's the Murderer Ⅳ(明星大侦探第四季)(2019-01-11)
NATIONAL TREASURE Ⅱ(国家宝藏第二季)(2019-01-06)
The Sound(声临其境)(2018-02-03)
Who's the murderer Ⅲ(明星大侦探第三季)(2017-11-10)
Who's the murderer Ⅲ(明星大侦探第三季)(2017-11-03)
Divas hit the road Season Ⅲ(花儿与少年第三季)(2017-04-23)
Happy Camp(快乐大本营)(2016-10-15)
Happy Camp(快乐大本营)(2016-06-04)
Happy Camp(快乐大本营)(2016-02-27)
Happy Camp(快乐大本营)(2015-09-06)