Ordinary Greatness – Zhang Ruoyun, Bai Lu
Ordinary Greatness is an urban drama directed by Ding Hei, Bao Chengzhi, and Fu Cexin, led by Zhang Ruoyun and Bai Lu, co-starring Ning Li, Xu Kaicheng, Zhao Yang, Cao Lu, Wang Tonghui, Li Xiaochuan, Qi Kui and Qi Huan, Guo Hong and Liu Guanlin, with Wang Jingchun, Li Chengru and Xu Di in special roles.

The drama tells the story of a group of police officers who receive the baptism of various cases in the Balihe police station in Pingling City, growing up quickly under the guidance of veteran police officers and becoming qualified people's police officers.
Details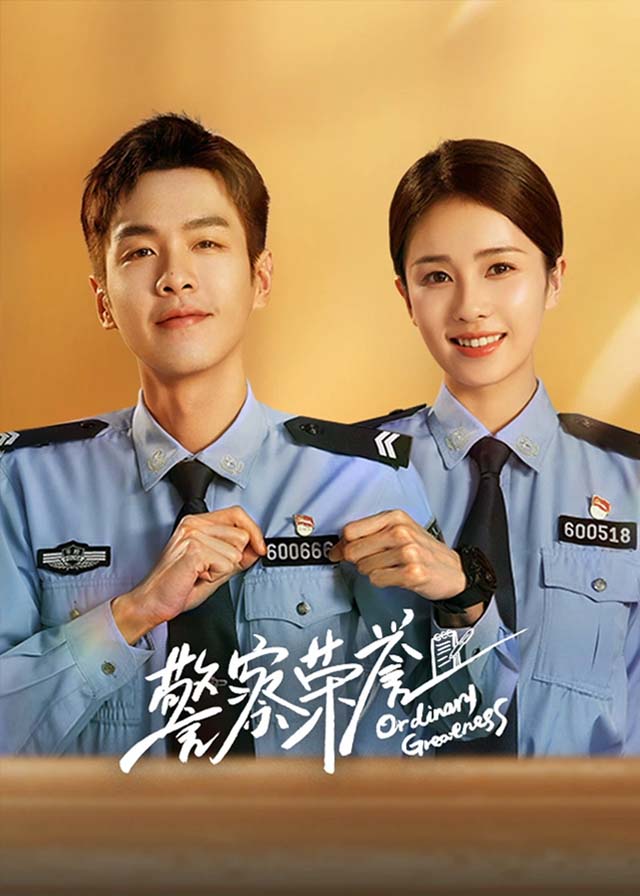 English Title: Ordinary Greatness
Chinese Title: 警察荣誉
Genre: Urban, Life, Drama
Tag: Character Development, Strong Female Lead, Police Officer Male Lead, Police Officer Female Lead, Police Department Setting
Episodes: 38
Duration: 45 min.
Director: Ding Hei, Bao Zhicheng, Fu Cexin
Writer: Zhao Dongling, Tan Jiayan
Producer: Dai Ying, Zhang Yan, Zou Li, Yang Tianli
Product Company: iQIYI, HS ENTERTAINMENT
Released Date: 2022-05-28
Broadcast Website: iQIYI, 爱奇艺
Cast
Synopsis
The four young police officers who just joined the police force had various imaginations about the police career at the beginning.
When faced with enormous work pressure, acute social contradictions, and new challenges brought to the work of police stations in the age of self-media, they experienced confusion and frustration and had thoughts of doubting themselves and even giving up.
But under the inculcation of the glorious tradition of the police and the guidance of the veteran police officers, the young people withstood the test and grew rapidly, gaining a new understanding of the mission and honor of the police. They became qualified police officers finally.
Reviews
You May Also Like
Related Posts