Only For Love (Accidental Love) – Dylan Wang, Bai Lu
Only For Love is an urban romantic comedy directed by Guo Hu, led by Dylan Wang and Bai Lu, co-starring Miles Wei, Shen Yujie, An Yuexi, Zhou Keyu, Liu Dongqin, wang wei, and Jiang Peiyao.
It is based on the novel "Cuo Liao / 错撩". It's a love story between a financial journalist and an "overbearing" CEO.
Details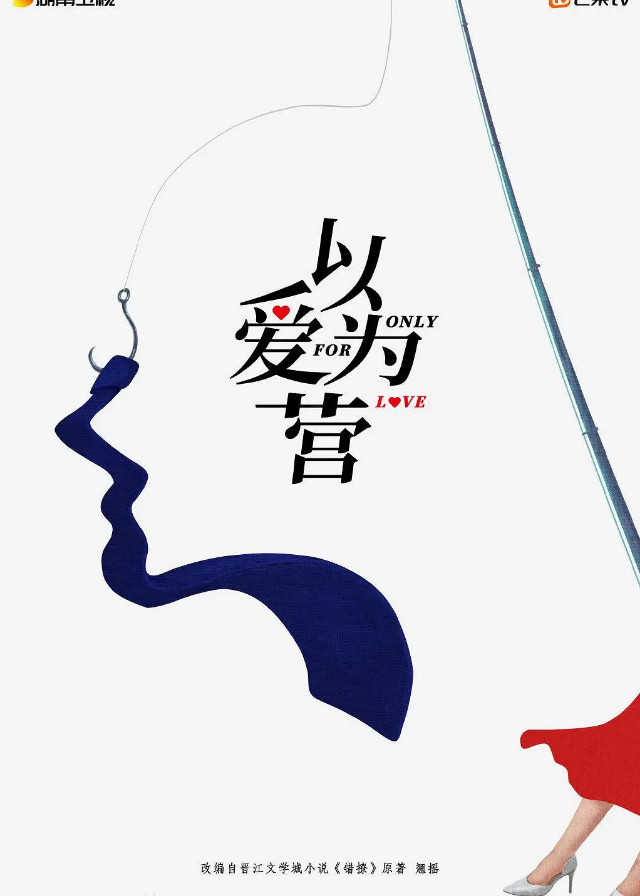 Cast
Synopsis
A love story between a bossy CEO, Shi Yan, and a "foolish" female protagonist, Zheng Shuyi. They embark on a love journey due to a misunderstanding.
Career-driven financial journalist Zheng Shuyi, who was determined to secure the front page, made great efforts to obtain an exclusive interview with Mingyu Yunchuang CEO Shi Yan. They left a deep impression on each other.
Zheng Shuyi wrote several objective and concise reports through in-depth research on various industries, while Shi Yan continued to seek out potential and socially responsible start-ups for investment, hoping to give back to society.
Shi Yan found that Zheng Shuyi's views conveyed through her reports always coincided with his own, and accepted her invitation to do a series of reports on Mingyu Yunchuang.
Zheng Shuyi and Shi Yan analyzed the industry together, exchanged views, and used new media channels to bring the latest financial information to readers.
They also faced various difficulties and challenges in the investment and interview process, and their hearts gradually approached each other in the back-and-forth exchange.
In the end, Zheng Shuyi's career ambition to create an electronic magazine was realized, and Shi Yan led Mingyu Yunchuang to complete successful investments, opening up a new world for their careers and ultimately finding love together.
Reviews
You May Also Like
Related Posts
Bai Lu and Zhang Linghe Are In A Relationship?

How is Luo Yunxi and Bai Lu's Relationship?

How Is Dylan Wang and Esther Yu's Relationship? Fans Call For A Second Cooperation

What's The Relationship Between Dylan Wang And Shen Yue?

Who is Xu Kai's Girlfriend? Dating rumors With Bai Lu is more famous.

Does Dylan Wang Hedi Have A Girlfriend? He Was Once Photoed Dating A Girl

Zhang Linghe Breaks Up with Bai Lu? Falls in Love with Esther Yu Shuxin?

Dylan Wang Photos

Bai Lu Photos

Does Bai Lu Have A Boyfriend? Xu Kai Is The Most Famous Rumored Boyfriend Of Her

Qin Lan, Dylan Wang experience a cradle-snatcher love in "The Rational Life", taking a lot of pressure

Keep Running announced the new lineup: Bai Lu, and Lin Yi Join, Cai Xukun Quit

Dylan Wang Dramas, Movies, and TV Shows List

Bai Lu Dramas, Movies, and TV Shows List

Allen Ren Jialun, Bai Lu: The Fated Love In Two Lives Begins

Who Is Wang Yizhe's Girlfriend? Rumor of Dating Bai Lu Is True Or Not?

Ren Jialun, Bai Lu, The Gorgeous Cp In The New Coming Dramas