Meteor Garden 2018 – Shen Yue, Dylan Wang
Meteor Garden is a youth romantic drama based on the manga "《花より男子》(Hana-yori Dango)" by Japanese manga artist Yoko Kamio, directed by Lin Helong, starring Shen Yue, Dylan Wang Hedi, Darren Chen, Connor Leong, Caesar Wu Xize, Annie Sun Yihan, Sun Qian and Nicky Li Jiaqi, with guest appearances by Dee Hsu, Wang Lin, Amber Kuo, Harlem Yu, Li Quan, and Wang Yue.

The drama tells the story of Dong Shancai, who comes to the nutrition department of Mingde University with the dream of making her family's home cooking business stronger and stronger, but meets Daoming Shi, the leader of the F4, which leads to a story of growth and love.
Details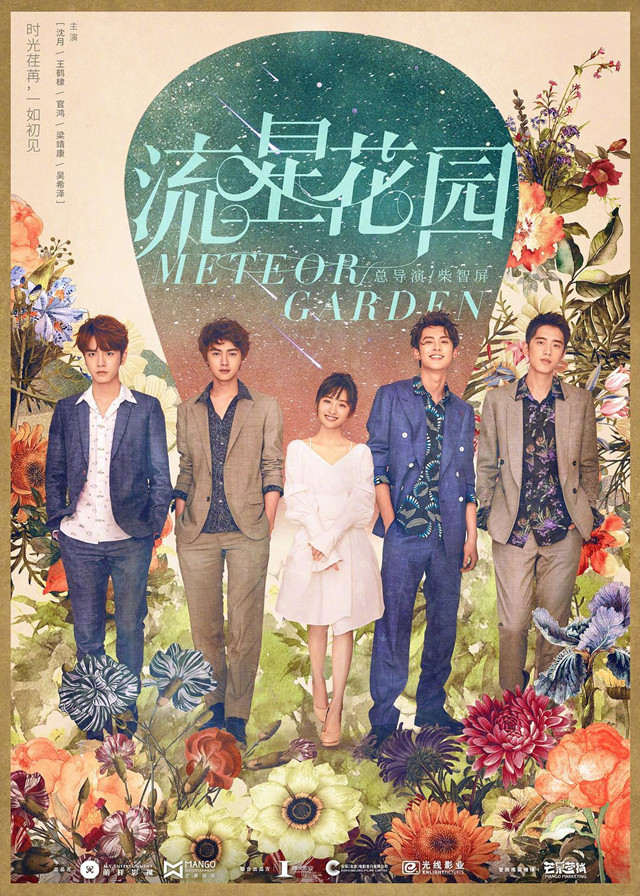 Cast
Synopsis
Dong Shancai was a girl with mediocre qualifications but optimistic and strong.
With the dream of making her family's home cooking business bigger and stronger, she strived to get into the nutrition department of her ideal university, Mingde College and started her dream journey.
But unexpectedly, she offended the head of the school's popular figure, the head of F4, Daoming Shi. It completely disrupted her peaceful life.
F4 consists of four handsome, character and academic excellence of the senior boys, respectively, Daoming Shi, Huaze Lei, Feng MeiZuo, and Ximen Yan ( Caesar Wu ). They were the masters in the bridge world and were recognized by many students as models.
Because righteous Shancai did not like the domineering way of Daoming Shi and had arguments with him.
Since then, Daoming Shi often played pranks on Shancai. After that, a series of things happened, so that the misunderstanding between Shancai and Daoming Shi gradually deepened.
But every time there was a crisis, Huaze Lei would appear to help Shancai.
With her weed-like vitality, Shancai gradually changed the bad impression of the four boys, and her relationship with them gradually eased and became friends, turning from an ordinary girl into a model for the whole school.
Daoming Shi was attracted by her indomitable optimistic nature in the process of prank, unknowingly fell in love with Shancai. They experienced heavy hindrance and finally got together, harvesting love.