A Love So Beautiful – Shen Yue, Hu Yitian
A Love So Beautiful is a youthful romantic drama directed by Tang Bin and Yang Long, led by Hu Yitian and Shen Yue, co-starring Wang Ziwei, Gao Zhiting, Sun Ning, Lv Yan, and Zhanghe Haozhen.

The drama is based on the novel of the same title "致我们单纯的小美好" by Zhao Qianqian, which tells the love story of Jiang Chen and Chen Xiaoxi. They grew up together over 19 years, from childhood friends to getting together again after a separation.
Details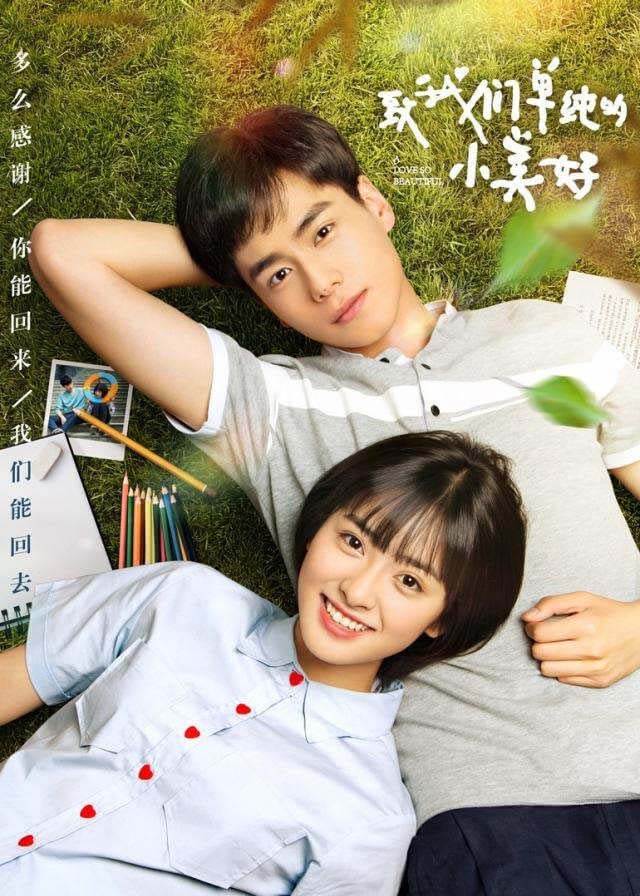 English Title: A Love So Beautiful
Chinese Title: 致我们单纯的小美好
Genre: Youth, School, Romance
Tag: Female Chases Male First, Cold man/Warm woman, High School, First Love, Love Triangle, Height Difference
Episodes: 24
Duration: 45 min.
Director: Tang Bin, Yang Long
Writer: Zhao Qianqian, Wu Tong, Duan Yule, Yu Ku, Zhou Chucen, Wang Yanbbei
Producer: Dai Lu
Product Company: HUACE FILM&TV "JUKEAI STUDIO", TENCENT VIDEO
Released Date: 2017-11-09
Watch On: WeTV, AsianCrush, Huace, Viki
Subtitle:
English, Chinese, Thai, Indonesian, Malay, Vietnamese, Spanish, Portuguese, Arabic, Hindi, Bulgarian, Catalan, Czech, Dutch, Estonian, Finnish, French, German, Greek, Hebrew, Hungarian, Italian, Japanese, Korean, Polish, Romanian, Serbian, Swedish, Tagalog, Turkish
Cast
Synopsis
Chen Xiaoxi, a cute and lively girl, has been chasing after Jiang Chen, the boy next door since she was a student.
However, in the face of Chen Xiaoxi's strong pursuit, the arrogant and cool Jiang Chen was not moved by it.
After graduating from college, Jiang Chen and Chen Xiaoxi embarked on their respective career paths, turning from students to doctors and painters respectively.
During their 19 years of growth, they have not wavered in their feelings for each other.
After those years of pure and beautiful years, the cool Jiang Chen finally chose to face his heart and start a sweet love journey with Chen Xiaoxi.
Reviews
You May Also Like
Related Posts